Written by Ressa Gallardo
One of the most popular amusement parks in the world is located in Orlando, Florida: Disney World. With all the festivities happening at this time of year, there's no question as to why people would want to fly over to see Mickey Mouse. When I briefly lived in Orlando, I have immensely learned about Disney World and all the secrets that Disney World employees only knew. Even after I returned back to Texas, people still asked for advice on what to expect when traveling to the park. So, I am sharing with you real tips on how you can get the best experience out of Disney World.  
1. If you have a choice, don't ever visit during holidays or summer time.  
Yes, seeing Disney World is beautiful during Christmas, New Year's, Fourth of July, etc. In fact, most of the amusement park promotions are offered during the holidays. However, if I had to be honest, there is nothing better than visiting an amusement park during the off seasonal days. During off seasonal days, when there are no holiday breaks, most people don't normally visit during Disney World. So, I would trade Christmas lights for short waiting lines any day! Visit on a Monday morning when everyone is at work or school. The lines are no longer than 15 minutes, the characters are happier, and you have more elbow room when walking around the park. I can guarantee you that you will get to ride and sight-see everything this way.  
2. 
Early bird gets the worm. 
This old school phrase also applies to Disney World, folks. I don't think I have ever heard a guest regret arriving to Disney World earlier than everyone else. Personally, when I have arrived at the park in opening hour, I had a much more enjoyable experience. In fact, that's the time when the Disney magic is "fresh," so you can really take the time to explore around the area before the crowds overwhelm the park space. It's always a good idea to plan ahead on what attractions to see before arriving so you can make sure you see them before the bigger crowds arrive around noon.  If you ever wanted to take photos around the park, the mornings are the best time for photography!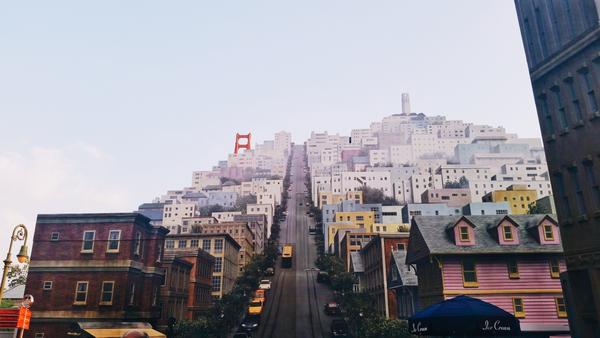 3. Animal Kingdom is the "half day"
theme
park.
Disney World is constructed into four theme parks: Magic Kingdom, Epcot, Animal Kingdom, and Hollywood Studios.  During my first month living in Orlando, many native Floridians openly shared with me their opinions about each theme park, and for the most part, they all said the same thing. Out of all the theme parks, Magic Kingdom is targeted for young children. The rides are not thrilling, but it's a nice experience if you are a first-timer since many of the classic Disney rides are in that park.  Other than that, visiting Magic Kingdom once is enough for any adult. Epcot is more enjoyable for teenagers and adults since it is themed around international culture and future innovation.  Epcot's park is divided into the World Showcase and the Future World. In the World Showcase, you can walk around "countries" and explore eating different food and culture while the Future World showcases different ways technology is being useful in our world today. When it comes to Animal Kingdom, people often refer to it as a "half day" park, meaning that there aren't a lot of places and rides to see. However, the park is themed around animals and nature conservation which creates thrilling rides. Hollywood Studios theme park is great, but Universal Studios is, considerably, much more preferred when it comes to showcasing movie entertainment. Always weigh in on the pros and cons with each theme park when deciding on which one to visit. 
4. Actually get to know the workers, even the janitors. 
Some of my best moments in the theme park were when I befriended some of the employees. In fact, one time when I conversed with workers, mentioning I was heading to a ride, they told me they could get me fast passes for it! Many of the employees were once performers or Disney characters for the park, so they have great experience about the park. In fact, they are the perfect people to ask if you ever wanted to find a great spot to see the fireworks or parades. Many Disney employees agree that they continued working at Disney World after their character or performance career because they wanted to continue spreading the magic, so don't be afraid to ask them for help or share with them positive feedback of your time with them.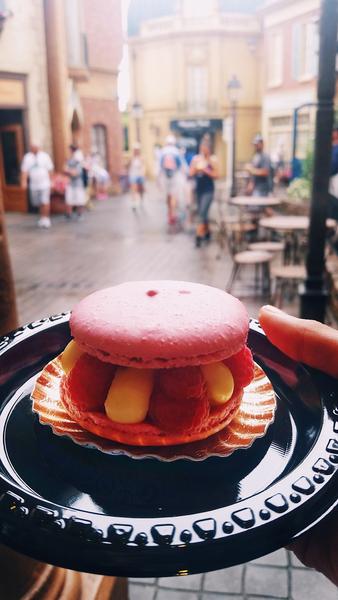 5. 
You get your money's worth going to one park per day.
If it's your first time going to Disney World, do not expect to see all the theme parks in one day. With all the entertainment acts and shows pact in each theme park, it's impossible to have a good time when you are hopping from one park to the next in order to get your money's worth. In fact, tourist companies would push tourists into purchasing park hopper tickets for higher profit, but don't get fooled into thinking that purchasing a more expensive ticket will give you a better experience. Plan four to five days visiting Disney World, and see each theme park per day. It'll be much easier for you when you are planning your theme park itinerary, and your feet will thank you from running everywhere.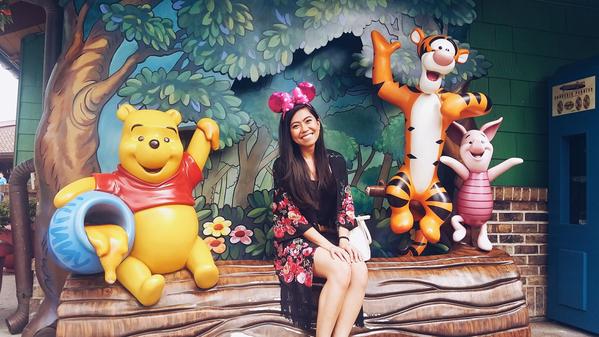 These tips are what I have gained from my short experience living in Orlando.  In fact, these tips can also be applied to any amusement park you're planning on visiting. Living amongst native Floridians helped me develop a sense of knowledge when it came to visiting Disney World, and in return, made me an expert when giving advice to my family and friends back in Texas. It is worth seeing the Disney magic in person, but always be sure you do some research before you plan a visit.