Written by Betty Nguyen
I am in love with Berlin. And to be honest, I didn't think I would love it as much as I do. It has diversity, personality, edginess and yet so hip. From the streets of Kreuzberg to the gentrified area of Mitte, there is so much to see and do in Berlin.
Beautiful restaurants in church-like buildings, modern and eco-friendly hotels recreated from old 1950 buildings, and good Vietnamese food had me begging for another return and possible relocation.
Where to stay
I knew I couldn't do everything in Berlin, so I selected what I really wanted to experience my first time there. First and foremost, a hip hotel such as 25 Hours Hotel Bikini Berlin was a given: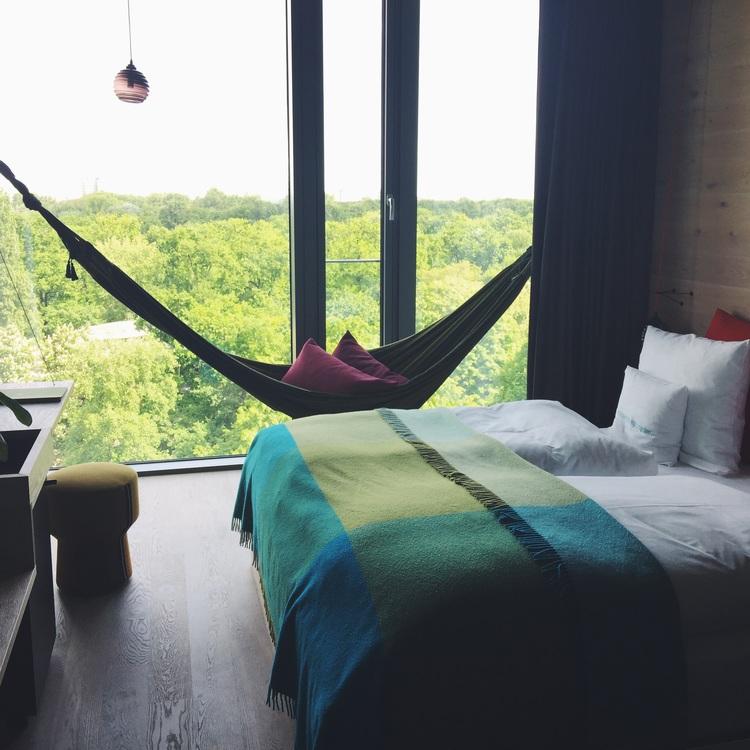 Hammock in our room at the 25 Hours Hotel Bikini.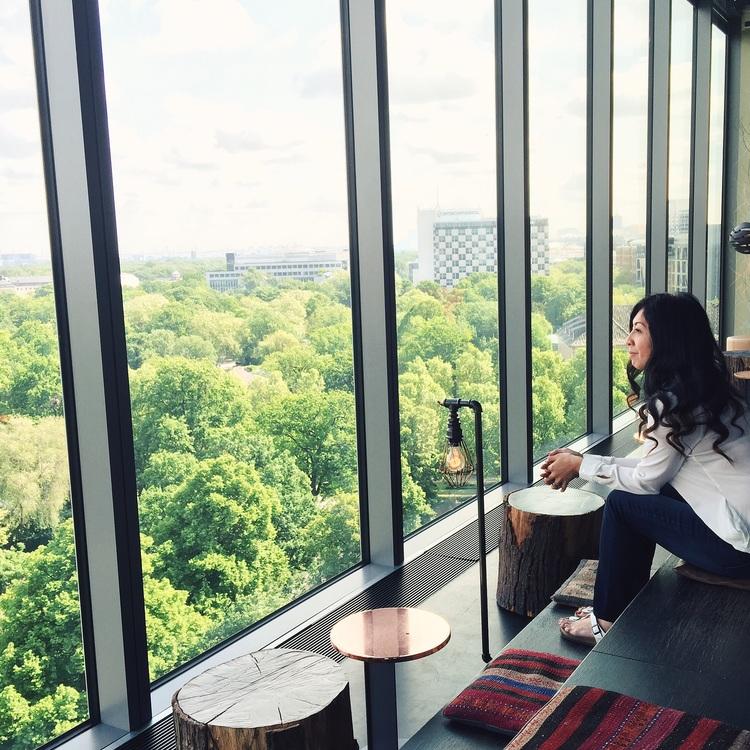 View from the hotel's Monkey Bar, overlooking the Tiergarten (zoo). You can actually hear the monkeys scream! 
What to do 
Without a doubt, I wanted to do the Street Art Workshop & Tour where I was able to explore and discover the backstreets of street art, graffiti, and mural art in all forms. The tour also included a fun workshop of stencil drawing and spray painting in an old lofty margarine building in Lichtenberg (outskirts of Berlin):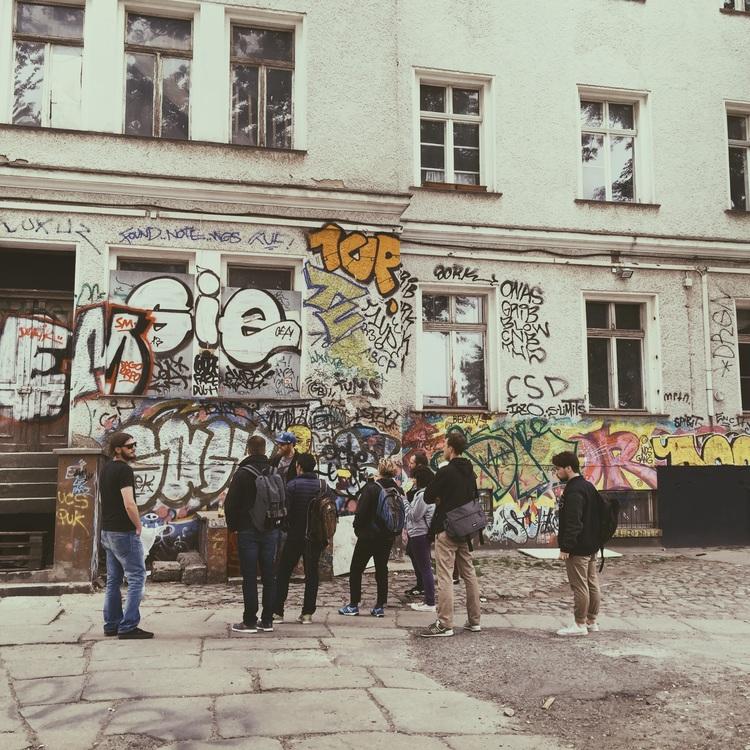 Exploring graffiti and wall murals in East Berlin.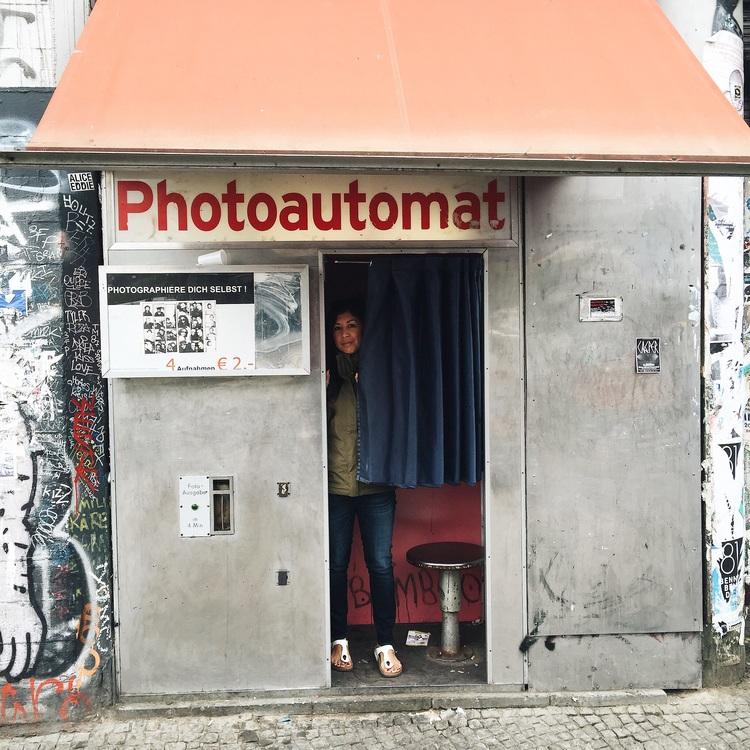 Be sure to take pictures in one of the many coin-operated Photoautomaten (photobooths) around town.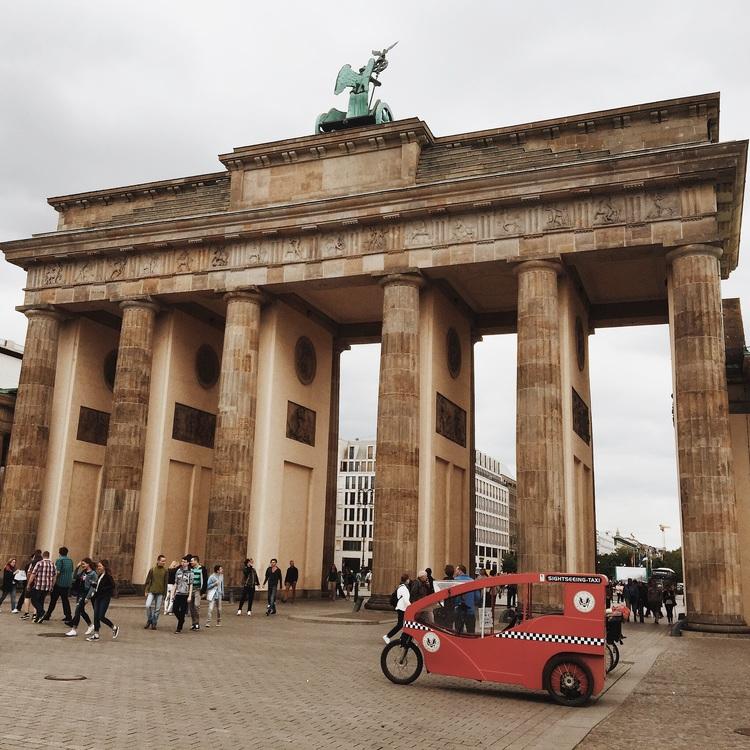 Obligatory stop at the Brandenburg Gate.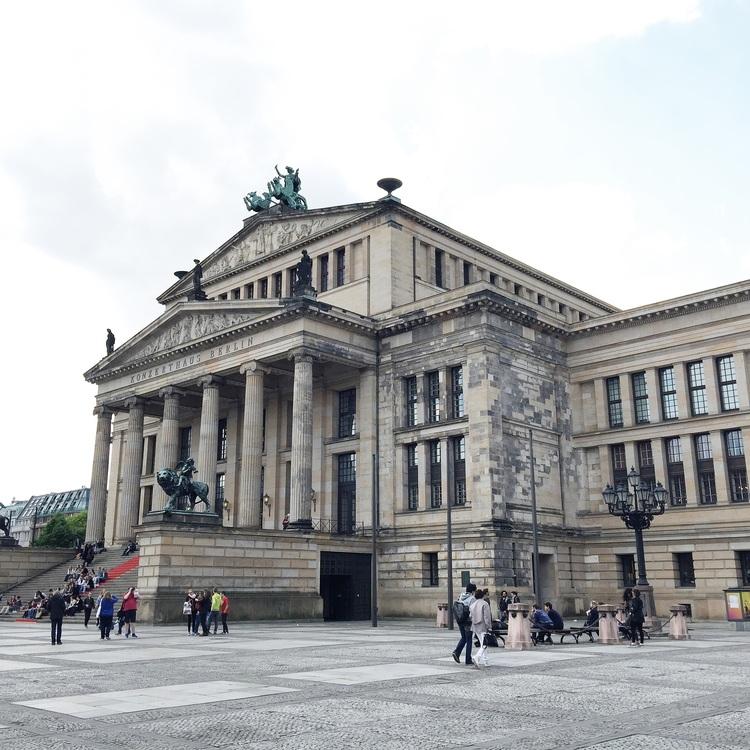 Just around the corner from Berlin's main boulevard, Unter den Linden: the Gendarmenmarkt (a public square). 
Where to eat
We had enough time to lounge at several cafés in different areas. My favorite was the Rizo Cafe in the Mitte area. It had a warm and friendly feeling. The owner was lovely and nice. This would be my everyday café if I were to live here: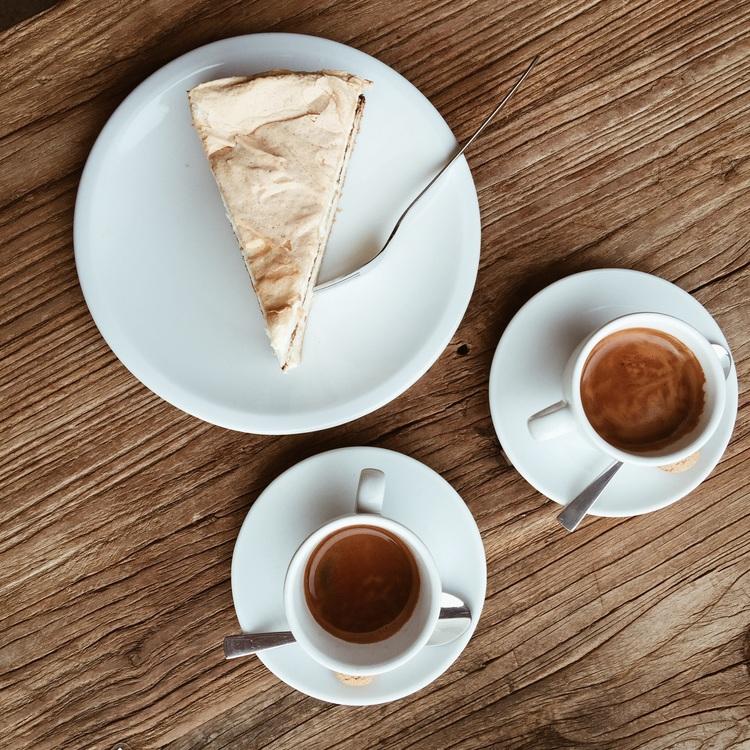 Espresso and cake break at Rizo Cafe.
Another fantastic dining experience was a lunch at the Flamingo Fresh Food Bar. The cool pink dining table and fun decor made me smile. The food is made from scratch everyday, and I am still dreaming about their pea soup: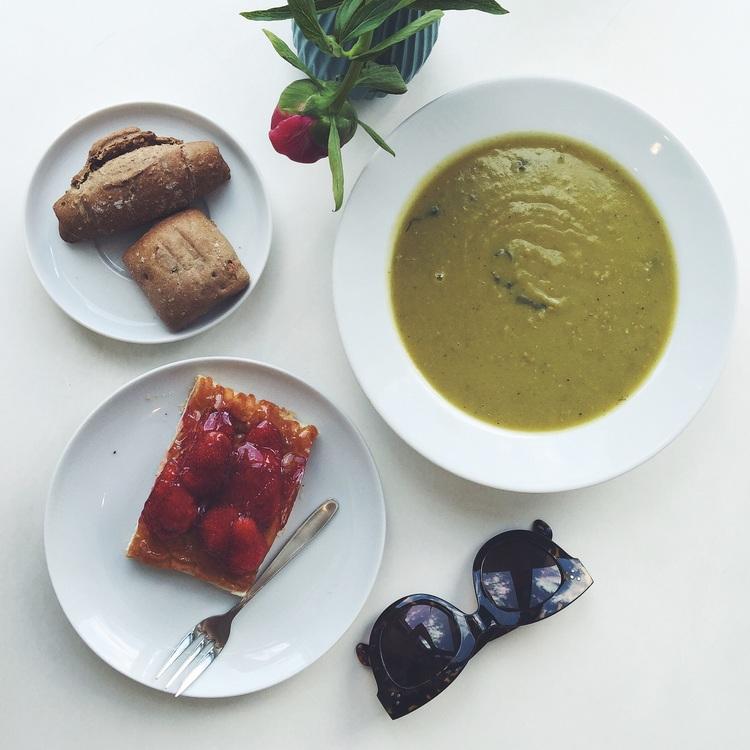 Home-made soup and fresh baked goods at Flamingo Fresh Food Bar.
Explore more!
These were some of the main highlights of the short Berlin trip. There was a lot of walking and sightseeing in between. I also liked the fact that we were able to take the subway from our hotel for less than 13 euros for 2 persons. There are too many things to like about Berlin that a return trip is somewhat necessary.
If you want to read my detailed Yelp reviews about Berlin, I created a list.
Contact us if you'd like for us to plan and design your trip to Berlin! We partner with the best tour operators and hotel accommodations for the most memorable experiences.
If you enjoyed this post, share it!