Written By Kelsey Dennison
Seoul is a city that weaves together old and new in the most beautiful way. While 72 hours is certainly not enough time to fully explore this energetic, fun-loving capital, with the right advice, 3 days can give you a brilliant taste of this fascinating Korean metropolis.
The Basics:
The second you step off the plane in Seoul (most likely at Incheon International Airport, the largest airport servicing South Korea), you will immediately get a feel for what this city is all about. Incheon Airport is modern, spotless, extremely well-organized, but most of all friendly and welcoming – much like the city of Seoul itself.
Your first stop once you pass through customs should be to pick up a transit card at one of the convenience stores in the airport (GS 25, CU, and 7-Eleven are common). From there you can purchase a reloadable T-Money card that can be used on subways, buses, and even some taxis throughout the country. Another alternative is the MPASS Card, specifically for tourists, which allows 20 rides per day for one to seven days at corresponding set rates. The MPASS Card can be purchased at an information desk in Incheon Airport. As I expected to do a fair amount of walking during my time in Seoul as opposed to taking transit, I elected to go for the T-Money card as it allowed more flexibility.
Once you have your transit card in hand, it's time to head into Seoul! Although taxis and airport limousines are also an option for getting into the city, I found taking the train to be a great way to save both money and time sitting in traffic. From Incheon Airport, there is the option of taking the Airport Express (AREX) which travels non-stop from the airport to Seoul Station, as well as the All Stop Train which makes 12 stops along the way. Check the map to see which one makes the most sense for where you are staying.
For travelers on a budget, most hostels in Seoul are located in Itaewon, a popular expat hub, or near Hongik University (commonly abbreviated "Hongdae"). Even if you do not intend to stay in a hostel, these two neighborhoods are considered some of the hottest areas in Seoul, and are great spots to explore Seoul's restaurants, shopping, and nightlife scene. When I visited Seoul, I chose to stay near Ewha Women's University, two metro stops away from Hongdae. I enjoyed that the area was a bit quieter and more laid back than Hongdae while still a stone's throw away, and was host to its own vibrant shopping and street food scene. As most of the shops serve local university students on a budget, I found many items to be slightly cheaper relative to those found in other parts of the city, such as in the central shopping district of Myeongdong.
Day One: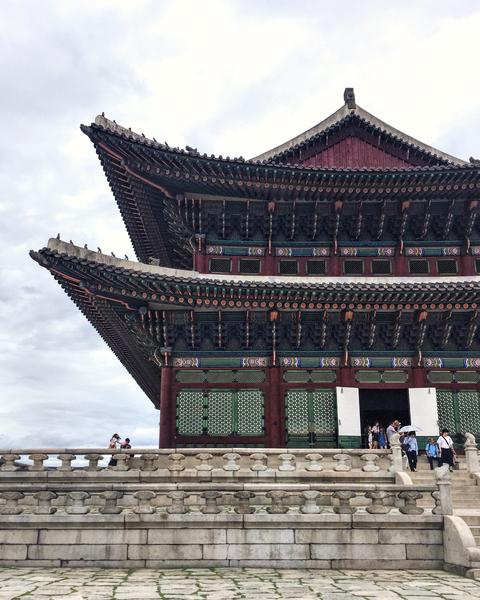 My first stop after checking into my accommodation was Gyeongbokgung Palace, the largest of the five Joseon dynasty palaces and the main residence of the Joseon dynasty royalty. Even if you aren't big into historical sites, I would recommend that you at least make time to visit Gyeongbokgung to gain a better understanding of Korean culture and history before hitting Seoul's shops and restaurants. I was lucky enough to snag a free personal walking tour of the palace with a volunteer high school student administered by the Korean tourism ministry, which was a fun and memorable way to learn more about Korean history and culture firsthand from a local. I found my tour guide SeYeong (her English name was Hermione, love it!) through a booth set up in the Gyeongbokgung metro station – if you are lucky enough to visit while they are administering tours on the weekend, I cannot recommend this experience more highly! If you have time, I would also recommend visiting Changdeokgung Palace, which is particularly scenic when lit up at night.
After a busy morning of palace touring, I headed to nearby Bear Cafe (see main top picture) just north of Gyeongbokgung for a refreshing iced grapefruit tea. Contrary to what the name would suggest, Bear Cafe has nothing to do with bears. It is set in a converted traditional Korean home in a quiet residential neighborhood, and was the perfect spot to rest and recharge before exploring the rest of the city. My next stop was Bukchon Hanok Village, which offers a beautiful glimpse of traditional Korean architecture. I love that Bukchon Hanok Village is not just a tourist attraction, but is actually home to a number of Seoul residents. For that reason, it is particularly important to be quiet and respectful during your visit. On my way to Bukchon Hanok Village I passed by the Blue House (South Korea's equivalent of the White House), although was careful not to snap photos as doing so is tightly controlled by security. I certainly got my fill of photos when I arrived at Bukchon Hanok Village, however, which is host to iconic views of traditional Korean homes framing Seoul's modern skyline in the distance. One popular activity at Bukchon Hanok Village and at Seoul's historic palaces is renting a Hanbok (a traditional Korean dress) and having a fun photoshoot in these beautiful settings.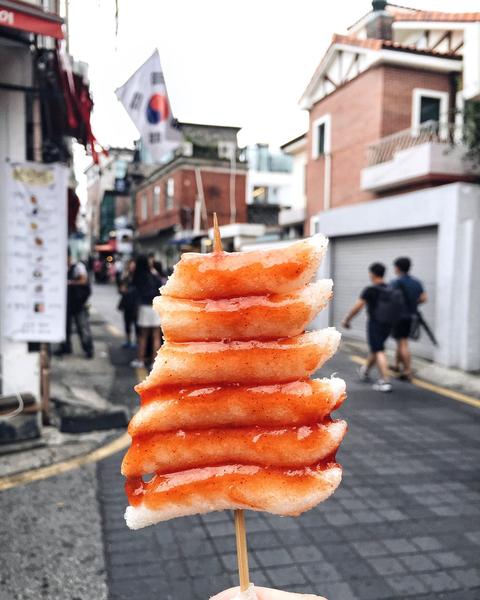 After wandering through the hills of Bukchon Hanok Village, I made my way to Samcheong-dong, a unique neighborhood filled with art galleries and boutiques – and probably one of my favorite spots in all of Seoul. Samcheong-dong is home to one of the most famous spots for the delicious street food tteokkochi, which is spicy Korean rice cakes on a stick.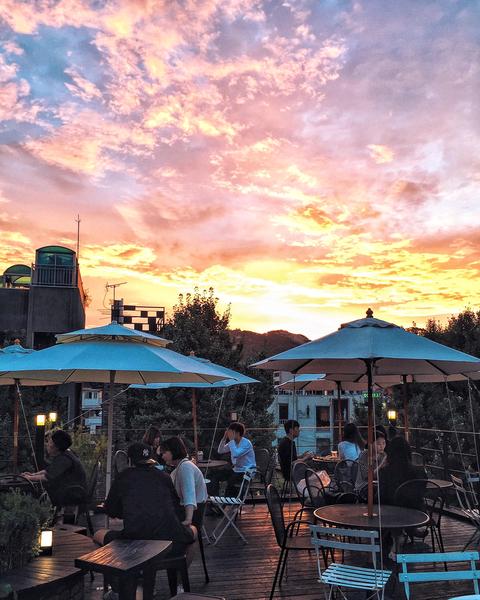 In addition to amazing street foods and desserts, Samcheong-dong plays host to numerous stunning rooftop cafes and restaurants, making it a perfect spot to catch the sunset over Seoul's gorgeous skyline and mountains.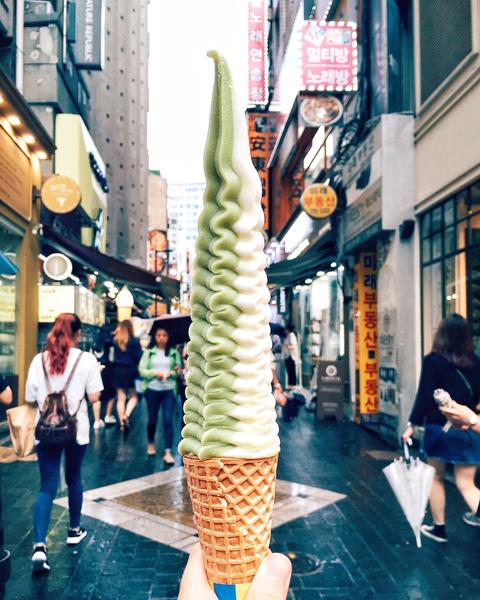 To finish off the day, I hopped on the metro and headed over to Myeongdong, Seoul's Times Square equivalent (but with much more tasty street food!). With its bright lights and street vendor-lined streets, Myeongdong truly stimulates all the senses. The food offerings in this area are overwhelming, but my personal favorite was the 32 centimetre ice cream cone, available in flavors like matcha, strawberry, and chocolate. This extra tall ice cream is a prime photo opportunity, but get your photos in quickly before it melts! If you're still hungry, check out one of Myeongdong's Korean fried chicken and beer restaurants for an evening that will not disappoint.                                                                                                                     
Day Two: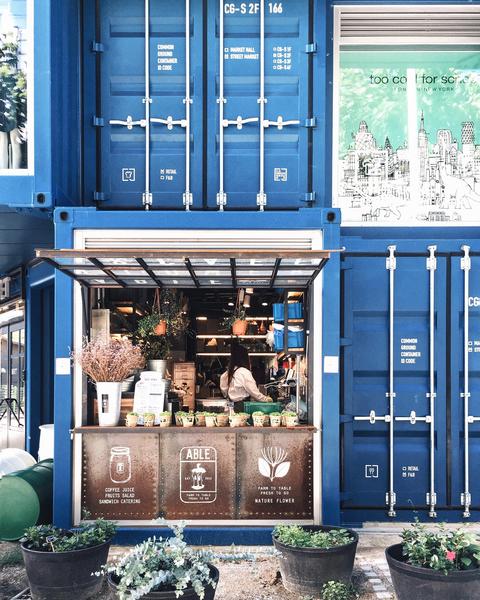 After a thrilling first day in Seoul, I decided it was time to cross the river and discover what Gangnam has to offer. On my way there, I made a stop at a unique shopping complex called Common Ground near the Konkuk University metro stop. Common Ground is a pop-up mall made from recycled shipping containers, and is filled with trendy shops, restaurants, and terraces. To me, Common Ground epitomizes cutting-edge Seoul, and is certainly worth a visit if you have the time.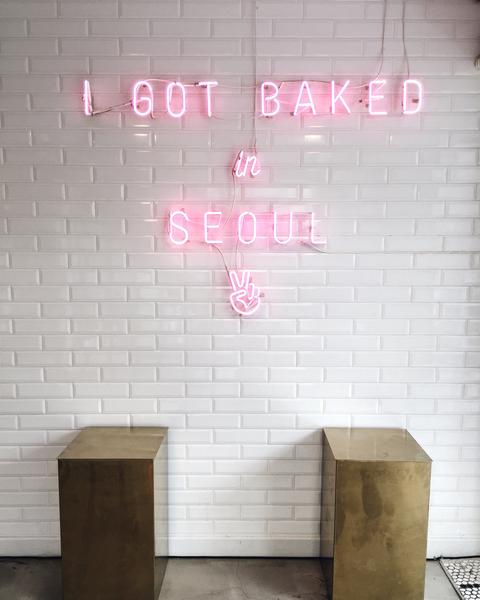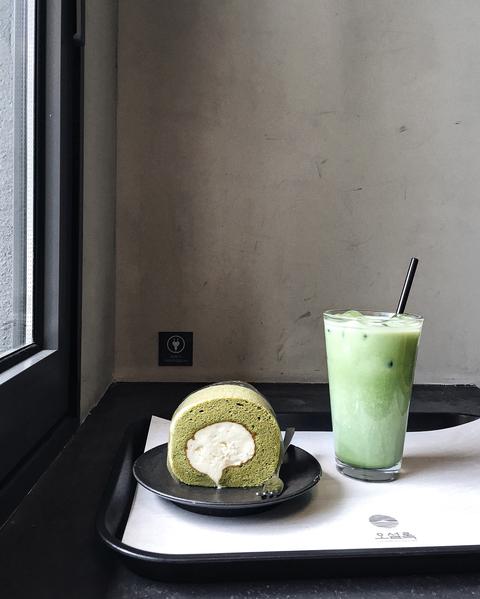 Transferring metro lines at the Konkuk University stop, I crossed to the other side of the river to start exploring Gangnam. My favorite area in Gangnam is Garosu-gil, which means "tree-lined streets," an upscale neighborhood filled with trendy restaurants, cafes, and boutiques. During your shopping excursion, be sure to make a stop into Gentle Monster, a Korean eyewear brand with the most unique store locations I have ever seen – I often couldn't tell if I was in a glasses store or a modern art gallery! Other fun stops include Mr. Holmes Bakehouse, where you can eat a cruffin alongside the famous "I Got Baked in Seoul" neon sign, and Osulloc Tea House (which has many locations around Seoul and the rest of the country), where you can sample green tea flavored everything – a true matcha lover's paradise. With cool cafes and restaurants galore, you will be at no loss finding the perfect spot for a lunch break. Even just strolling around the streets of Garosu-gil got me thinking about how lucky I was to be visiting this vibrant fashion capital, and hoping that perhaps some of its effortless style might just rub off on me too.
Having narrowly avoided bankruptcy on my Gangnam shopping adventure, I decided to head back over the river to see what Itaewon had to offer. Common among expats, Itaewon offers cuisines from all over the world. At the base of Namsan Mountain, the area boasts many rooftop view bars and restaurants nestled in its hills, such as Harvest Namsan and Oriole. For the best view over Seoul, take a ride up to N Seoul Tower, the highest point in the city. It is a spectacular spot to watch the sun go down and the city lights turn on.
Day Three: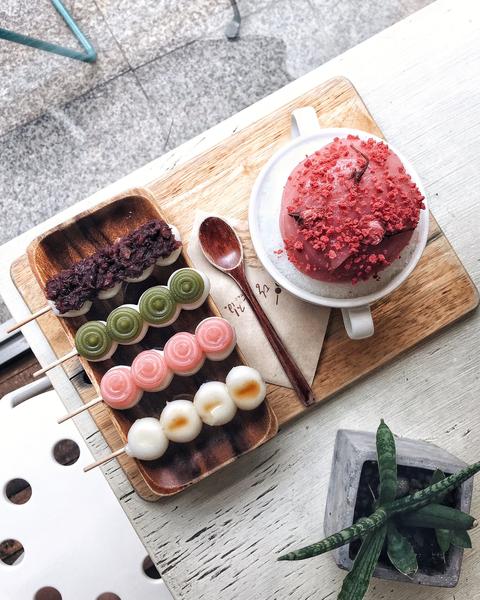 On my third day in Seoul, I decided to check out the traditional albeit somewhat touristy area of Insadong. Filled with shops selling tea, ceramics, and antiques, Insadong is a fun place to pick up Korean souvenirs. Two restaurants in Insadong that I particularly enjoyed were Gogung, which is famous for its traditional bibimbap and offers an impressive array of banchan (Korean side dishes such as kimchi), and Miss Lee's Cafe, an adorable school-themed cafe serving up traditional Korean dorisak (lunch boxes) and decorated with love note-lined walls. If you're looking for a place to stop for lunch in Insadong, definitely consider checking out Gogung or Miss Lee's.
Next I hopped over to Hongdae, a hip neighborhood filled with students from the nearby universities. If you're looking to try a unique dessert spot, be sure to check out Dango Jip, a quaint shop in nearby Hapjeong selling dango (soft rice cakes covered in different flavors of sauces), and bingsu (a shaved ice dessert) – topped with real cherry blossoms, which although beautiful, tasted a little funky in my opinion. In addition to its wide offering of shops and restaurants, Hongdae is also known for its indie music and entertainment scene, making it a great spot to check out Seoul's energetic nightlife culture.
Seoul truly exemplifies the modern Asian metropolis and all it has to offer. While this short visit to the dynamic South Korean capital offered an exciting glimpse into life in this non-stop city, I knew that a return trip in the near future was certainly due.