written by Betty Nguyen
Tulum, Mexico is our favorite beach destination in México. Period. The rustic beach accommodations, vegan cuisine, Mayan history, the turquoise cenote waters or the jungle vibes make Tulum so magical. There are plenty of Instagram photo opportunities in Tulum but these are our favorites!
1. Crooked Palm Tree
📍Carretera Boca Paila Mz 3, Tulum Ruinas, 77780 Tulum, Q.R., Mexico
🖥 https://www.elparaisohoteltulum.com/el-paraiso
Go to Hotel El Paraiso's Playa Paraiso Beach Club and find this crooked palm tree! Instagrammers are also in the know, so go early to get the best photo! Look for the blue umbrellas on the beach.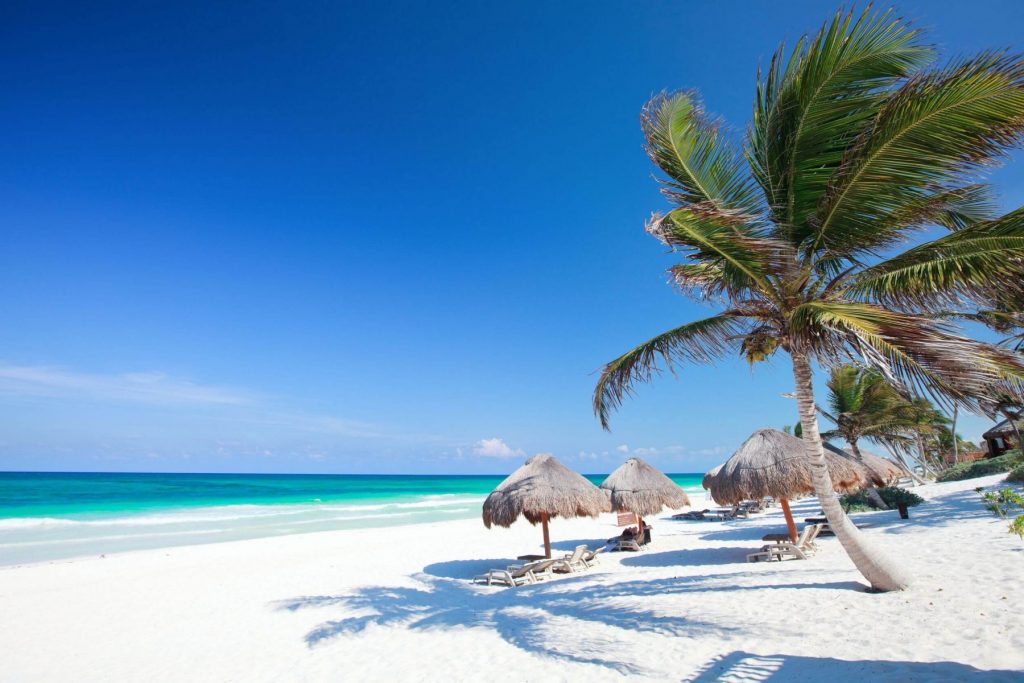 2. Pablo Escobar's Mansion
📍Carretera Fed.Tulum, Av. Boca Paila km 9.5, 77780 Tulum, Q.R., Mexico
🖥 http://www.casamalca.com/en/
Instagram: @casamalca
Pablo Escobar's Mansion is located in Tulum's Mayan jungle and is now known as Casa Malca, an artsy boutique hotel. Throughout the hotel, there are many modern art pieces mixed with jeweled covered vintage furniture.
Pro tip: Minimum spend of 1000 pesos/$50 USD on food and drinks.
https://www.instagram.com/p/CCOT5x2J2NN/?utm_source=ig_web_copy_link
3. Nômade Tulum
📍KM 10, Carr. Cancún – Tulum, 77880 Tulum, Q.R., Mexico
🖥 https://nomadetulum.com/
Instagram: @nomadetulum @macondotulum
One of our favorite beachfront stays. We love their breakfasts and their neutral bohemian stylish interior with Moroccan-inspired rugs and low tables. We enjoy the private beach access, too.
https://www.instagram.com/p/BE4X208SwXL/?igshid=1az3wum9ndxr8
4. Kin Toh
📍Carretera Tulum-Boca Paila KM 5 , A, Zona Hotelera, 77780 Tulum, Q.R., Mexico (located at Azulik Tulum Resort)
🖥 https://www.azulik.com/gastronomy/kin-toh
Instagram: @kintoh.azulik
Head up to the Kin Toh restaurant with their winding wooden staircase and you're in a jungle rustic paradise! Romance is in the air with the tea candles and boho vibes! Make a dinner reservation for a unique dining experience!
Pro Tip: They have a champagne sunset special from 5:30-6:30pm, where you can enjoy hanging above the jungle. Ideal spot for for that perfect golden hour shot!
https://www.instagram.com/p/B_nyzrfhEPM/?utm_source=ig_web_copy_link
5. Matcha Mama
📍QROO 15 470 Zona Hotelera • 77780 • Tulum, Zona Hotelera, 77780 • Tulum, Q.R., Mexico
🖥 https://www.facebook.com/matchamamatulum/
Instagram: @matchamamatulum
Go to Matcha Mama and be happy on their wooden swings! This tiny, yet super popular, smoothie shack is probably the most Instagrammed spot in Tulum!
Pro tip: There is only 6 swings available so go early if you want to avoid waiting.
https://www.instagram.com/p/CBgv1uEDG92/?utm_source=ig_web_copy_link
6. Raw Love
📍Carretera Tulum Boca Paila KM 7.5
🖥 http://www.rawlovekitchen.com/menu
Instagram: @rawlovetulum
Next to the Ahau Tulum Hotel, Raw Love is a colorful café with delicious smoothie bowls, hammocks, dreamcatchers, and you won't miss that row of blue bikes.
https://www.instagram.com/p/B-nHjxVJJgV/?utm_source=ig_web_copy_link
7. Follow That Dream Sign
📍Carretera Tulum – Boca Paila,  Hotel Zone Tulum Km 8.5,  Tulum, Quintana Roo Mexico 77780 (closest address)
When in Tulum you have to take a photo with the 'Follow That Dream' sign! This sign can be found at the Lolita & Lolita boutique.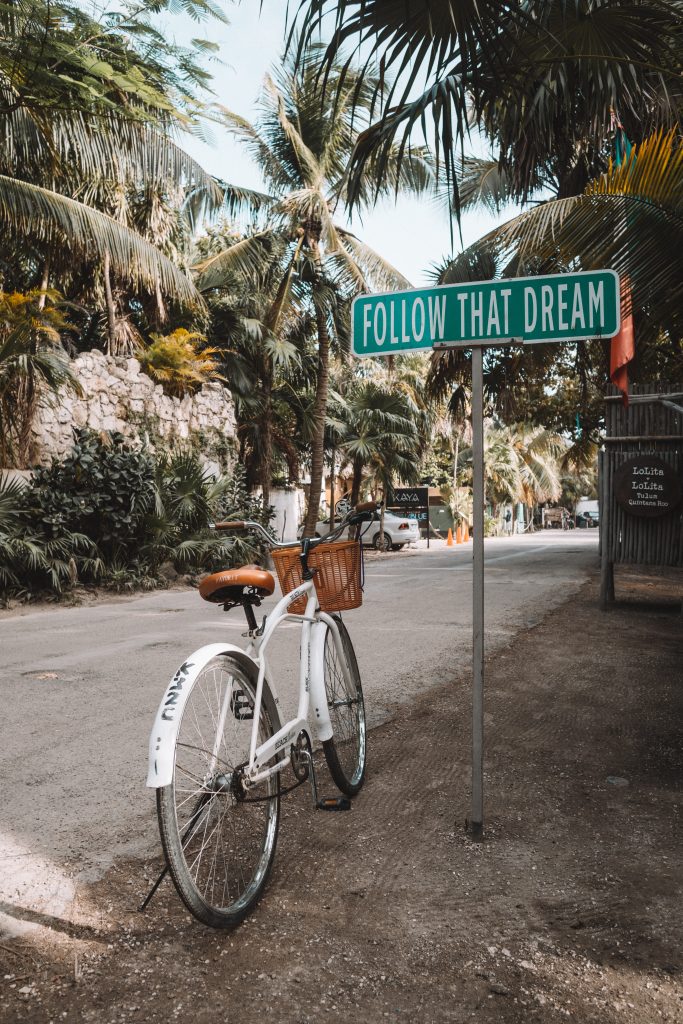 8. Cenotes
Go on a Nomoon Travel private cenote tour and make your own Instagram moments. Read the article here, You basically have 6 nearby unique cenotes to choose from!