Written by Ressa Gallardo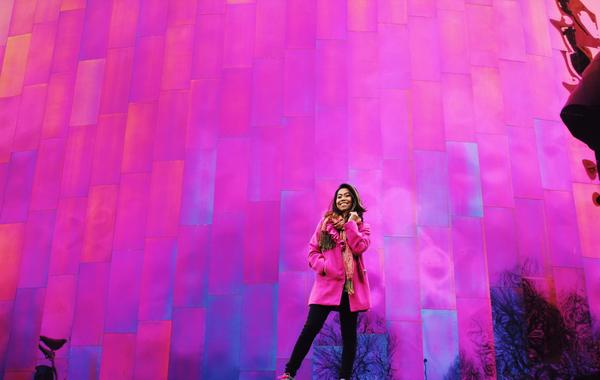 Study the place before shooting
.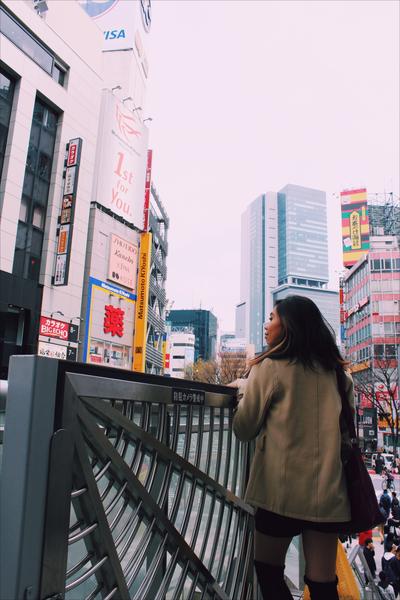 How can you take a photo of a popular destination without the crowds? When I was visiting Times Square for the first time, I walked around the block and took mental notes of the best spots around the area for taking photos. My friend photographed a few photos, but the heavy crowds and noisy sounds from the city traffic dominantly occupied the space, making me unrecognizable in the photo. I even appeared uncomfortable and lost in the New York scenery when I looked back at the camera gallery afterwards. The worst thing about the photos was people photobombing my shots. So, I decided to wake up at 3a.m. on the last night of my trip to take a night photo shoot of Times Square without the horrific crowds. As a result, the camera shots from the nighttime were completely different in comparison to the photos taken during the day! The best part was feeling liberated as I moved around the area when I pleased, creating different poses around the place. Initially observing a travel spot before you photograph is helpful when you want isolated scenery. 
Don't be afraid to wear prints,
patterns
, and ethnic clothing
.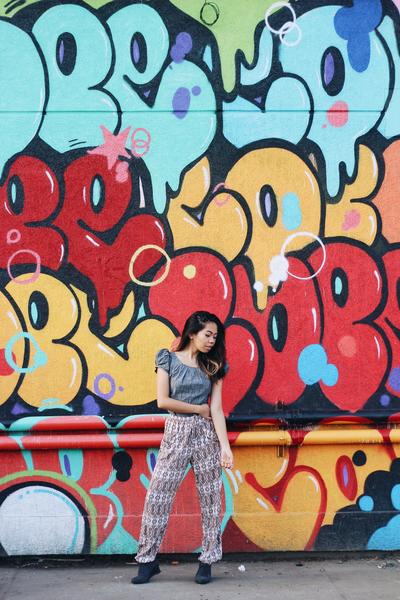 When you are packing for a trip, don't feel limit yourself in packing basic wear. By all means, if you already own a bright colored kimono, go ahead and wear it in Japan! Wearing unique clothing helps photos look different, making them stand out from stereotypical tourist photos. Imagine the amount of people who take a photo in Tokyo. Amongst all the tourists who wear regular clothing, posing with a kimono is enough to differentiate your travel photos from others. Plus, dressing in a country's native clothing also shows how much you appreciate their culture. Just make sure you ask people if the garment is appropriate for you to wear! Unique patterns, prints, and clothing pieces can easily transform you from looking normal to exceptional. 
Accessories are your friend
. 
When I was packing my carry-on, I decided to focus on bringing fewer clothes and more accessories! Packing light meant bringing more belts, sunglasses, hair accessories, and jewelry instead of bringing a bulk of my wardrobe! When you pack fewer garments, it easily creates more space in your carry-on for other belongings. When I was in the Philippines, I remembered tying a chiffon shawl around my bag as a purse accessory during the day. When it got chilly at night, I wore it as a cardigan as I was sitting by the beach. It was super effective in "changing" my outfit, switching up my style, and dressing in quick timing! Easily changing an outfit from day to night, accessories are the new way of layering.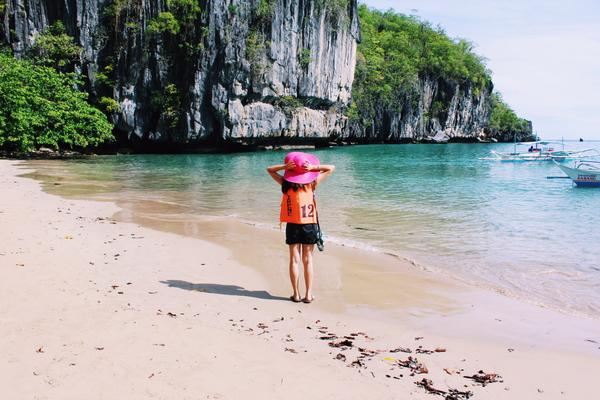 Lighting is everything
.
This tip can be applied in any type of photography; however, it is especially important when you travel! Photos are what you will mostly look back on from your trip, so lighting makes a difference in creating the perfect travel photo. One factor to consider is the time of day. Does the place have lights during the night time? Is it a colorful location? When you are nearby trees, buildings, or tall fixtures, remember Tyra Banks words when she says, "find your light!"  Those particular aspects can help you decide on whether or not you want to photograph during the day or night. Your camera setting and image quality also make a difference in lighting, so try experimenting with it before the trip in order for you to understand how to adjust your camera in different lighting and angles. Ultimately, lighting changes how you appear in photos.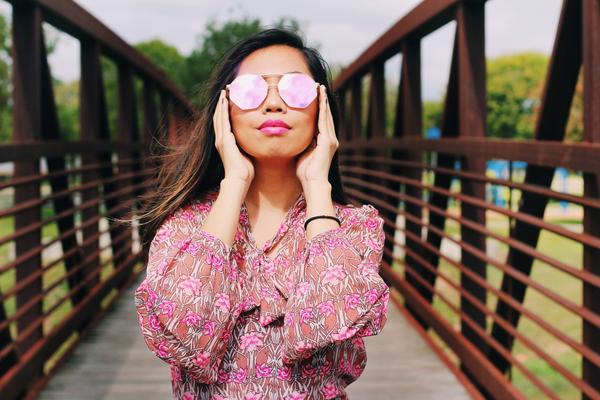 Looking great in travel photos can be challenging, but all in all, it is worth it when you experience an once-in-a-lifetime opportunity! When I look back on my travel albums, I really appreciate the effort I took to capture creative photos. You truly deserve to have a priceless keepsake of all your life changing trips; so, go ahead. Be fabulous.