Written by Betty Nguyen
When I first planned the trip to Peru, I didn't think I would love Peru except for Machu Picchu. I researched places to stay, how to get there, and other surrounding activities for several weeks and came up with a nice, manageable 10 day (2 days for flying) itinerary.
Itinerary
2 days – Cusco

2 days – Machu Picchu

1 day – Cusco

2 days – Islas Uros (near Puno)

1 day – Cusco
Know Before You Go
Seriously, pack these things and be well ahead of the game.
Book your train to Machu Picchu in advance

Buy admission tickets to Machu Picchu in advance

High Altitude Pills (order from your doctor)

Undamaged U.S. Bills – make sure your dollars are not torn in any way to be accepted

Tissue Paper for your nose and bathroom

Copies of your passport – you would need to present your passport to purchase tickets for the bus, Machu Picchu, etc.

Comfortable, breathable clothing

High SPF sunscreen

Chapstick (dryness at high altitudes)

Comfortable hiking shoes
When To Go
According to the locals, there are only two seasons in Peru: wet and dry. September through March is the wet season. We arrived during the last week of August and stayed throughout the first week of September, which is the last week of the high travel season. We lucked out and it did not rain during our travels.
We found the weather in Peru to be fickle. Cold in the mornings, warm in the afternoons, and freezing in the evenings. I strongly suggest that you bring layers of comfortable clothes. We cherished our windbreakers and cotton PJ's. I didn't get the chance to wear any of the dresses or shorts I packed.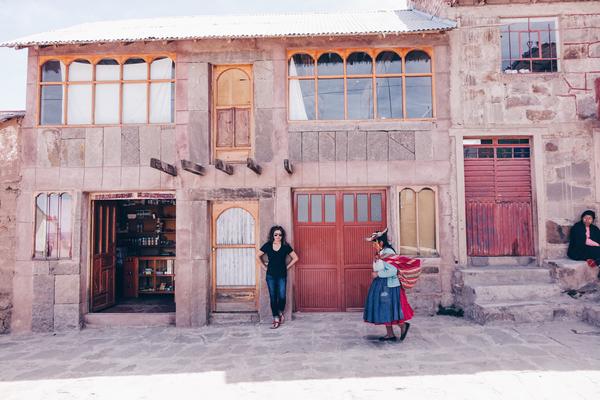 Cusco
We spent our first few days in Cusco and had no idea what to expect. It turned out to be one of our favorite Latin American experiences. We stayed near the center of town at a hotel chain called Tierra Viva. Although somewhat modern, it lacked the authenticity of a bed and breakfast. Our typical Peruvian continental breakfasts at the hotels were subpar: watery scrambled eggs, cold breads, and bland juices. We had better breakfasts by walking to nearby cafes and local markets. Specialty dishes were the alpaca steaks and quy (guinea pig). We loved Peruvian soups and stews, but found the alpaca steaks a bit too salty and high in protein, which made our stomachs rumble. We did not have the quy.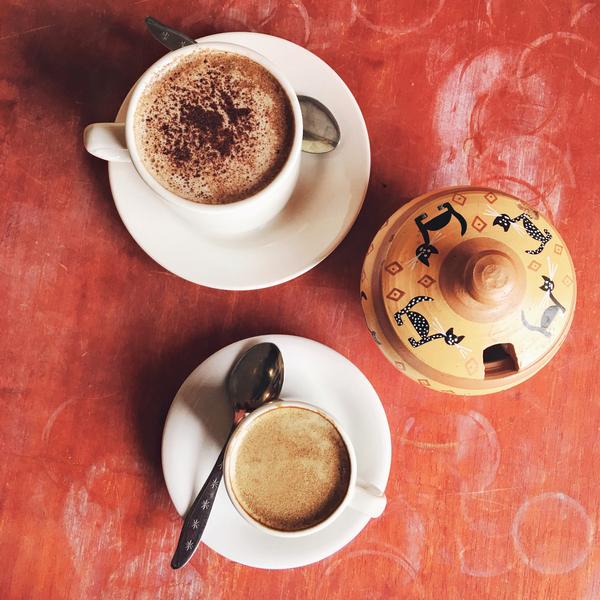 The cobble stoned streets of Cusco are not very high-heel friendly, so leave the Jimmy Choos home. Adored the pre-Colombian buildings, excellent Pisco Sours, and the nearby archaeological sites. Would love to return again.
How We Got to Machu Picchu
After our two-day stay in Cusco, we took the Peru Rail and enjoyed the 3.5 hour scenic trip to Machu Picchu. We greatly enjoyed the Vistadome views of our train ride and recommend it highly if others are undecided. Many tour groups take day trips to Machu Picchu but we decided to experience it for 2 full days and glad we did. Remember to purchase your round-trip bus tickets to Machu Picchu in the nearby town Aguas Calientes ($12 USD one way). For the first day, we enjoyed the ruins with a tour guide for 2 hours ($45 USD). We bought our second day tickets at the official tourist office in Aguas Calientes (where we also spent the night) and added on the Montana hike for another 30 soles. Umm, just to let you know, the Montana hike was basically climbing stairs for 1.5 hour to the peak and trying to not to fall down the stairs on the way back for another 1.5 hour. You must be a good shape to hike the stairs and brings bottles of water and snacks. As a reminder, remember to bring your passports to purchase tickets for trains, buses, and admissions to the ruins.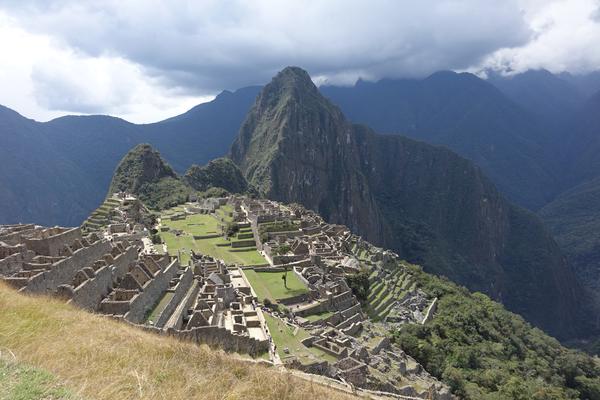 Puno, Islas Uros, and Isla Taquile
After Machu Picchu, we spent one night in Cusco and then took a comfortable 6 hour bus ride to Puno. The views of the mountains and hillsides were spectacular. We saw flamingos, sheep, cows, etc. dotting the yellow-drenched countrysides. We were picked up by a taxi and then a small boat took us to our homestay on one of the floating islands in Uros, 7 km from Puno. We enjoyed the unique experiences of a woven-reed community. Their entire homes, boats, and crafts are made out of totora reeds, grown abundantly in the lake. Do keep in mind that the bathrooms are shared and the toilets are eco-friendly (meaning they do not flush). In the evenings, the weather is very cold. We were given warm blankets and was completely covered from head to toe. Yes, I wore a scarf to bed.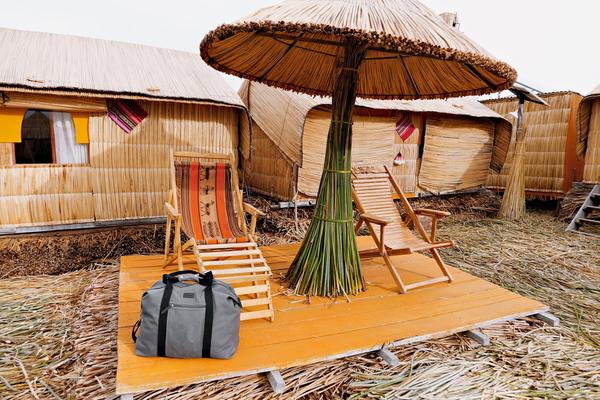 On our second day on the floating island, we did a day trip to Isla Taquile, an island on the Peruvian side of Lake Titicaca.  The island is controlled by their own tourism board (mainly the elders) which allows around 40,000 visitors a year. The boat took us to one side of the island and we returned on the other side. The altitude is quite high here (around 12,000 ft above sea level), so make sure to bring your altitude pills and inhaler. Tour groups have designated restaurants which, for us, was a beautiful simple home on a hill, overlooking the waters. For lunch, we were served comfort foods of soup, fish, and fruits. The island and its culture was beautiful and reminded us of Cypress or a Greek island.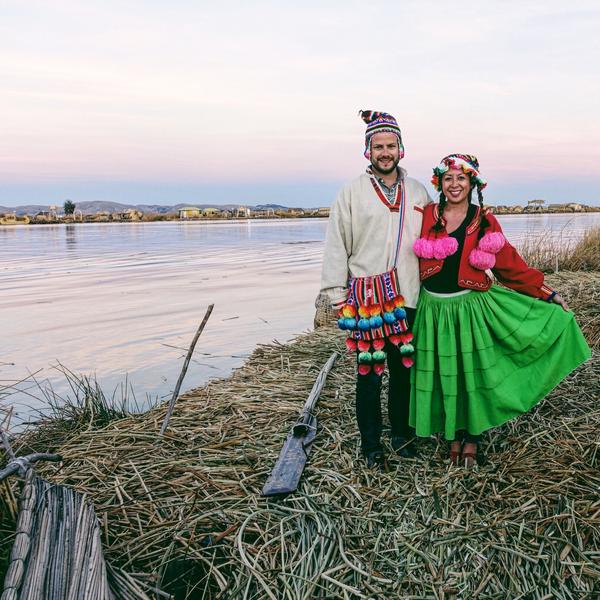 We returned to Cusco for another day and stayed at a boutique hotel in a local neighborhood, near an open-air grand market and San Blas. We loved seeing lazy street dogs lying on the sidewalks and the Peruvian mothers walking with their babies, wrapped up in their traditional woven slings. We missed the unique beauty of Peru and we plan to return again soon.