by Betty Nguyen
My traveling partner, Carly and I planned a spontaneous road trip from Los Angeles to Salvation Mountain, located in the lower desert of Southern California in Imperial County just east of the Salton Sea and about a hour and a half from Palm Springs. Salvation Mountain is Leonard Knight's tribute to God and his gift to the world with its simple yet powerful message: "God Is Love."  It is a literal man-made mountain 28 years in the making, covered in half a million gallons of latex paint.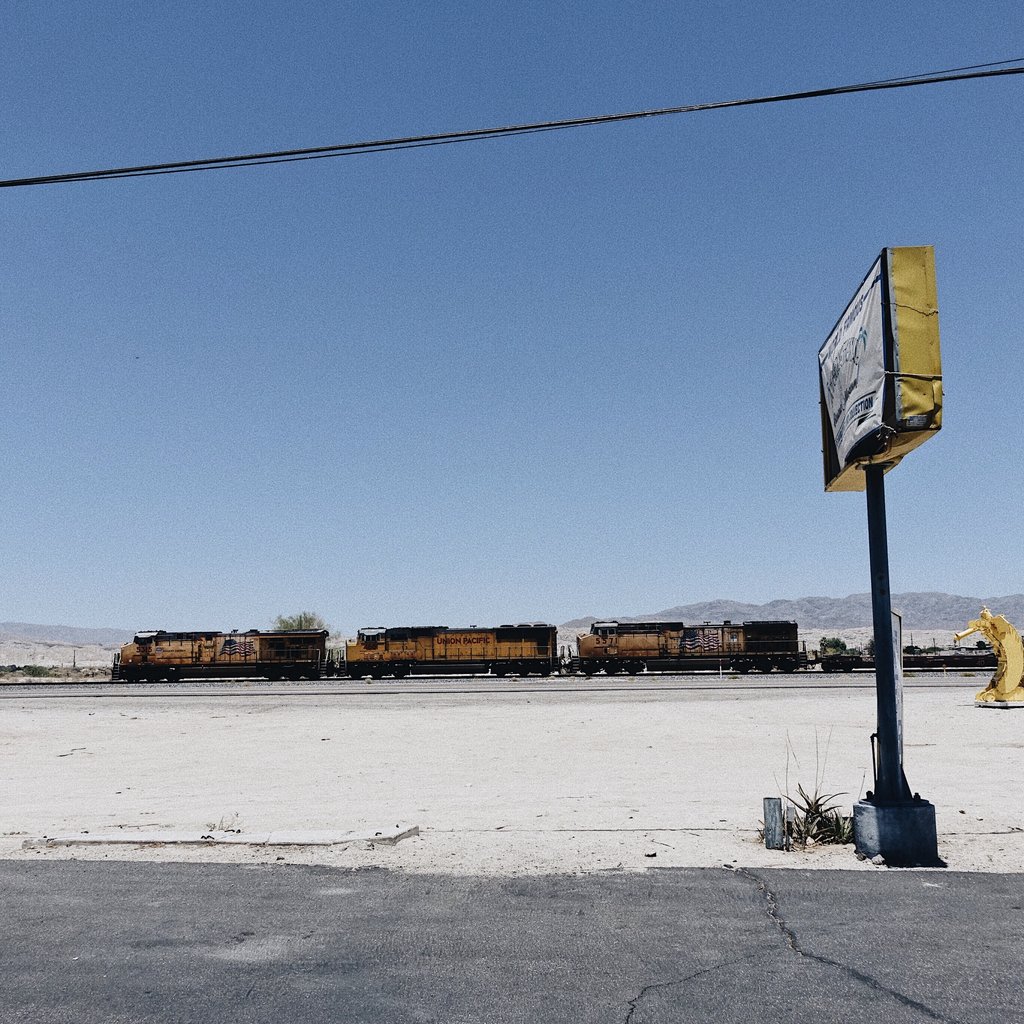 From Joshua Tree, we drove on Highway 111, stopping momentarily at the International Banana Museum for some photo ops and to watch the trains go by.
It was surreal to see the desert on one side and the Salton Sea on the other during the drive. Mother Nature is a real trip.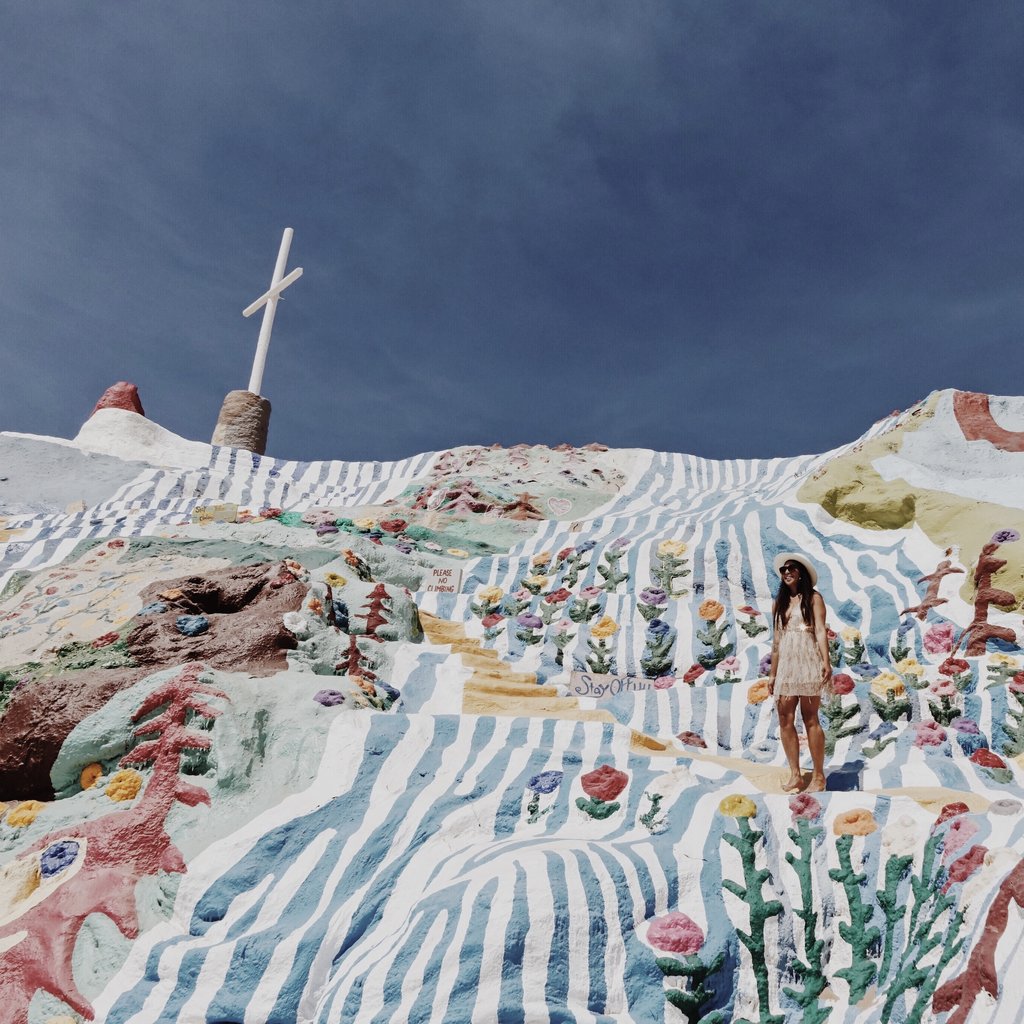 When we arrived at Salvation Mountain, we were impressed by the colorful concept and the immediate spiritual sense of the place. We followed the yellow brick road to the top of the mountain where we could see for miles around.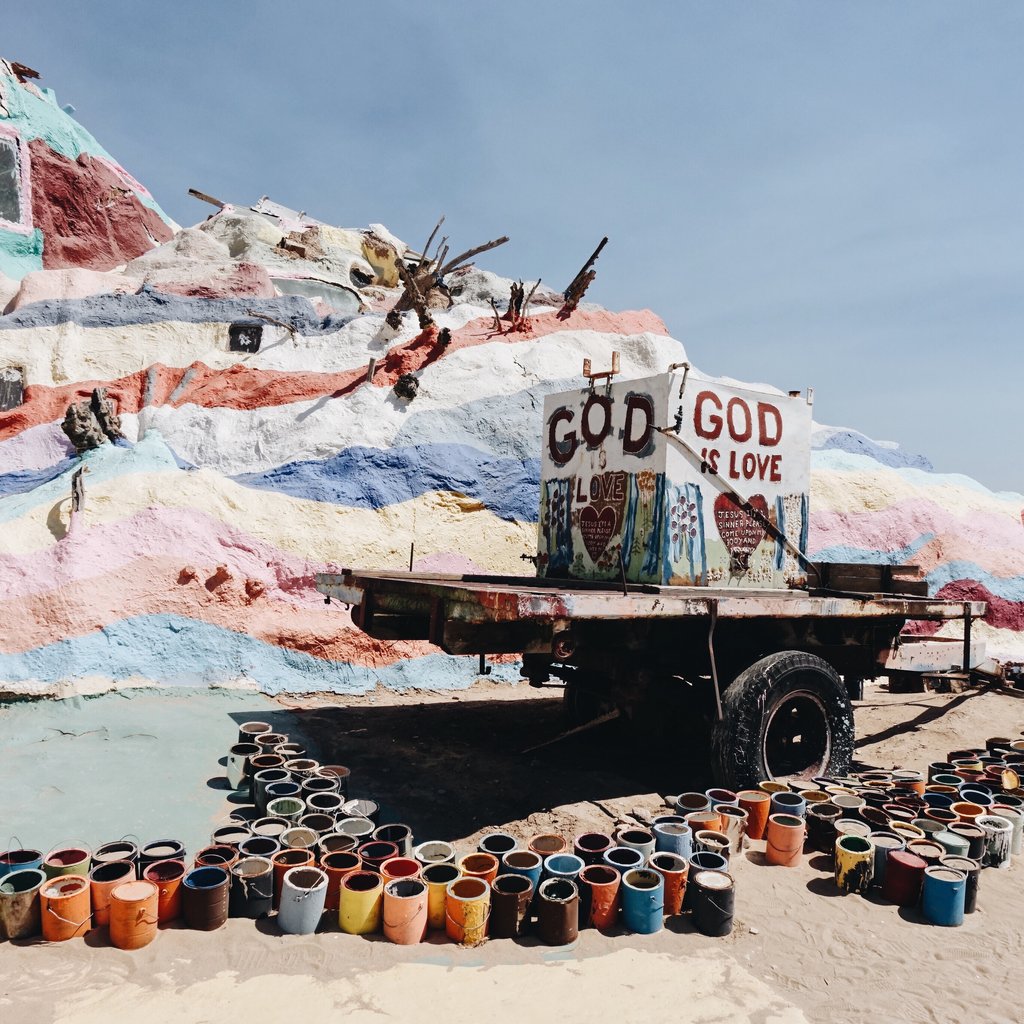 Since it is the desert, it was brutally hot, felt like 104 degrees. But we managed to cool ourselves down by taking quick visits to the car for water. If you're staying longer than half an hour, it is advisable to bring some water (and sunscreen).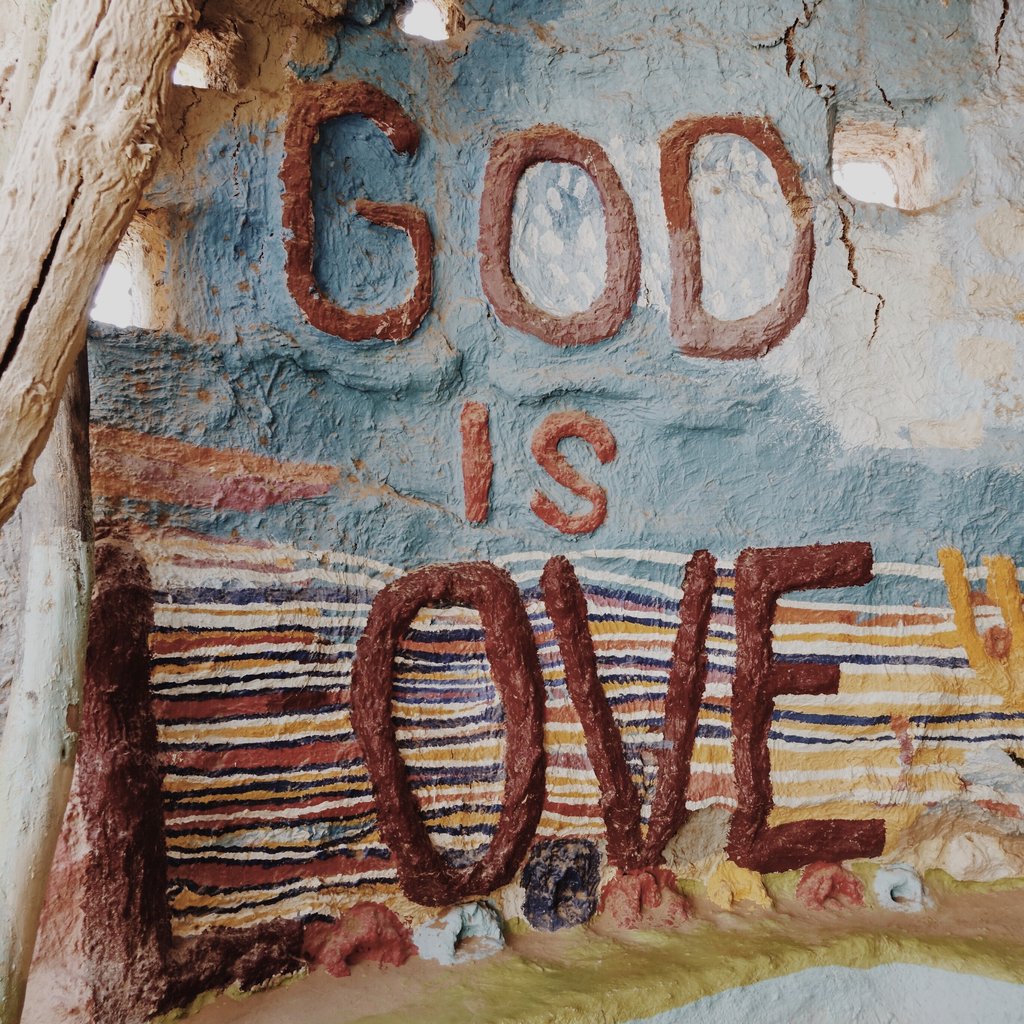 Leonard Knight, the visionary creator of this mountain said, "Love Jesus and keep it simple", explaining his philosophy of life. This visit left a lasting, and colorful impression on us — rest in peace, Leonard.
GETTING THERE
From Los Angeles or Phoenix, take Interstate 10 to the 86S (just east of Indio.) Travel south (11 miles) to 66th Avenue (Hwy 195.) There is a  big gas station and truck stop on the left. If you miss this turn, you'll end up on the wrong side of the Salton Sea. Turn left (east) and go about a ½ mile to Highway 111. Turn right (south) and go about 42 miles to Niland, California. Turn left (east) on Main Street (which eventually turns into Beal Road) and travel for a little over 3 miles. Look to the East. You absolutely cannot miss it.  
From San Diego or Yuma, take Interstate 8 to Highway 111 north. Niland is about 32 miles. Turn east on Main Street (turns into Beal Road) and go a little over 3 miles to Salvation Mountain.
OTHER STOPS
International Banana Museum, 98775 CA-111, Mecca, CA 92254, http://www.internationalbananamuseum.com/. In the museum you will find every type of banana-related items you can possibly think of and even some you've never thought of.
Bombay Beach, Imperial County, California. Once a desert resort, fell into decrepitude. Now an influx of artists, intellectuals and hipsters are making it their playground.
Bashford's Hot Minteral Spa, 10590 Hot Mineral Spa Rd. Niland CA 92257, http://bashfords.com/.
Free admission, but please donate money or paint if you can.
Have you been to Salvation Mountain? Share your thoughts.