written by Betty Nguyen
I realized there are so many regions to explore in Southern California that I am going to dedicate separate blog series. For this post, we're exploring Paramount Ranch in the Santa Monica Mountains – where most L.A. people live within an hour's drive (depending on traffic, of course).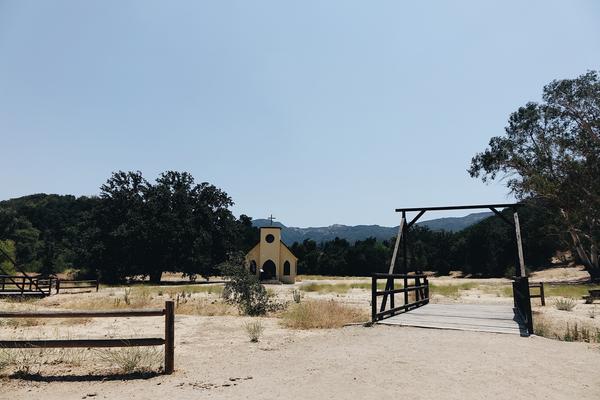 In 1927, Paramount Pictures purchased 2,700 acres of the old Rancho Las Virgenes for use as a "movie ranch." 
For the complete list of movies filmed here, see this
link
.

Paramount Pictures sold the ranch after the golden era and renewed itself as a film location when William Hertz bought the southeast portion in 1953. A fan of westerns, he built a western town using Paramount Pictures' old prop storage sheds. 
From 1957 to 1980, the ranch changed ownership several times, but filmmaking continued. After purchasing a portion of the original Paramount property in 1980, the National Park Service revitalized the old movie ranch.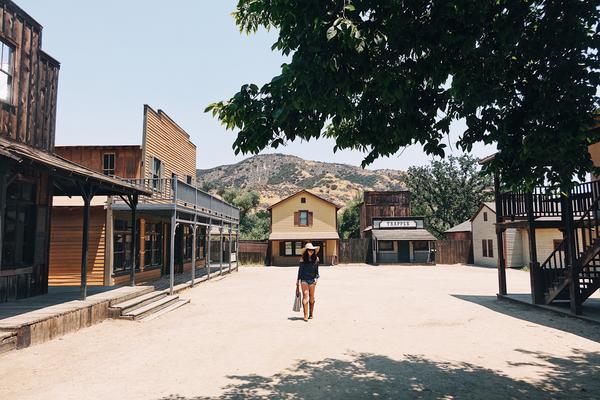 I grew up on old spaghetti westerns and seeing Western Town for the first time was an awesome experience. I could picture Clint Eastwood walking through, flipping his poncho and lighting up his cigar. I also loved the surrounding valley oak trees cascading over the movie set facades. As a Westworld fan, I was pleasantly surprised to find out that it was filmed here. Made the trip worthwhile for me.

In the Western Town, there is a train depot with a picnic bench for those who wish to have lunch under the shade. There is also a general store, hotel, bank, and saloon. However, the next time you visit, the entire "town" may change. Each film crew customize the town with each production.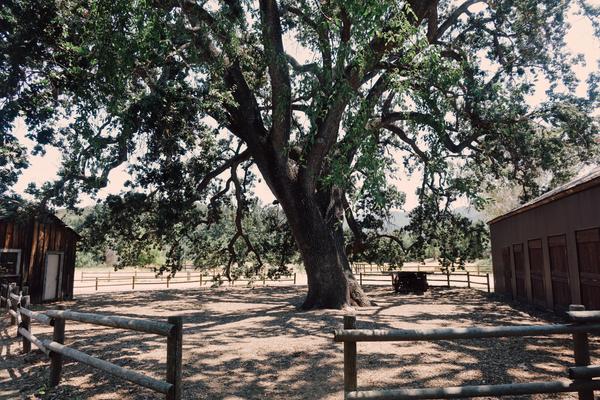 The ranch offers several miles of easy to moderate scenic hikes through chaparral, riparian, and valley oak savannah plant communities. Wildlife sightings may include red-tailed hawks, acorn woodpeckers, coyotes, and deer. 

Be prepared by bringing water, snacks, map, and first-aid supplies. Be alert for ticks, bees, rattlesnakes, and poison oak. 
Here is a trail
map
.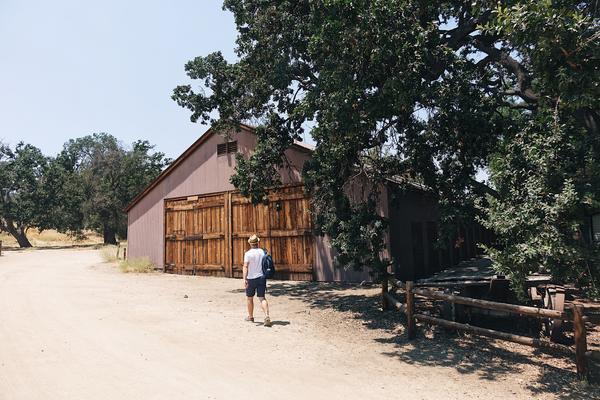 GOOD TO KNOW
Admission – Free
Parking – Ample
Restrooms – Yes
Water – Yes
Pets – Yes, dogs are allowed but must remain on a leash, not to exceed six feet, at all times. Please pick ­up after your dog. 
GETTING TO THE RANCH
2903 Cornell Road, Agoura Hills, CA, 91301
GPS Coordinates: N 34.1181 W -118.7525
Take Ventura Freeway (U.S. 101) to Kanan Road exit. South on Kanan 0.5 mile. Left on Cornell Way and veer to the right. South 2.5 miles, entrance is on right side of the road.
Hoping you'll stop by Paramount Ranch to check out Western Town and also do a hike. Please leave a comment with any questions or feedback of your visit.