Growing up with Filipino parents, I learned two things: 1) heritage is important, and 2) food brings people together. I was thankful that my family always hosted potluck parties when I was a child. It made me grew a fond appreciation for traditional Filipino dishes. In fact, it was my mother's cooking that I missed the most when I moved away from home during college. Now, they are dishes I desire to make when cooking in the kitchen.
When I stayed in the Philippines for four months this year, I had the pleasure of eating
many Philippine dishes during my trip. When travelers asked about my country, the most
common topic involves learning traditional Filipino dishes. "What should I try?" "What does it taste like?" "Why is it so popular?"
I will share with you the top five Philippine dishes every traveler should try when they visit the Philippines. Just keep in mind that no two provinces and regions cook dishes the same, so I recommend trying as many versions of these Philippine dishes while you explore different areas of the Philippines. As they always say, the best way to a Filipino's heart is to chow down our food.

1. Chicken Adobo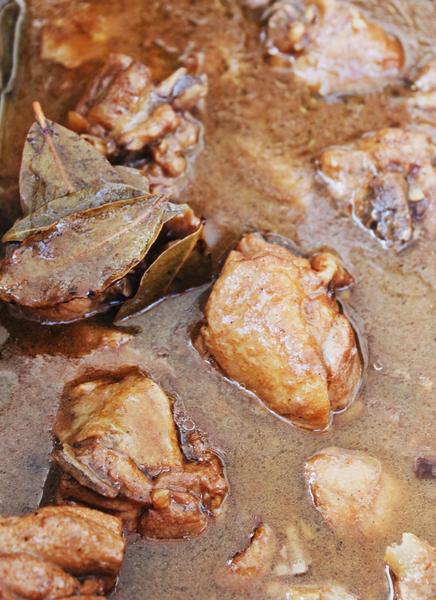 This Philippine delicacy consists of chicken pieces marinated in vinegar, soy sauce,
and garlic. The chicken is sliced in chunks, seared in cooking oil, then marinated in
vinegar, soy sauce, and garlic sauce until the meat is tender. The meal is complete when the sauce turns brown. Some variations of the dish may also have dried basil
leaves or pepper for added flavoring. The savory meat dish is usually eaten with rice
and is paired with iced tea or beer. Chicken adobo was originated during the
Spanish colonization of the Philippines and derived from the Spanish word "adobar" meaning marinate. Today, it is a well-loved dish for many Philippine households during lunch and dinnertime.

2. Pancit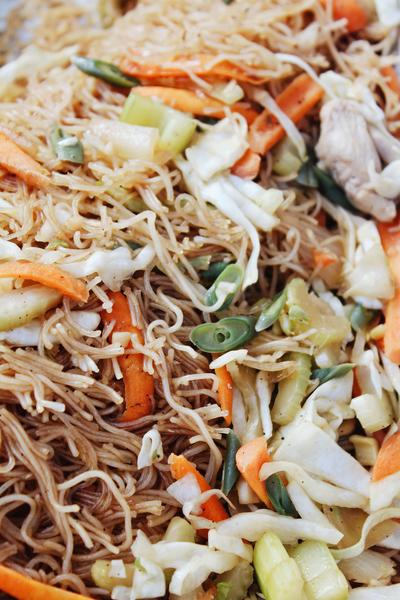 Pancit is a popular dish I would highly recommend to most travelers, mostly because it is very similar to stir frying in many Asian countries. The difference between stir fry and pancit is the noodles and flavoring used in the Philippines. Pancit is normally cooked with hair thin, transparent rice noodles that are sautéed with water, soy sauce, and citrus called calamansi. Pancit also contains meat, which can vary from chicken, beef, and pork that is mixed with a variety of vegetables, such as lettuce, carrots, and onions. The word, pancit, is derived from the word "guisa" in Tagalog, meaning sauté. Researchers suggest that pancit was invented for Chinese merchants who often traveled to the Philippines for trade. The dish was once believed to cure homesickness and sea blues. Today, you can find this dish in take-out restaurants, potluck parties, and household dinners.
.
3. Lumpia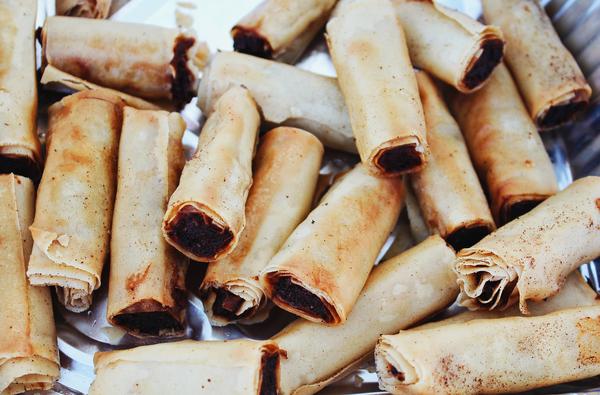 Lumpia is a Philippine version of egg rolls that is originated from China. Lumpia egg
rolls are made with egg roll wrapper, thinly sliced meats, and assorted vegetables.
Lumpia is cooked in a frying pan, and once it's cooled off, it's normally served with
rice. I consider lumpia to be the "finger sandwiches" of the Philippines, since it's normally an appetizer found in most Philippine restaurants. Lumpia originated from
China when Chinese merchants traveled to the Philippines for trade. However, the
word is derived from Indonesia, meaning spring rolls. The spring egg rolls from China inspired the Philippines and other Asian countries to create a version of their own. You can expect to find lumpia when you attend Philippine festivities, but you can also order them in restaurants as well.

4. Sinigang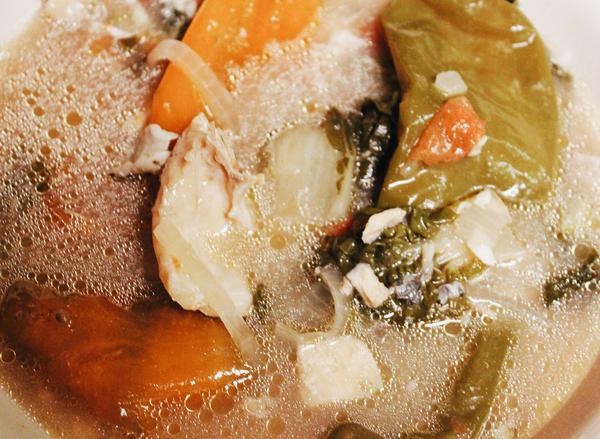 Growing up, I ate sinigang whenever I was sick, but it's a dish commonly eaten everyday and in any occasion in the Philippines. The word sinigang directly translates to porridge in Tagalog, the national language of the Philippines. Sinigang is a stew that has meat, vegetables, and tamarind seasoning. The broth has a tangy sour flavor that compliments the meats and vegetables in a unique way. However, don't hesitate by the sour flavoring, the taste isn't bitter. The meat can vary from beef, chicken, pork, or fish mixed in with vegetables like tomatoes, bok choy, carrots, potatoes, and string beans. Sinigang originated from the Philippines, and is considered the national dish of the country.
5. Beef Kaldereta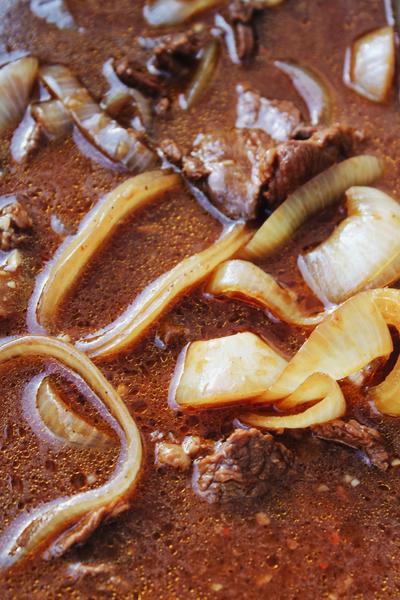 This yummy beef dish is a popular choice amongst many Filipinos. It is a dish that consists of beef and vegetables that is normally served with rice. Although it is similar to adobo, the difference is the flavoring and seasoning between dishes. Beef caldereta is a tomato based stew that has potatoes, carrots, peas, and assorted peppers. In some provinces, this dish is known to be spicy, but I classify it as a savory flavor. This dish was originated as goat meat stew when the Spaniards colonized the Philippines, and historians suggest the dish derived from the Spanish.