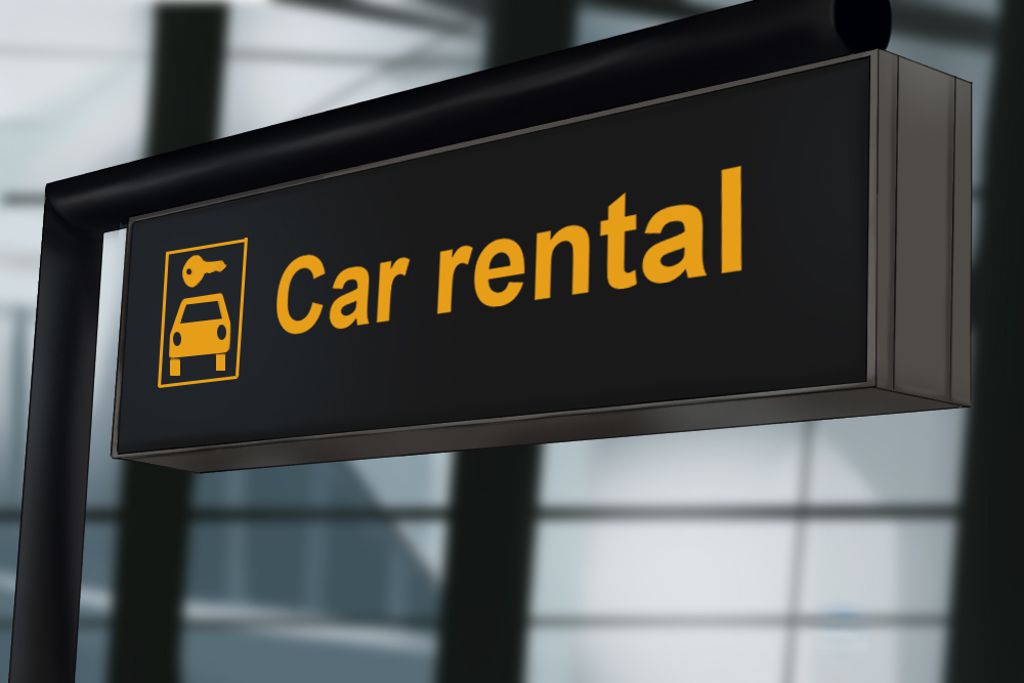 If you can avoid renting a car in Mexico, then do it. I personally prefer using a combo of private and public transportation. Popular car rental brands such as Avis, Budget and Hertz doesn't mean they won't rip you off in Mexico.
Making an online car rental reservation in advance will inevitably skip over the details of auto insurance, and is almost never included in the final rental cost that you are quoted. For example, I made an initial reservation for $2/day, but it does not include the insurance and other fees. It turned out the final costs totaled $300 for 4 days.
The Two Principal Components of Auto Insurance (there are quite a few more, but these are the basics):
1.  Collision Damage Waiver (CDW) / Loss of Use 
Certain credit cards promote insurance coverage as complimentary if you use the card to make the reservation and to make payment for the rental.  It will generally cover Collision Damage Waiver (CDW) and Loss of Use.  If not, you will have to purchase it at the rental counter, and it will add approximately $35/day to the cost of the rental.  If your card covers it, you can DECLINE the coverage, even though they will often attempt to insist that you must have it.  If they do, walk away.
2.  Third Party Liability
This is mandatory in order to rent and drive a car in Mexico. Your credit card WILL NOT provide this coverage. Your personal auto insurance policy back home in the U.S. won't cover it (it will if you drive your own car into Mexico).  The rental car company might provide basic liability coverage as part of the daily rental charge.
Basically, between your credit card and rental car company, you can decline any and all additional insurance coverage suggested or demanded by the rental counter agent.
Declining additional coverages over and above the mandatory Third Party Liability while thinking that your credit may give you this protection is not wise. If you choose to decline, then some companies may "extort" you with a demand for a credit card hold or deposit that may range from 10% to 100% of the rental vehicle value.  Even if your credit card covers 100% of Collision, Theft and Personal Injury Medical Expenses, they may refuse to recognize this and demand a deposit.
Here are our general tips before you rent a car in Mexico:
Check with your U.S. car insurance company and your major credit card (My AMEX Platinum and Chase Sapphire cards have car rental insurance), so you know what types of insurance they cover. They can help you to avoid spending more on insurance from the car rental company than you have to.
Notify your credit card company that you'd be in Mexico before your trip, so charges will be covered.
Be careful of airport fees and rent away from the airport if possible. Companies increase the rental price by 10 percent if they are located near an airport or give you a ride to or from an airport.
Familiarize yourself with the real prices of a rental car in Mexico are before you book a reservation (roughly $30 a day for an "economy" vehicle), and use that price when budgeting for your trip.
Take pictures (even videos) of the car, every scratch, bump, chip, and check the gas. Use your travel credit card as much you can.
Try to seek gas stations that take credit cards, most only take cash, and they usually rip you off.
Keep your U.S. insurance policy in the vehicle's glove box as well as the basic personal liability insurance you purchase from the company. In fact, keep copies of everything, take pictures of the rental agreement, in case it gets lost.
Research companies and find one with a good reputation and honest business practices.
We've rented and drove around Mexico in car rentals for 2-4 persons, which was manageable. There are plenty of speed bumps, pitch-black night driving, potholes, lack of signage, and jay walkers to consider. In cities or small towns, excellent parallel parking skills are required. We recommend if you're with a large group, to pitch in for private shuttles for tours, excursions, etc. It might be cost-effective, especially if you're staying beachfront, like Tulum. Our Tulum brand, Go Tulum Travel, offers private transportation, including VIP service, for your convenience.
If you'd like to arrange airport transfers from Cancun Airport to Tulum or need private transportation to the Puerto Aventuras marina, see Go Tulum Travel's prices here and contact us for other transportation services in or around Tulum. We are one of the few transportation services in Tulum who list pricing.
Good luck and leave a comment below if you can recommend trustworthy car rental companies in Mexico. ?