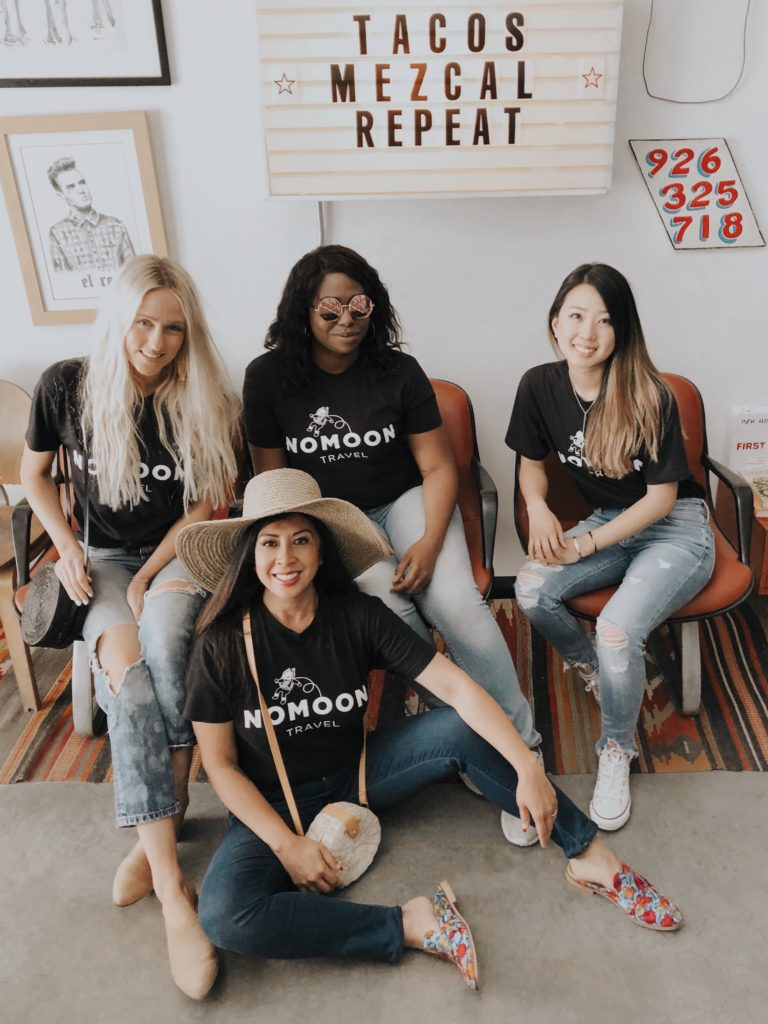 OUR ATTITUDE
We're a new-school travel company made up of seasoned jet-setters and creatives – the kind of people who travel the world and understand hospitality, and tourism. With corporate backgrounds, we consider ourselves professional, yet design-forward travel innovators. We are passionate about supporting and helping local communities grow.
OUR MISSION
We're more than a travel company, we're a lifestyle brand. We combine style with premium travel, and create cultural experiences, emphasizing sustainability and giving back to local communities. 
OUR ACTIONS

Nomoon is committed to experiential, sustainable, and responsible tourism for corporate travelers, as we believe that it is the foundation of our company. We only offer experiences and destinations we know for sure live up to the hype. We select luxury partners and suppliers who make a difference in their local communities, allowing Nomooners to actively and meaningfully engage with history, people, culture, and food. 
We pride ourselves in:
Exceptional customer service
Sustainable and eco-friendly business 
Valuable in-person relationships
Team of well-traveled certified professionals and creatives
—
Read about our Founder.