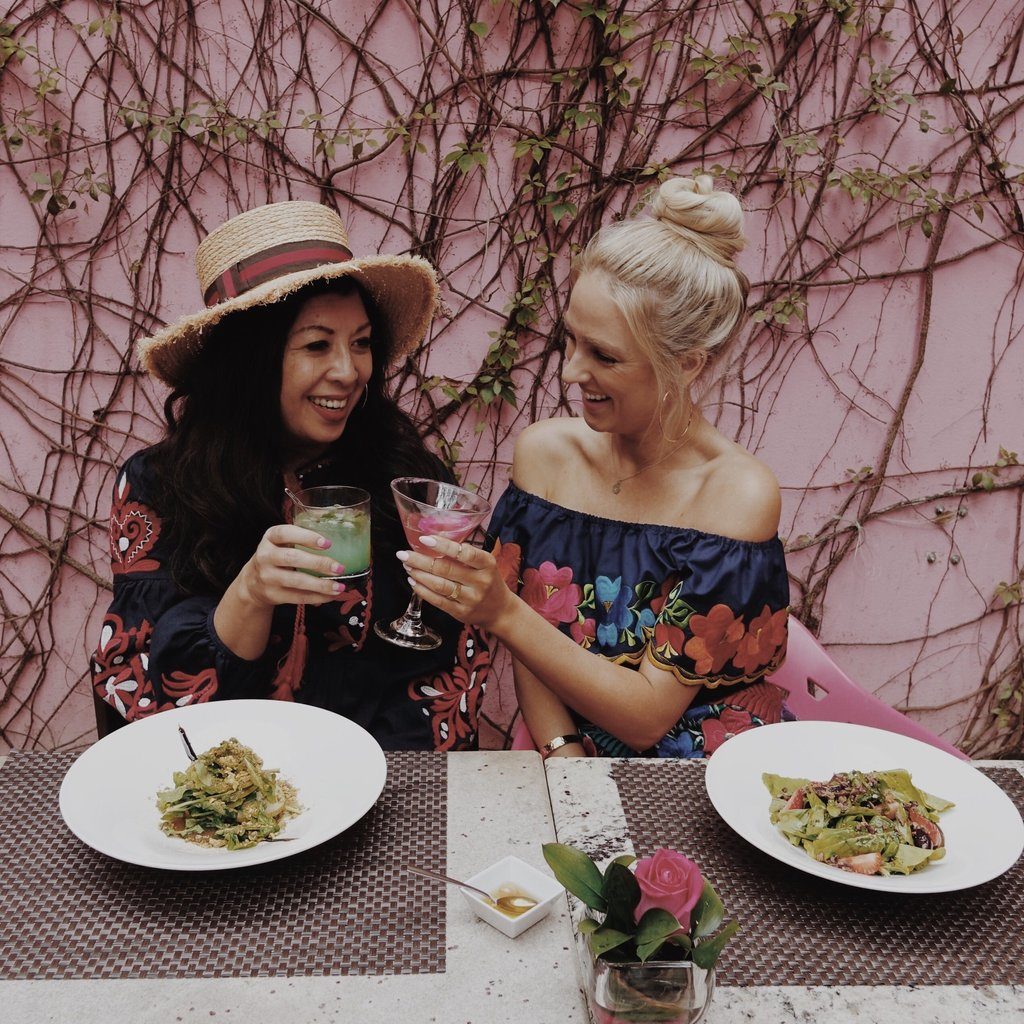 written by Betty Nguyen
After my second visit to Merida, I still haven't eaten my way through yet. There are so many wonderful taquerias, food markets, and restaurants, I can only name my top five for the moment.
5. Chilakiller's Morning Treats
Had no idea what proper chilaquiles taste like was until I stopped by here. They have a very simple menu with different varieties of sauces, toppings and protein. Beautiful texture of crunchy, yet saucy soft. I strongly recommend their fresh fruit juices as well. Love the small but cute ambiance here; clean, bright, and minimalist chic.
When + Where:  Best for breakfast or lunch, address is entre y, Calle 57 & Calle 58, Centro, Mérida, Yuc., Mexico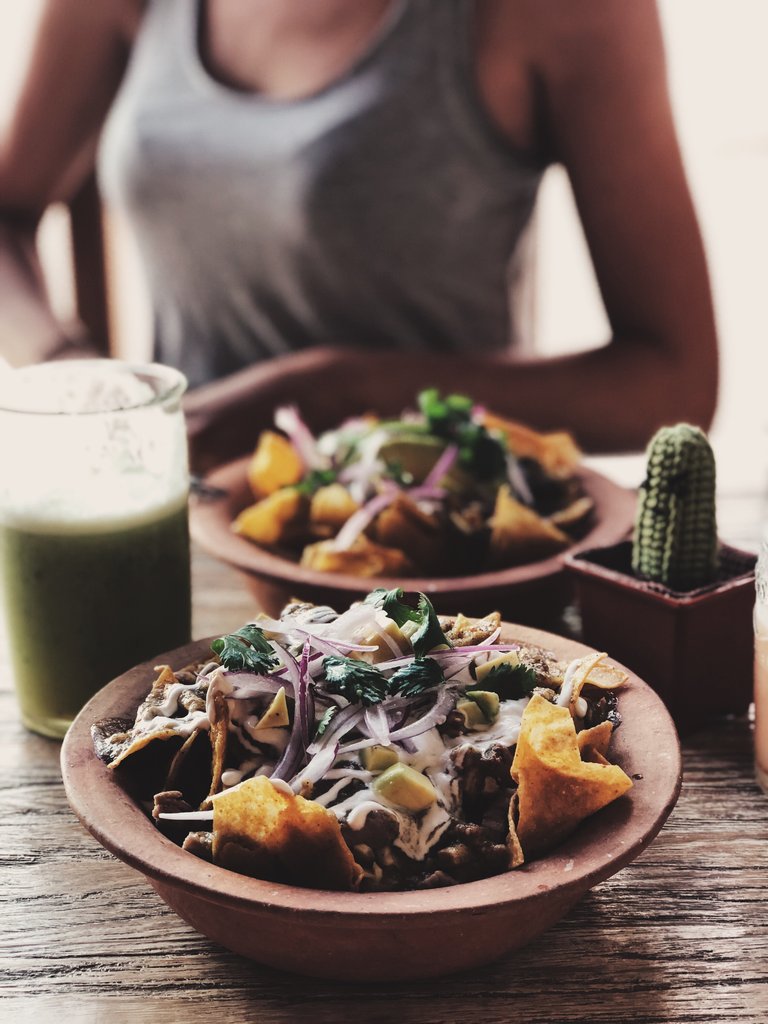 4. La Chaya Maya
Nice place for awesome margaritas and their traditional Yucatecan food. Be sure to try the poc-chuc, lime soup or tikin xic, to accompany an order or panuchos salbutes. Oooh, those fresh tortillas!
When + Where: Good for lunch or dinner, favorite location is at Calle 62 por 57, Centro, 97000 Mérida, YUC, Mexico
3. Rosas y Chocolate
European design with colonial style and bold pink colors at one of our favorite boutique Merida hotels also serves a delicious lunch menu at their restaurant — they have a rooftop bar and a tequila library. We enjoyed delicious and fresh salads with strong cocktails.
When + Where: Best for lunch with the natural lighting, address is Paseo de Montejo 480, Zona Paseo Montejo, Centro, 97000 Mérida, Yuc., Mexico
2. Apoala
Apola is definitely considered one of the best restaurants in Merida. It's a nice location in parque Santa Lucia with outdoor seating. Apoala gives a contemporary spin on Mexican cuisine rather than traditional Yucatecan, and actually seems to lean more towards Oaxacan style cooking. We love their cocktails and we had mezcal tastings here. Friendly service. Not cheap, but ideal for dates.
When + Where: Best for dinner time and in parque Santa Lucia, address is  97000, Calle 60 #471 x 55 Local 2, Portales de Santa Lucía, Centro, 97000 Centro, Mexico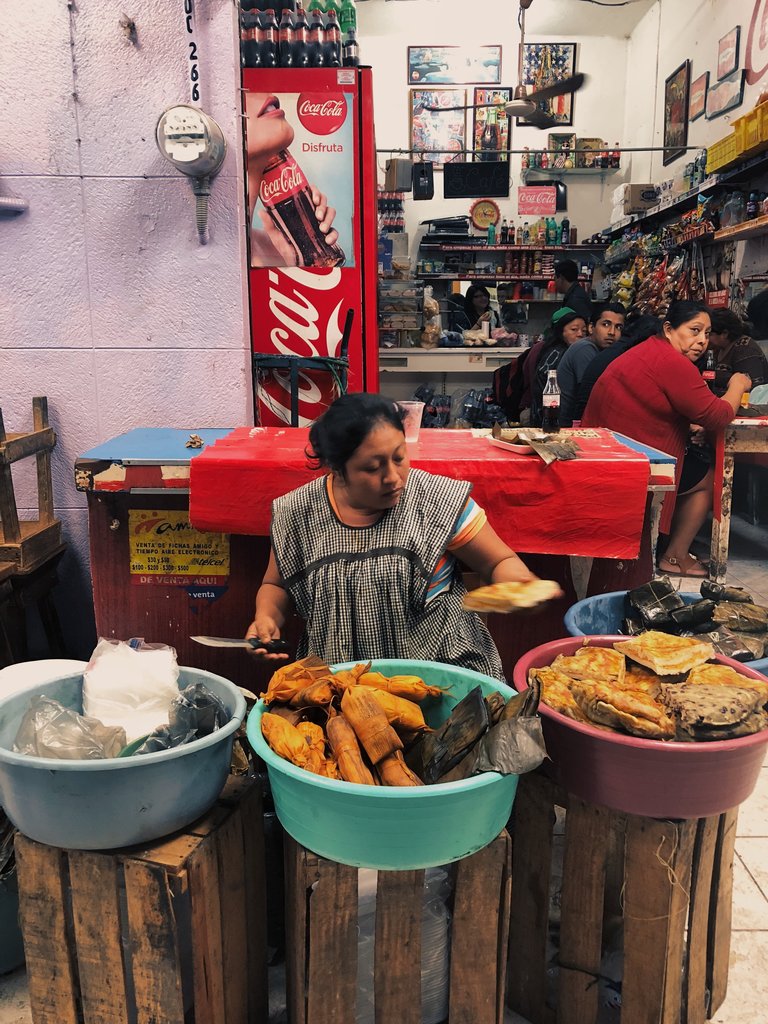 1. La Lupita (food stall)
One of the best versions of cochinita pibil (slow roasted pork) is at La Lupita, inside Mercado Santiago (The main municipal market in Santiago Park). The restaurant has blue table cloths, it's right in the center of the market, about 50 meters from any entrance. Afor your Lechon "Con Cuarrito" – which includes the dark roasted fat, rather than the re-fried chicharron. The meat is served in your choice of corn tortillas, panuchos or salbutes. Super delicious.
Where & When: La Lupita, Mercado Santiago. 7am – 1pm. Sunday morning is super busy and when the most stalls at the market are set up.
Check out our Merida tours here and if you'd like us to plan and book your trip, we offer travel consultation services too.