written by Betty Nguyen
We've been to Kyoto and Nara already and we wanted to visit different parts of Japan. So after some research, we decided to include Kanazawa as one of our slow-travel stops, also known as the old samurai town, filled with beautiful old-school neighborhoods and gardens. 
I brought my skateboard and skated around town which was pleasant. No falls or bumps so it was nice, especially with the smooth roads and sidewalks. If you'd like to skateboard in Kanazawa, I recommend bringing it, but do be mindful of the polite culture — no rails, please.
After spending two full days in Kanazawa, here is my guide to getting there, where to stay, and what to do.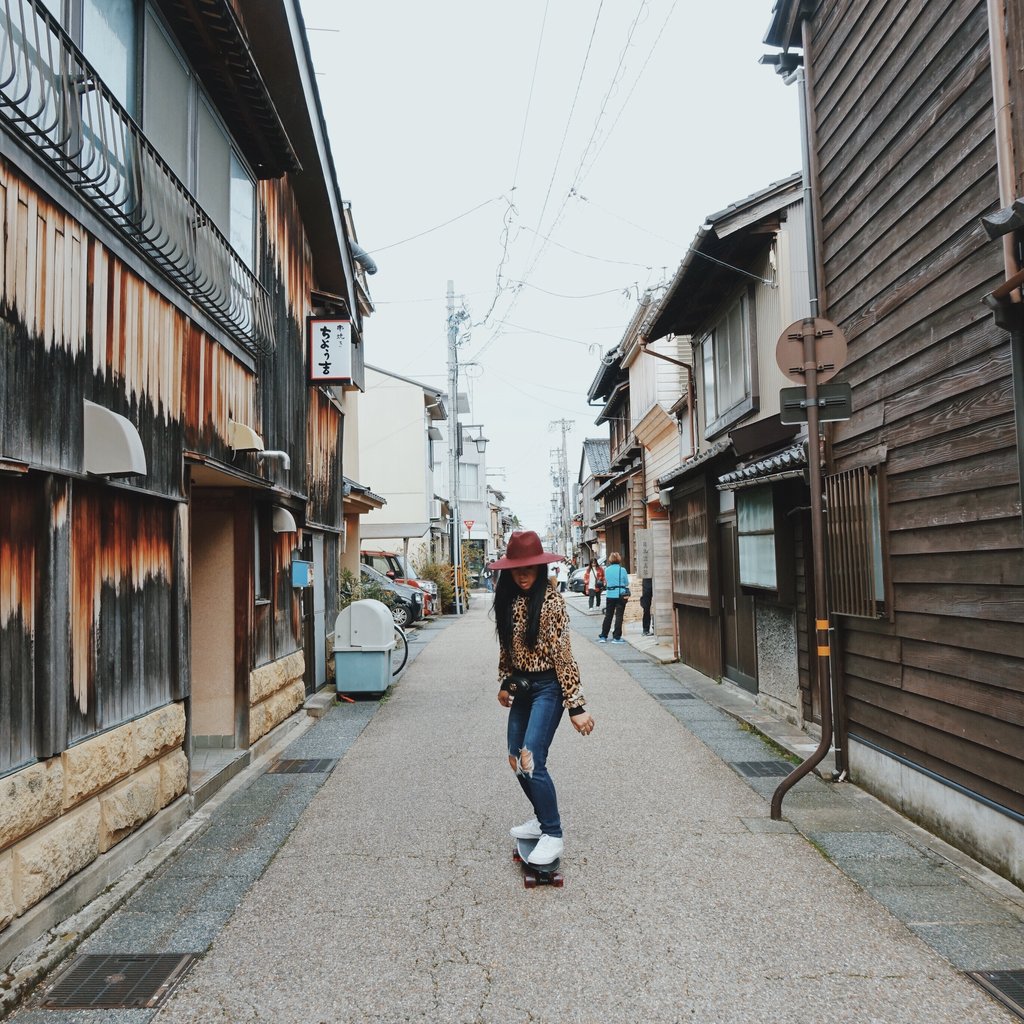 HOW TO GET THERE
By train
Tokyo and Kanazawa are directly connected by the JR Hokuriku Shinkansen. The one way ride takes 2.5 – 3 hours, costs around 14,000 yen and is fully covered by the Rail Pass and the Tokyo-Osaka Hokuriku Arch Pass. 
By bus
The one way trip between Tokyo and Kanazawa by bus takes about 7-8 hours and costs about 8000 yen. There are daytime and overnight buses. Discount bus operators, such as Willer Express offers one way fares from around 4500 yen. The Japan Bus Pass can be used for about 3000 yen. Online reservations can be made through either.
By air
Kanazawa's airport is located in Komatsu, a 40 minute bus ride (1130 yen) from central Kanazawa. Flight time is one hour. The regular one way fare from Tokyo to Kanazawa is about 25,000 yen.
WHERE TO STAY
HATCHi, https://www.thesharehotels.com/hatchi/?wovn=en. One of our favorite spots to stay during our Japan trip. We booked the private Japanese-style room called the Superior 3 on the 4th floor with a separate bathroom. Modern, clean, and minimal with Japanese touches.
WHERE TO GO
Higashi Chaya District
We stayed near the Higashi Chaya District with beautiful preserved chaya houses from the past. Chaya is a traditional place of feasts and entertainment, where geisha (traditional female Japanese entertainers) entertained and performed. When you enter the back streets, you will soon find a maze of continuous alleys with delightful discoveries like tiny restaurants and cute cafes (my favorite kind). Along with Kyoto's Gion and Kanazawa's Kazue-machi have been designated as Japan's cultural assets. There are no other chaya districts designated as Japan's cultural assets. Kanazawa City Tourism Association holds a geisha performance show  every Saturday here.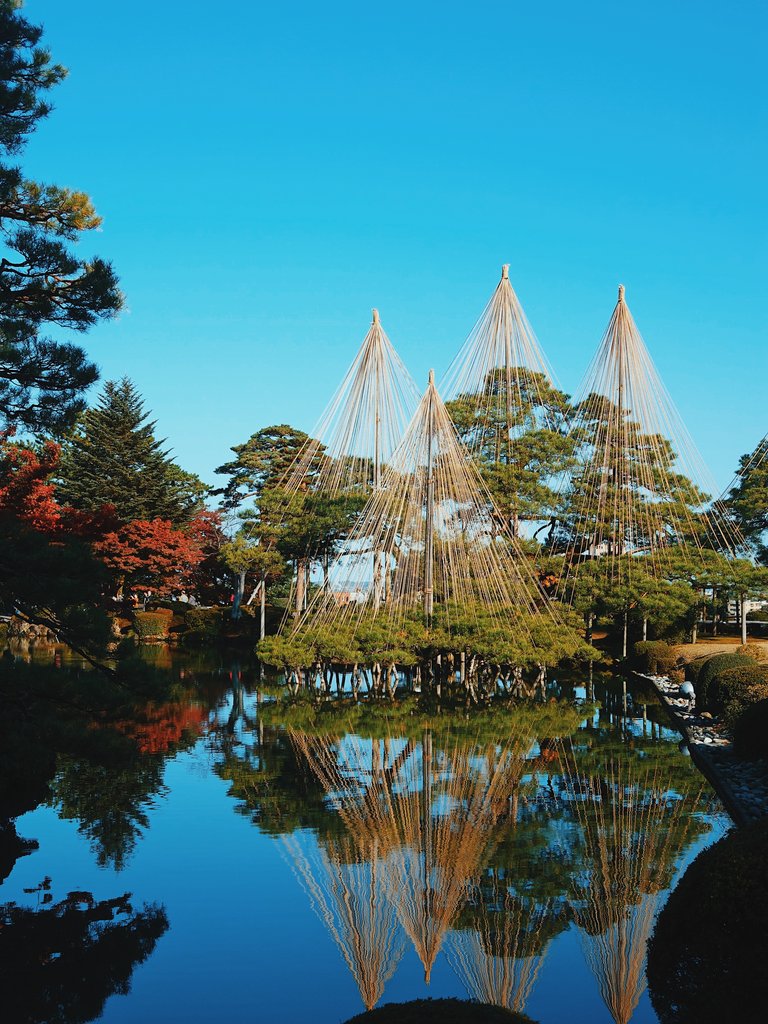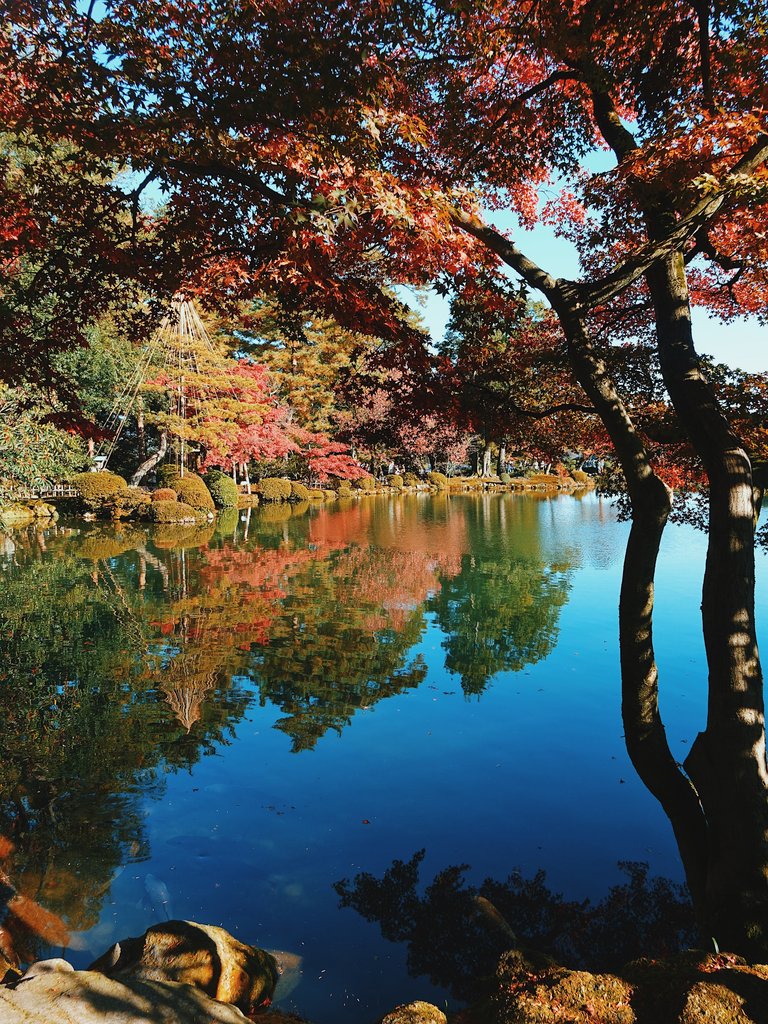 Kenrokuen Garden
Every time I pronounce the name of this garden, it reminds me of a Street Fighter arcade game. It is a beautiful garden located on the heights of the central part of Kanazawa and next to Kanazawa Castle. The Maeda family, who ruled the Kaga Clan (the present Ishikawa and Toyama areas) in feudal times, maintained the garden from generation to generation. It's regarded as one of the most beautiful feudal lords' gardens in Japan. 
Open

 

7 am to 6 pm ( 8 am to 5 pm from Oct. 16 to end of Feb.)

Closed

 

Open 365 days a year

Admission fee

 

Adult: 310 yen, person of 6 to 17 years old:100 yen, person of 65 years old or over: Free (ID required)

Address

 

Kenroku-machi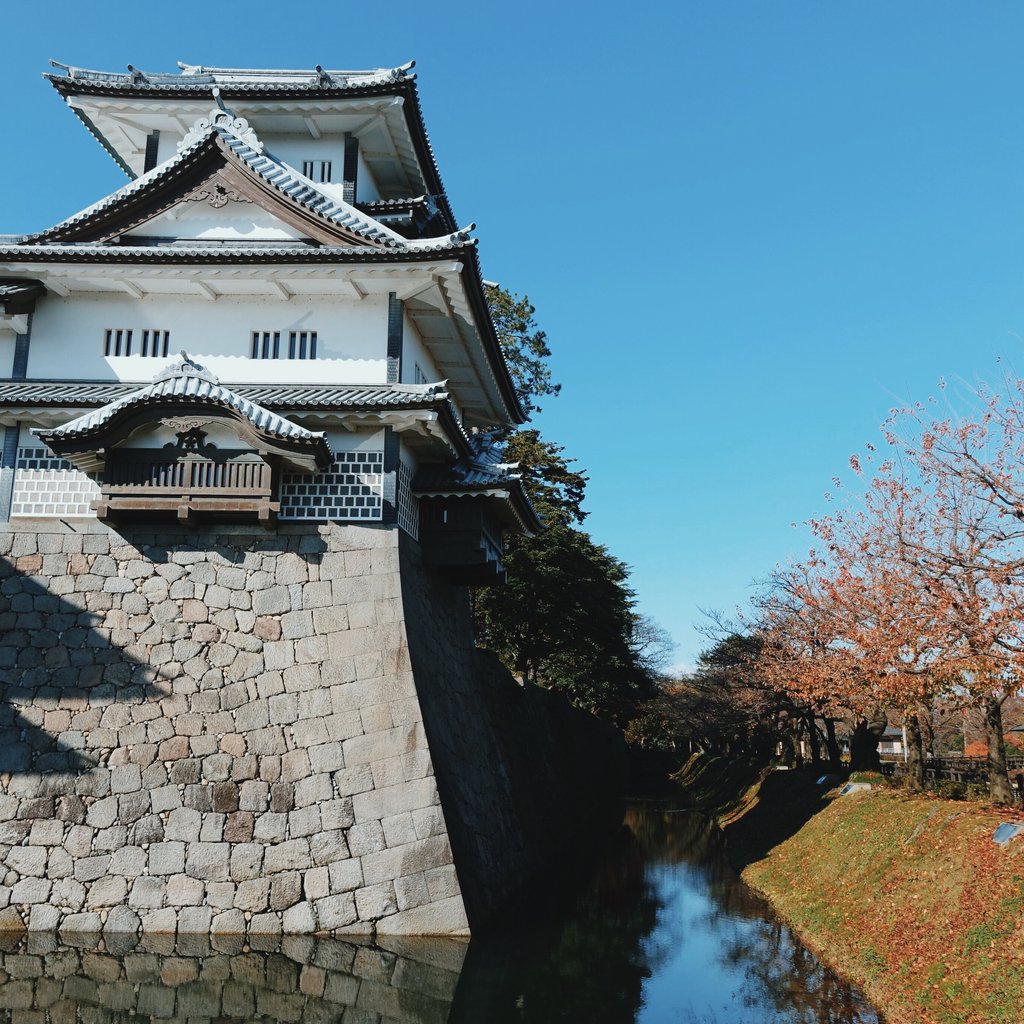 Castle Park
Beautiful gates, castle tower, and walking grounds. Worth to check out the stone walls and moat built more than 400 years ago.
Open

 

7 am to 6 pm ( 8 am to 5 pm from Oct. 16 to end of Feb.)

Closed

 

Open 365 days a year

Admission fee

 

Free

Address

 

Marunouchi

Contact

 

Tel. 076-234-3800, fax. 076-234-5292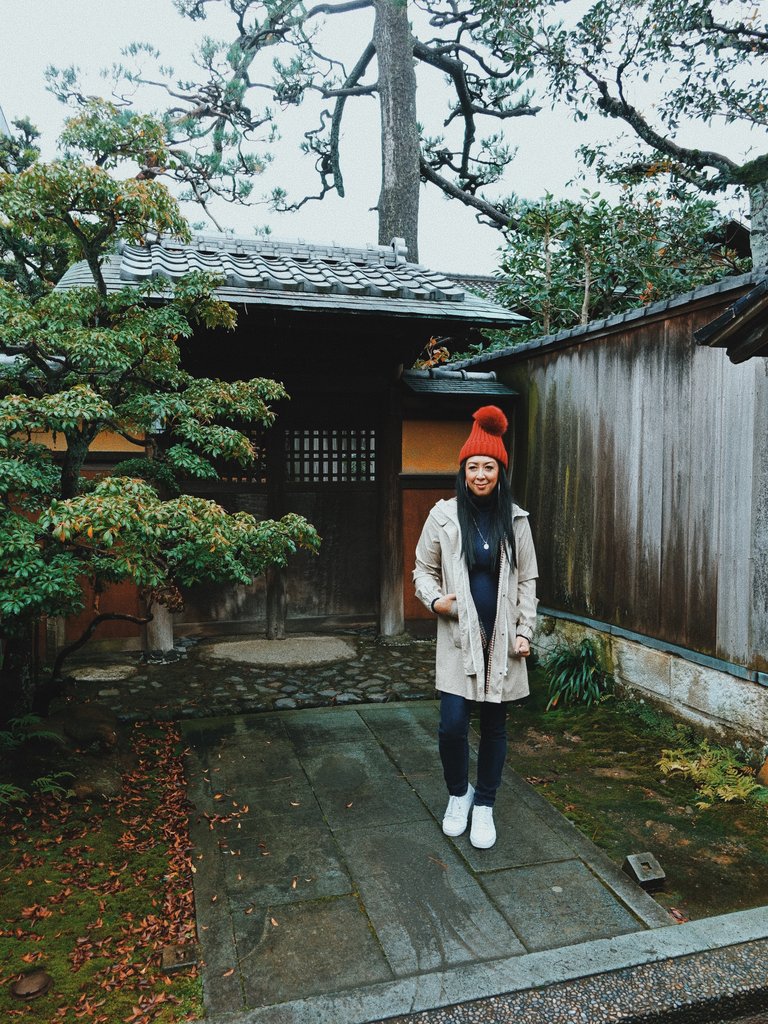 Naga-machi Buke Yashiki District 
Stroll around the former residences of the top- and middle-class samurais (members of a feudal powerful military class) lived. The old houses are modernized with wooden plated roofs and restored mud walls. In order to prevent damage to the mud walls during the spring thaw, straw mats called "komo" were used to protect the mud walls every year from early in December to middle of March. The Onosho canal, which flows around the area, is the oldest canal of Kanazawa.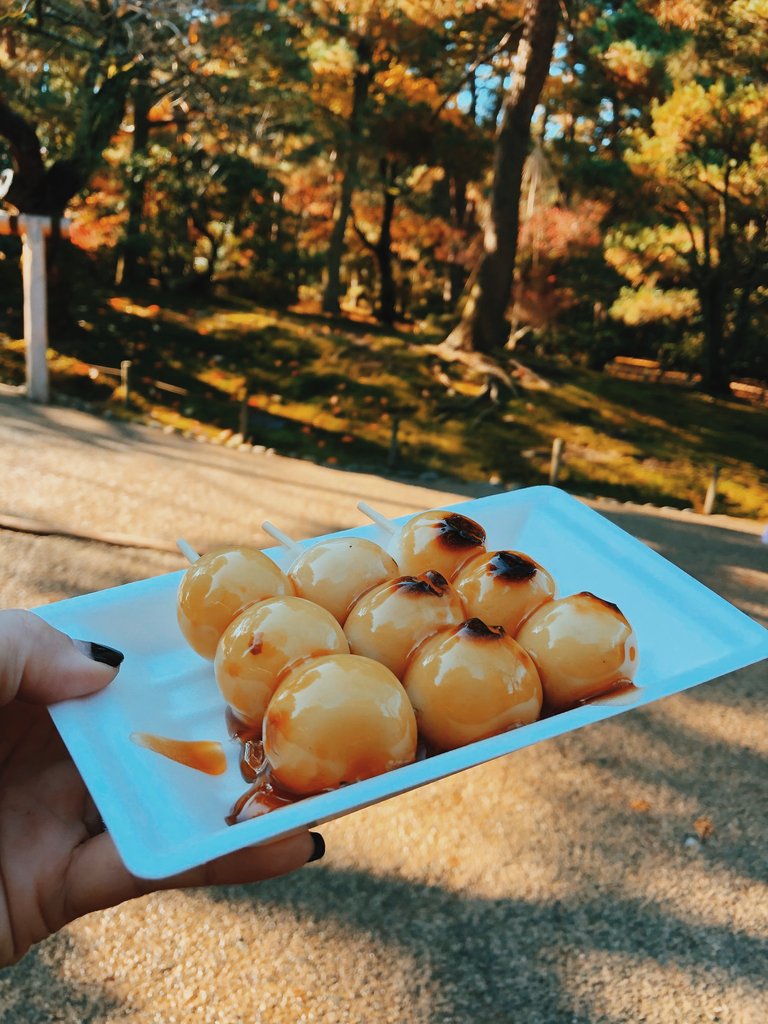 WHERE TO EAT
Hum & Go, Coffee inside our hotel, Hatchi, was the perfect spot to relax for a few minutes and discuss our itineraries. Try their lattes.
Kinjoro, http://www.kinjohro.co.jp/english/restaurant.html. This was our favorite meal of our trip. It was all about the ambiance and service. We had a set lunch for around $100 USD per person and it was worth every penny. Founded 100 years ago, it continues its tradition and formality which is firmly instilled from the garden right through the interior of the building. Reservations recommended.
Kenjotei, http://www.kenrokuen.jp. We accidentally discovered this sweets bar located next to Katsurazakaguchi toll booth in the Kenrokuen garden. They offer you great views of Kanazawajo castle from its wide, window seating area. Enjoy an excellent meal or a simple coffee break on the second floor, or just grab a dessert at their sweets bar on the first floor!
Maimon Sushi, https://www.maimon-susi.com/shop/kanazawaeki/. For fresh sushi, go to the Kanazawa Station and eat here. Easy-to-order and local fish only.
Nomoon Travel does not offer tours to Japan. However, with our experience, we can help you plan and book. Check out our travel consultation services here.
If you have questions or have been to Kanazawa, please comment below!