by Betty Nguyen
I get this question A LOT from my customers. When visiting Tulum, you might notice that the beach and the city center are quite far away from each other. The question is – is it better to stay right at the beach or in town? I've experienced both locations and I can break down the pro's and con's. Before booking your accommodations, read this article and consider my listed factors.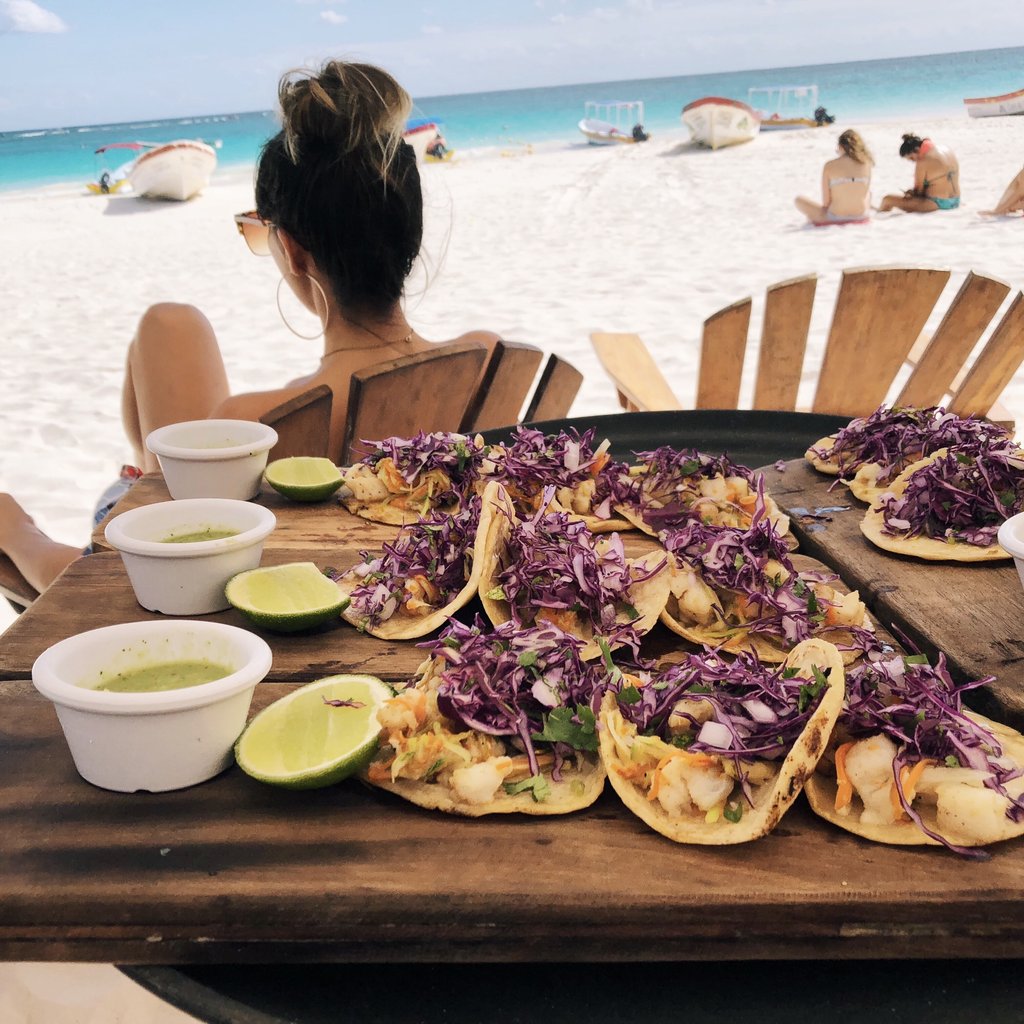 Beach or Beachfront
Pro's:
Obviously you're at the beach, it doesn't get better than that, right? You'll have easy access to waves, beach boho boutique shops, fabulous restaurants, and yoga retreats. Your hotel most likely will have a beach bar that can serve you beachside cocktails in your cabana or lounge chairs. You don't have to go far for anything and you can sunbathe all day.
Con's:
After sunbathing, you have dinner and go to bed. Because when the sun goes down, there's not much else going on. Unless there's a moonlight party or rave festival at Playa Project, partying options are limited on the beachside. Also, it's expensive here. If you don't want to take 20-30 min taxi to the city center, your dining and drinking options will be pricey.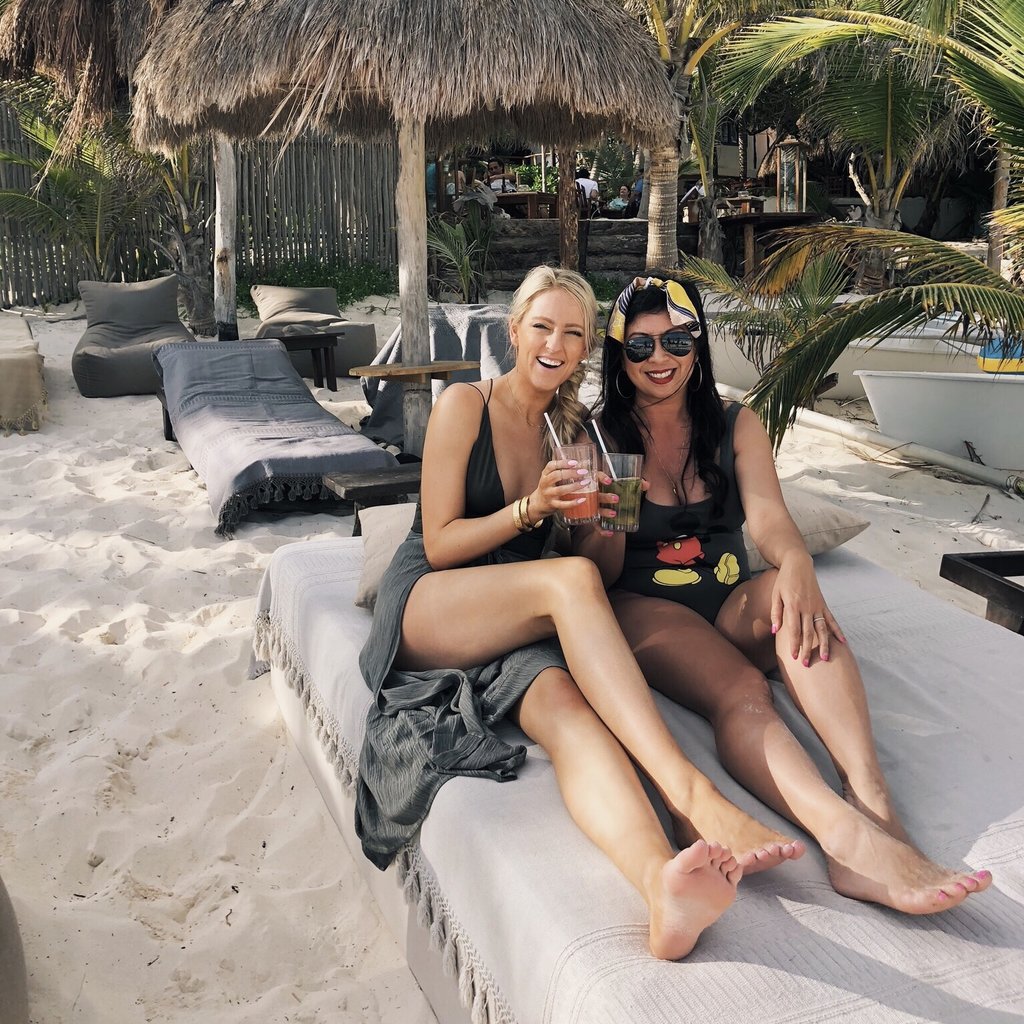 City Center
Pro's:
On the flip side, staying in the center, you have cheaper (and perhaps better) everything – lodging, dining, drinking, etc. The locals hang out in the city center, so you will experience more of the authentic vibes of Tulum. We highly recommend that you read our favorite Tulum bars here. We also have favorite tamales and ice cream spots, too. Plus you have easy access to supermarkets, liquor stores, and ATM's. And the ADO bus station is right here.
Con's:
We get it. You're not at the beach, and you came for the beach. However, it's a taxi ride away. We pay $5-7 USD one way taxi ride (negotiate, por favor) and they take us to our beach bars, and we spend 3-4 hours there before heading back to our city center where the night action is (for half the price).
Overall
Also, if I have 4 days, I sometimes break it up: 2 days at the beach, 2 days at the city center so I get both flavors. It's really up to your travel style and the main purpose of your holiday. Do you want to veg at the beach and have a private experience, or are you on a budget and want to socialize with the locals? Different vibes, different scenes. But Tulum has options for everyone.
Check out our Tulum tours here and if you want us to plan your dreamy Tulum trip, we offer concierge planning too. For boat or yacht charters in the Tulum area, visit our sister company, Tulum Yachts.
Watch our above video and Insta story for more inspo.