written by Betty Nguyen
We stayed one night in Yamanouchi (advisable over a day trip) to see the monkeys and bathe in the natural hot springs. I received many requests from my Japan Insta story about seeing the snow monkeys, so I am posting about this adventure.
Where Is It
Yamanouchi is a municipality in northern Nagano Prefecture with its main attraction being the monkey park who bathe in the park's hot springs. When we went in late November, there was no snow and somewhat warm, so we watched them play and eat instead.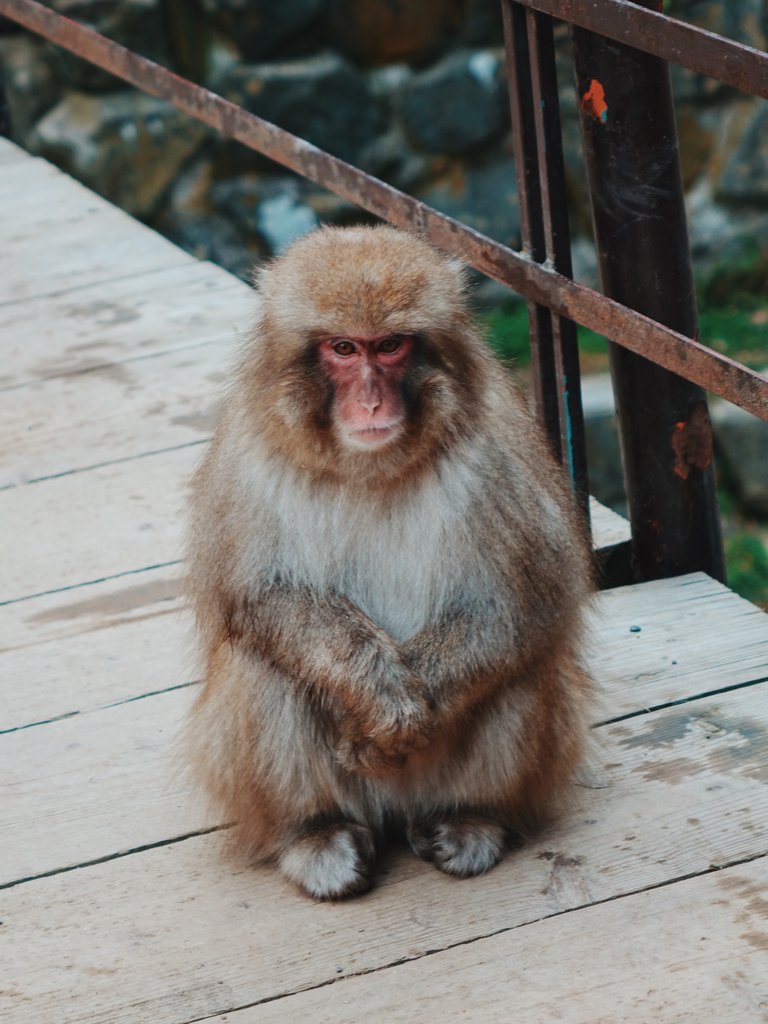 How to Get There
Yamanouchi town's Yudanaka Station is 45 minutes from Nagano on the Nagano-Dentetsu rail line; Nagano in turn is 95 minutes from Tokyo on the Asama bullet train. The train from Nagano to Yamanouchi is around ¥1210 one way; then you need to catch a bus or walk (our ryokan, a traditional-style Japanese accommodation, picked us up). The friendly and smiling staff at the Yudanaka Station can also help you on how to get to the monkey park. They will also explain that you can buy bus tickets from the window at the front of Yudanaka Station. 

By train from Nagano
Nagaden (Nagano Electric Railway) operates one to two trains per hour between Nagano (underground Nagaden Nagano Station, next to JR Nagano Station) and Yamanouchi (Yudanaka Station). About half of the trains are local (70 minutes, around ¥1160 one way, one transfer at Shinshu-Nakano Station along the way) and half are limited express (50 minutes, around ¥1260 one way, direct). Note that the trains are not covered by the Rail Pass. 
By express bus from Nagano
Nagaden operates express buses between Nagano (bus stop no. 3 at the East Exit of Nagano Station) and Shiga Kogen. There are four buses per day in summer and around ten buses per day in winter. They stop at the Snow Monkey Park bus stop (40 minutes, around ¥1400 one way) from where the monkey park can be reached.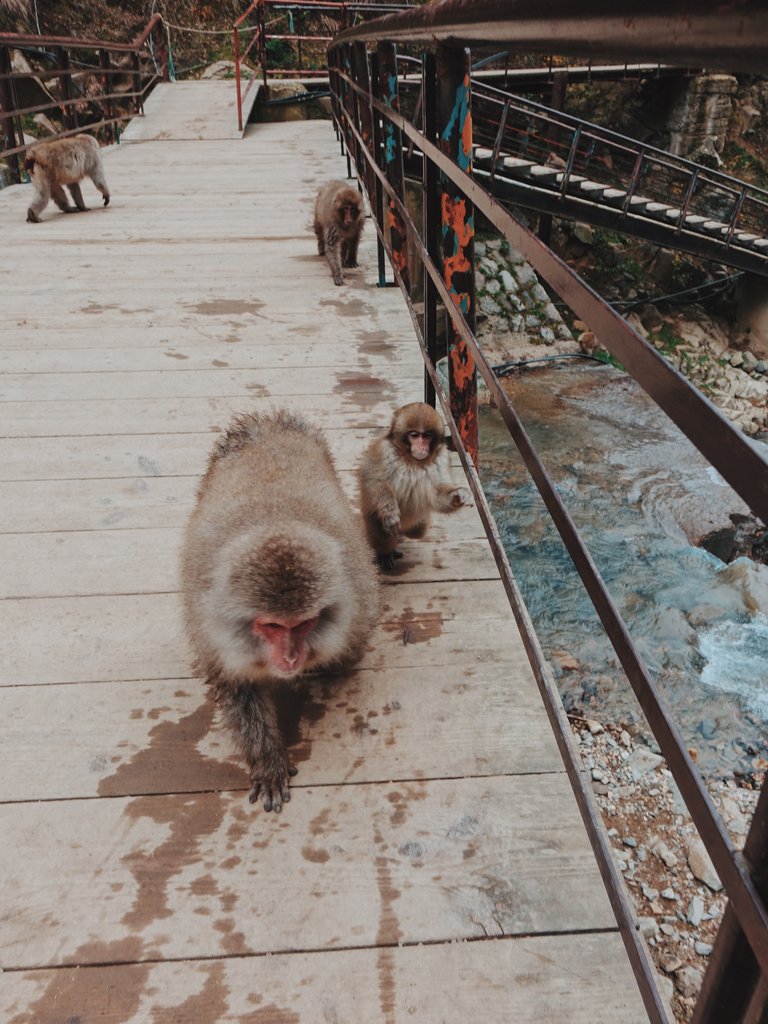 Snow Monkey Pass
A useful pass for visiting Yamanouchi is the "Snow Monkey Pass", a discount ticket that combines unlimited use of Nagaden trains and buses between Nagano and Yamanouchi with admission to the money park for around ¥3200. The pass is valid on one calendar day and covers all trains between Nagano and Yudanaka (including limited express trains), express buses between Nagano and the Snow Monkey Park bus stop and local buses between Yudanaka and Kanbayashi Onsen. It can be purchased at the Nagano Station.
The Park
The actual monkey park is approximately 1.6km (30 min walk) from where the buses and taxis drop you off. The walk is rather pleasant (especially with no snow) through the woods. If there is snow, you can rent some from your hotel or ryokan or at the gift shop at the base of the trail (for around ¥500), or bring your own.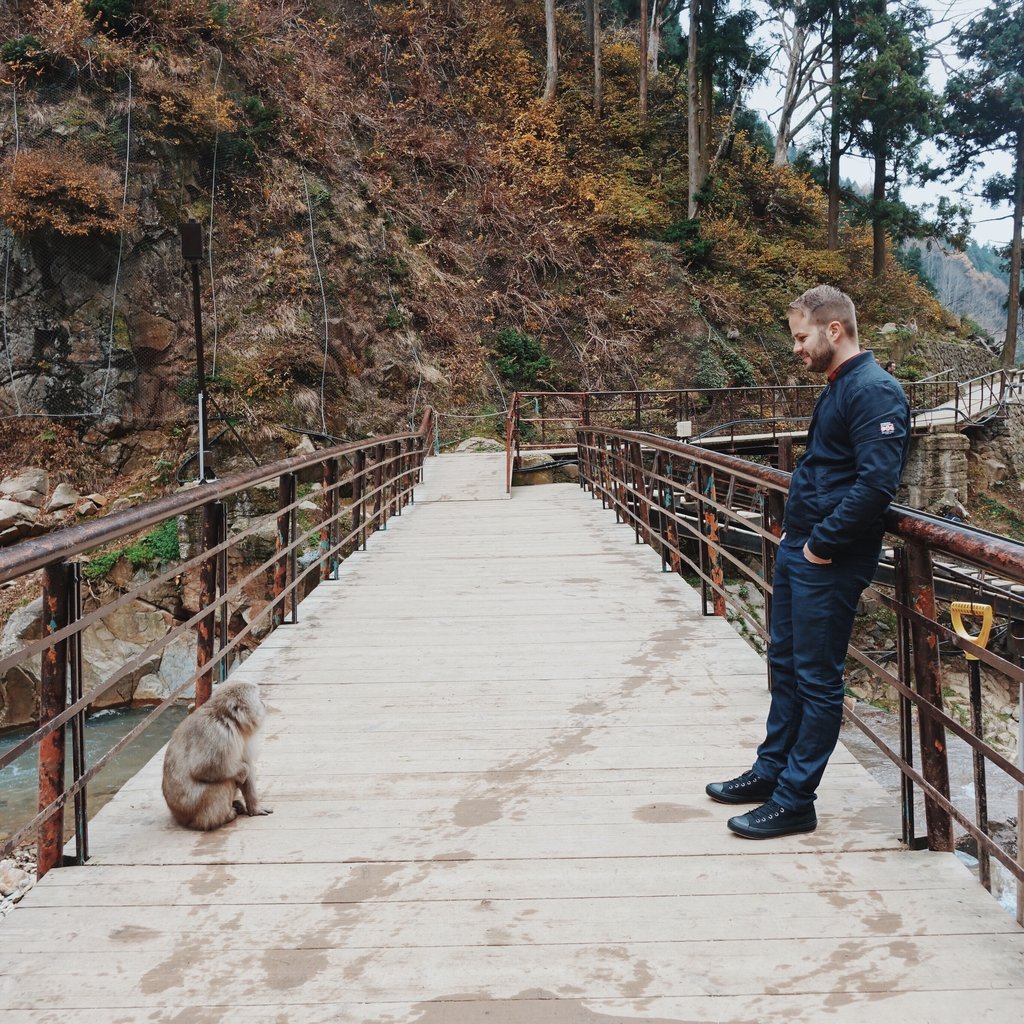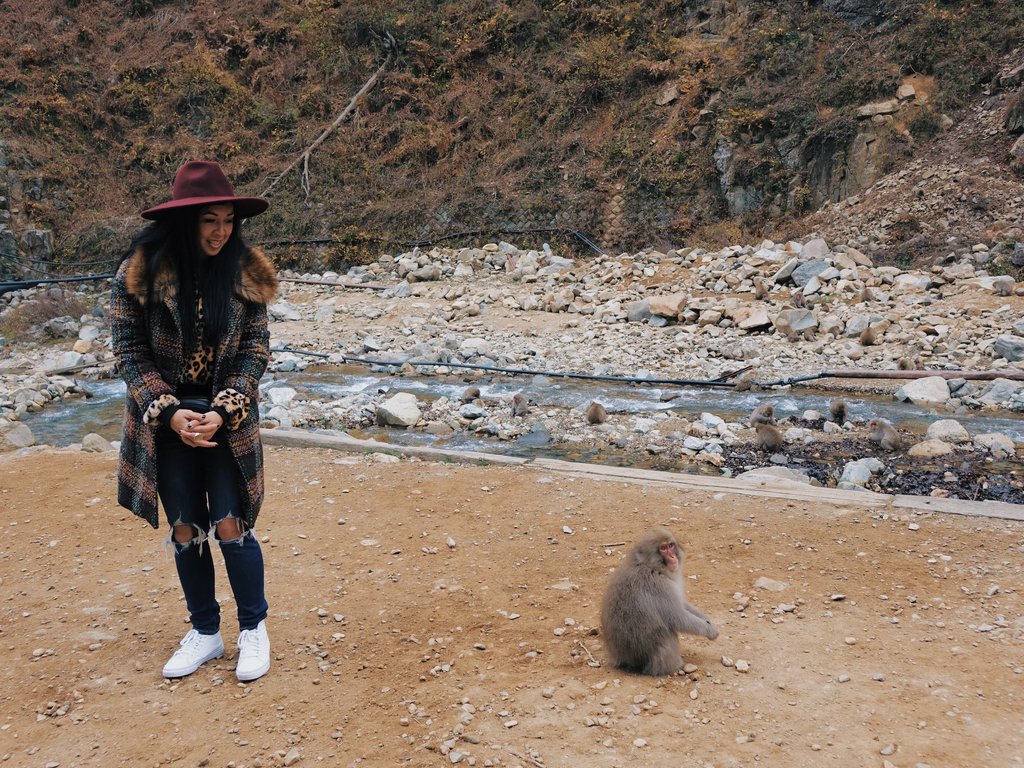 Where to Stay
For less stress and slow travel, we stayed one night at the Shimaya Ryokan. We called the owner to pick us up at the Yamanouchi station (5 min driving, 15 min walking) and he also drove us to the monkey park's trail. I recommend their best room which has a private bathroom and balcony, preferably on the 4th floor for privacy and better views (no elevator, good leg workout).
As a bonus, the ryokan is nearby to natural hot springs and public bath houses. Have the owner take you for a memorable and relaxing experience!
I hope you get to see the snow monkeys during your visit to Japan. It's definitely worth the trip if you are exploring the Nagano area.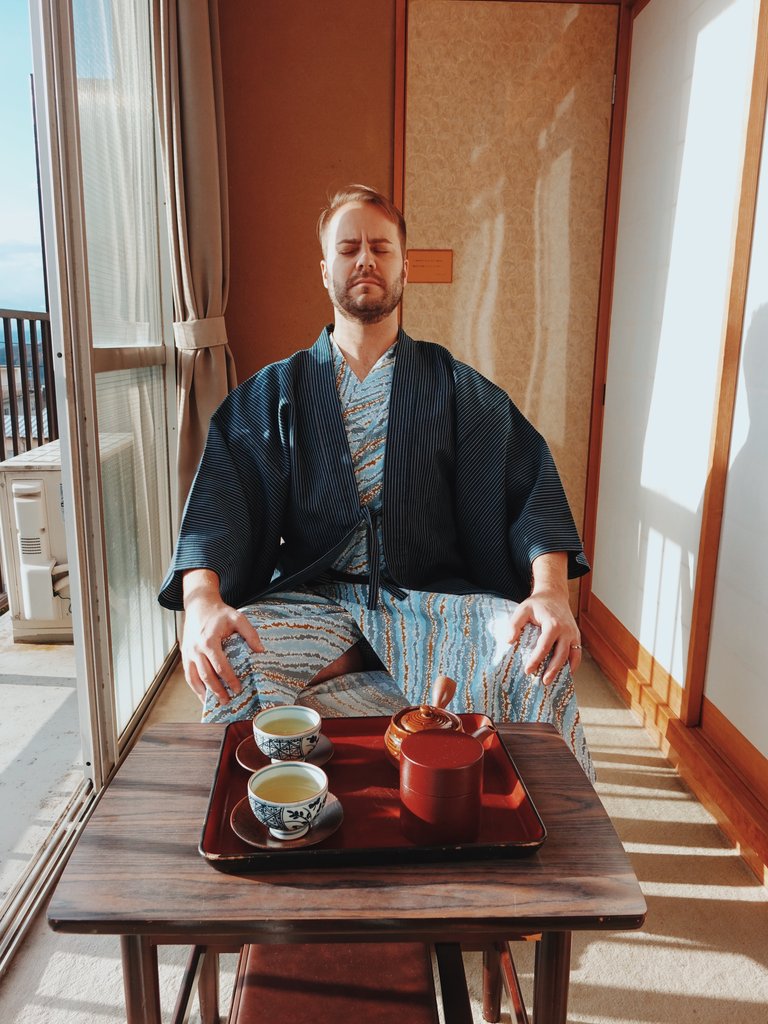 Although Nomoon Travel does not offer tours to Japan, we do offer travel consultation services. Let us do all the planning and booking for you here.
Feel free to comment below with questions!