by Betty Nguyen
The Nomoon team embarked on a 6 days and 5 nights road trip to see nearby National Parks in Nevada, Arizona, and Utah during the pandemic (after Labor Day weekend). We were rewarded with fewer crowds and lines with plenty of hotels and restaurant options. To prepare for a covid-friendly road trip, read our latest post here. For the most part, we estimate 80% of visitors wore masks at the national parks and restaurants. In Nevada and Arizona, residents are more lenient (there is indoor dining in Las Vegas, for example, and the hotel worker we encountered in Page, Arizona did not wear a mask). We felt safe and fine, even when we forgot our masks at public stops like view points. We were outside 90% of the time.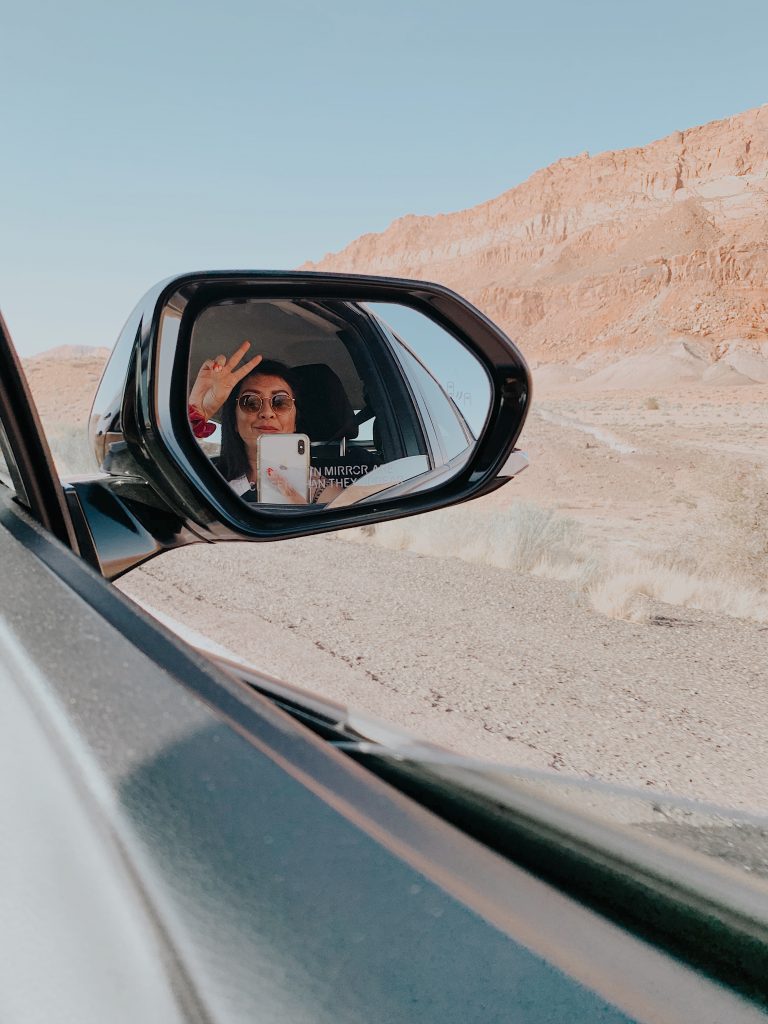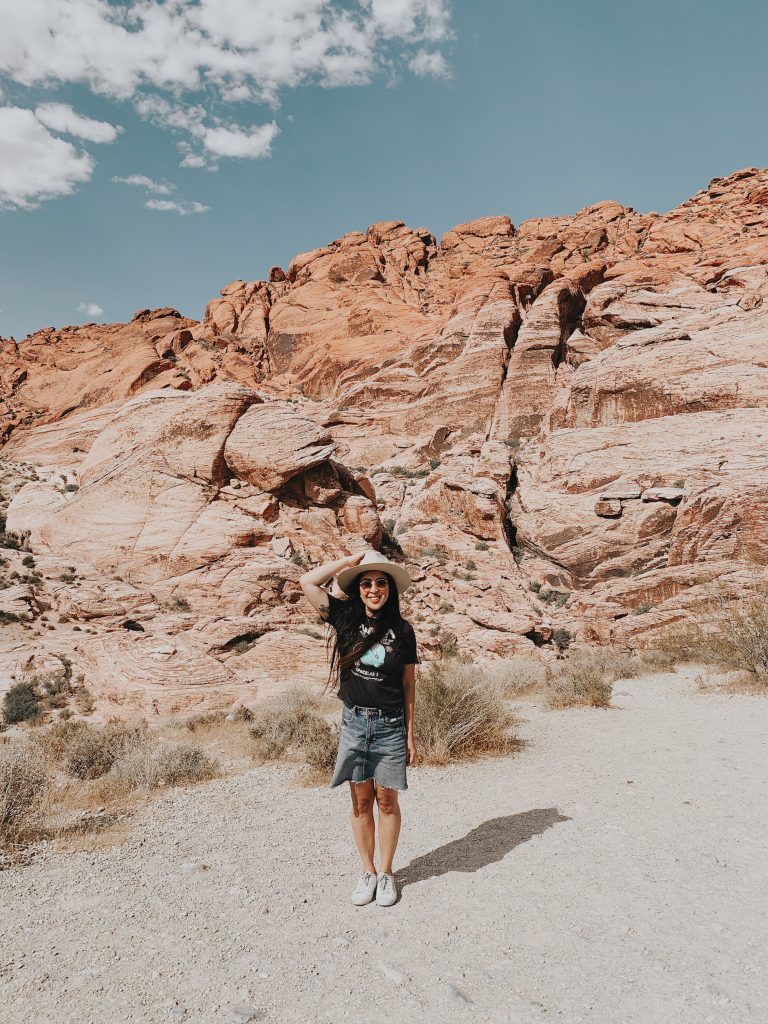 Here is our itinerary:
Day 1 – Drive to Vegas from Los Angeles (4-5 hours)
Drive Red Rock Canyon
Dinner and Overnight  in Vegas
Day 2 – Noon Drive to South Rim Grand Canyon (4 hour)
Relax at accommodation
Day 3 – Explore Grand Canyon
Drive 25 min to Grand Canyon National Park South Rim (visitor center)
Drive to Page (3 30 hr drive)
Day 4 – Visit Page or Antelope Valley, Horseshoe Bend
Horseshoe bend early in the morning (1-1.5 hrs). Then do the Upper Antelope Canyon (~1.5 hrs) and end with the Lower Antelope Canyon (1hr).
Drive to Zion (2H 18 min)
Overnight Zion
Day 5 – Drive to Zion (30 min)
Drive to Bryce National Park – 1.5 hours
Overnight Zion (2-hour drive)
Day 6 – Return to Los Angeles
Drive to Valley of Fire (2H 20 min)
Have lunch in Vegas and drive home (4-5 hours)
Here is the route map:
We started from Los Angeles and spent the night in Las Vegas. We did a day trip to Red Rock Canyon (25 minutes from Vegas) before heading back for dinner. The following day we drove to the South Rim Grand Canyon region, where we had an overnight stay there. We explored the Grand Canyon for a half day before driving to Page. We then rented paddle boards for Lake Powell and ventured onto the waters of lower Antelope Canyon. After paddleboarding, we drove straight to Springdale, Utah and spent the night there. Our business partner and host, Bryce Canyon Scenic Tours and Shuttle Service (thank you, Mabry), picked us up from our hotel and was our personal guide in Zion and Bryce for an entire day. Thanks to them, we avoided the pitfalls of long lines and mass tourism.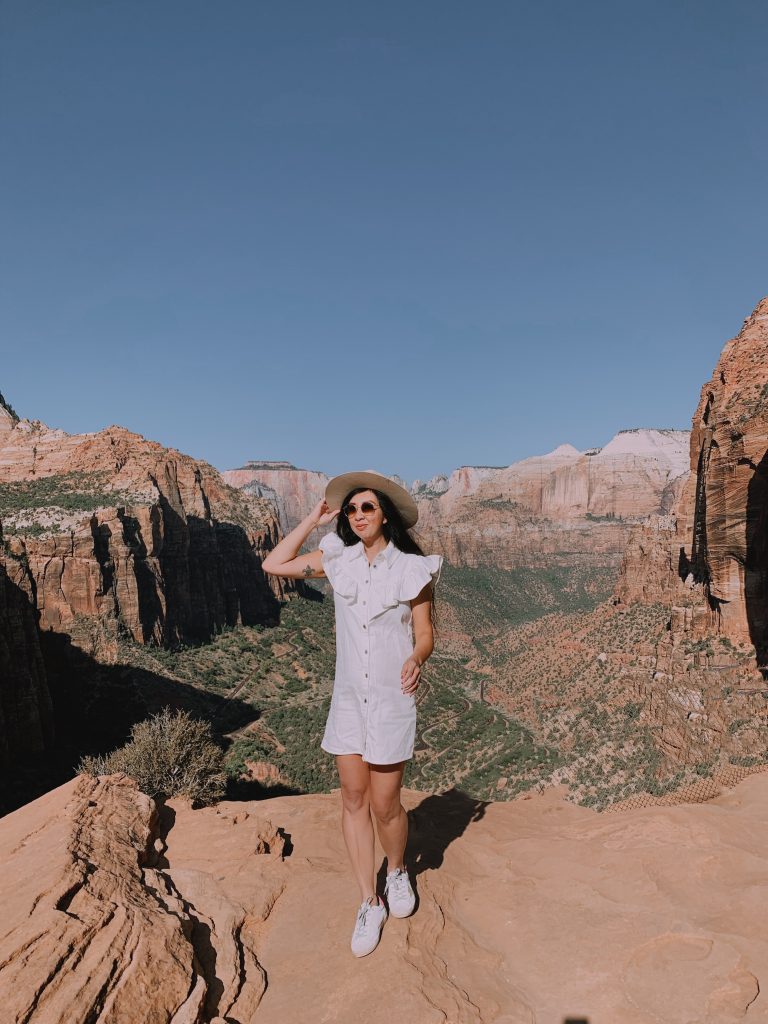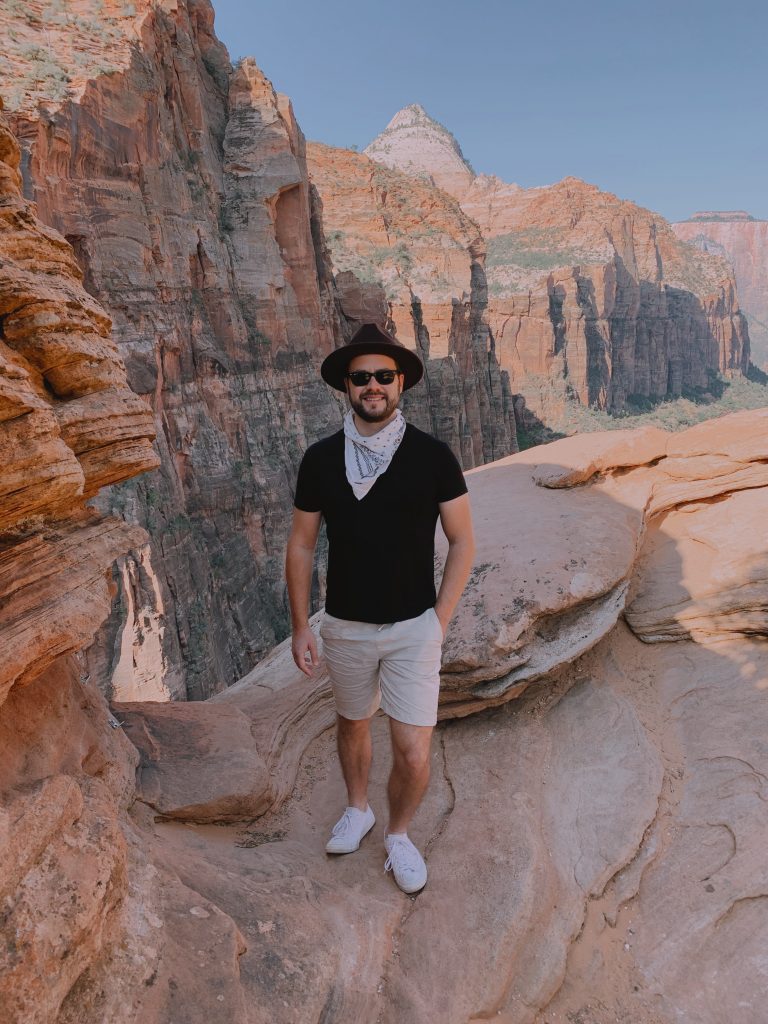 We didn't have time to visit the Valley of Fire (1.5 hours from Vegas) on our return from Zion, but if you do, we heard great things. Our road trip highlights are our car conversations, stopping by a Route 66 town (Williams), and knowing the people and culture of Utah. If we had more time, we would have included Death Valley National Park and Sequoia National Forest. America is beautiful and grand! ??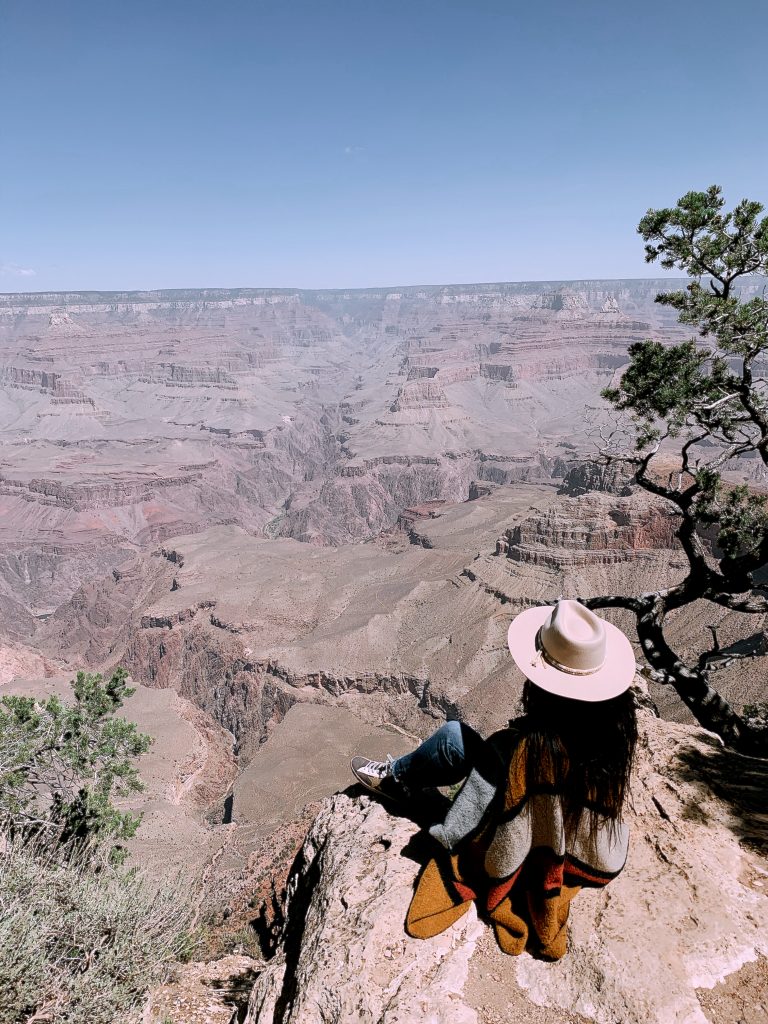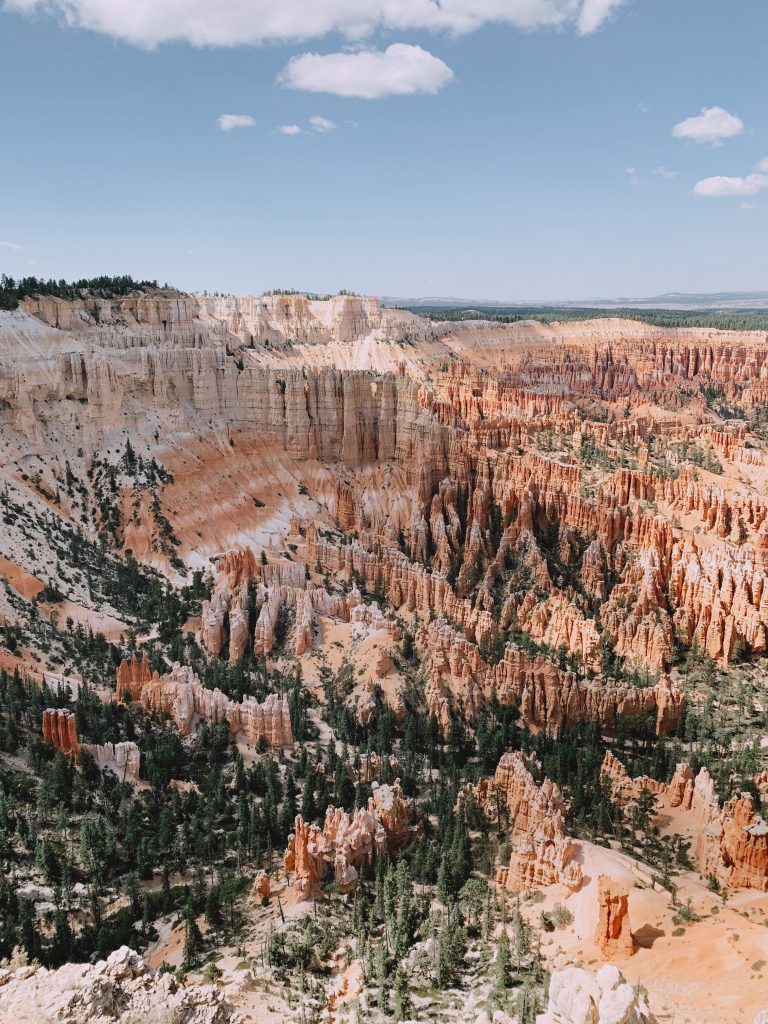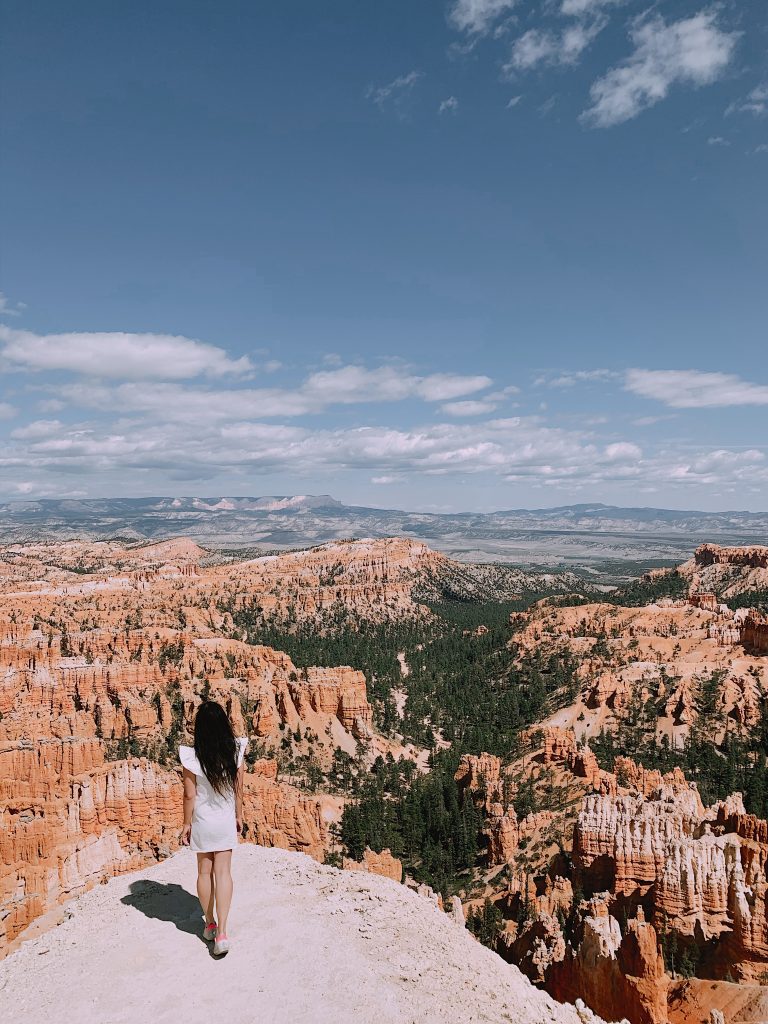 Here are some of our favorites of our trip:
NEVADA (LAS VEGAS)
Broken Yolk Cafe – delicious breakfast and brunch. Good coffee.
ARIZONA (FLAGSTAFF + GRAND CANYON)
Raptor Ranch (Flintstones Bedrock City) – fun stopover on your way to the Grand Canyon, south entrance
UTAH (ZION and BRYCE)
Feel Love Coffee in Springdale – Try their delicious pastries and that vegan soft serve.
We'll post more about our road trip adventures (e.g. Bedrock City, our unique accommodations experiences, etc.) If you'd like to use our planning and designing itinerary services, please contact us, and we're more than happy to help!
Happy and safe travels!