written by Betty Nguyen
One of the reasons why I stayed away from Prague for awhile is because I've seen numerous Insta photos of the famous Charles Bridge brimming to the rim of tourists and selfies. After running out of European side trip ideas from Munich, the husband and I decided to bite the bullet and took the Flixbus to Prague.
Thankfully we found the perfect hotel in a less-touristy location where we could enjoy the cafes, pubs, and bakeries. We did walk towards the Charles Bridge but found the Letna Park to be more chill with views and a beer garden. We saw people with packed lunches enjoying quality time up here, away from the masses below.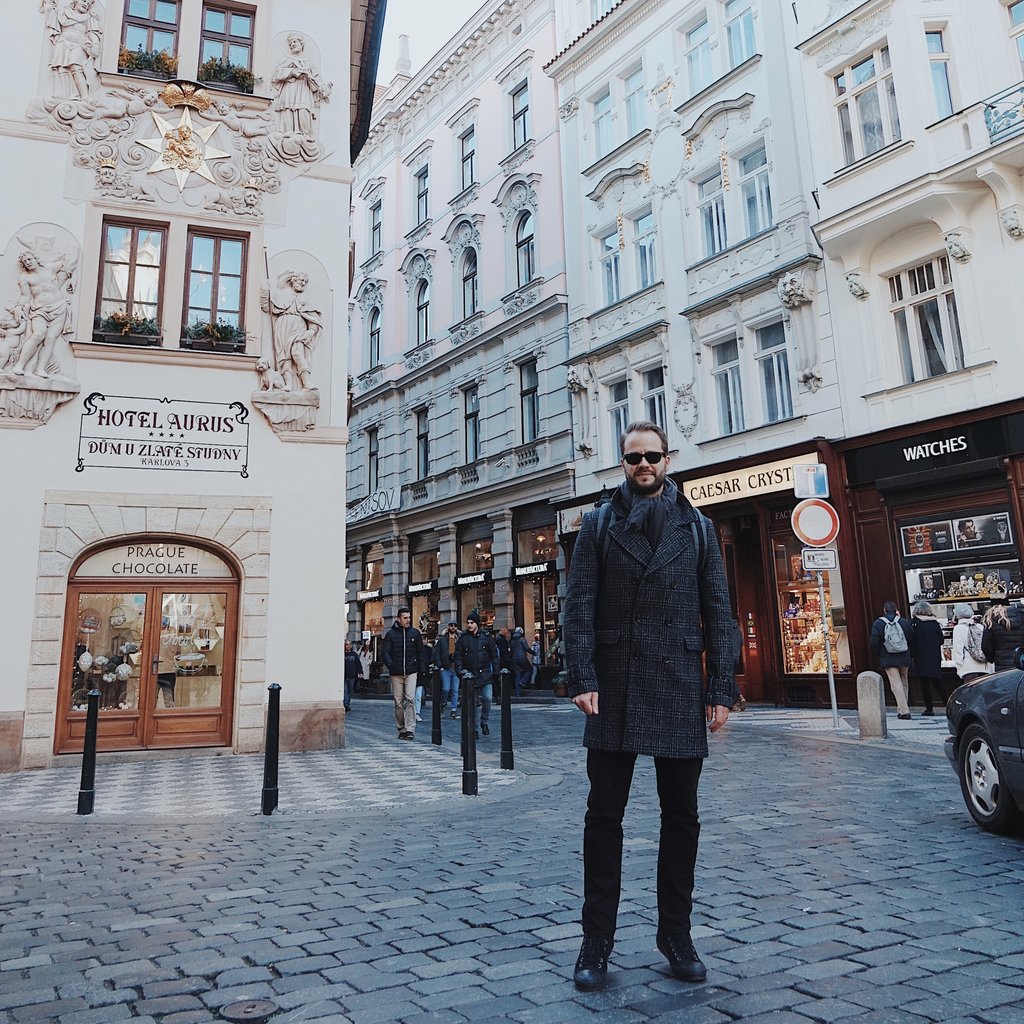 Also we like the idea of doing our own self-guided walking tour and found the below links to be helpful:
The most famous walking tour of Prague is the Royal Route aptly named after the former route of coronation processions. The walk connects the Powder Tower, Old Town Square, Charles Bridge, and Prague Castle. Here is a Google Map of the route that you can download onto your phone and take with you, even if you're offline (here's how).
Prague's tourism board offers a printable brochure with 3 self-guided walking tours, which you can download here. These walking tours are designed to steer you away from the touristy hot-spots and towards the lesser known sights and views of Prague. Thumbs-up to that.
This Little Quarter Walking tour takes you through a charming district adjacent to the Prague Castle (optional stop to the ongoing Christmas Market).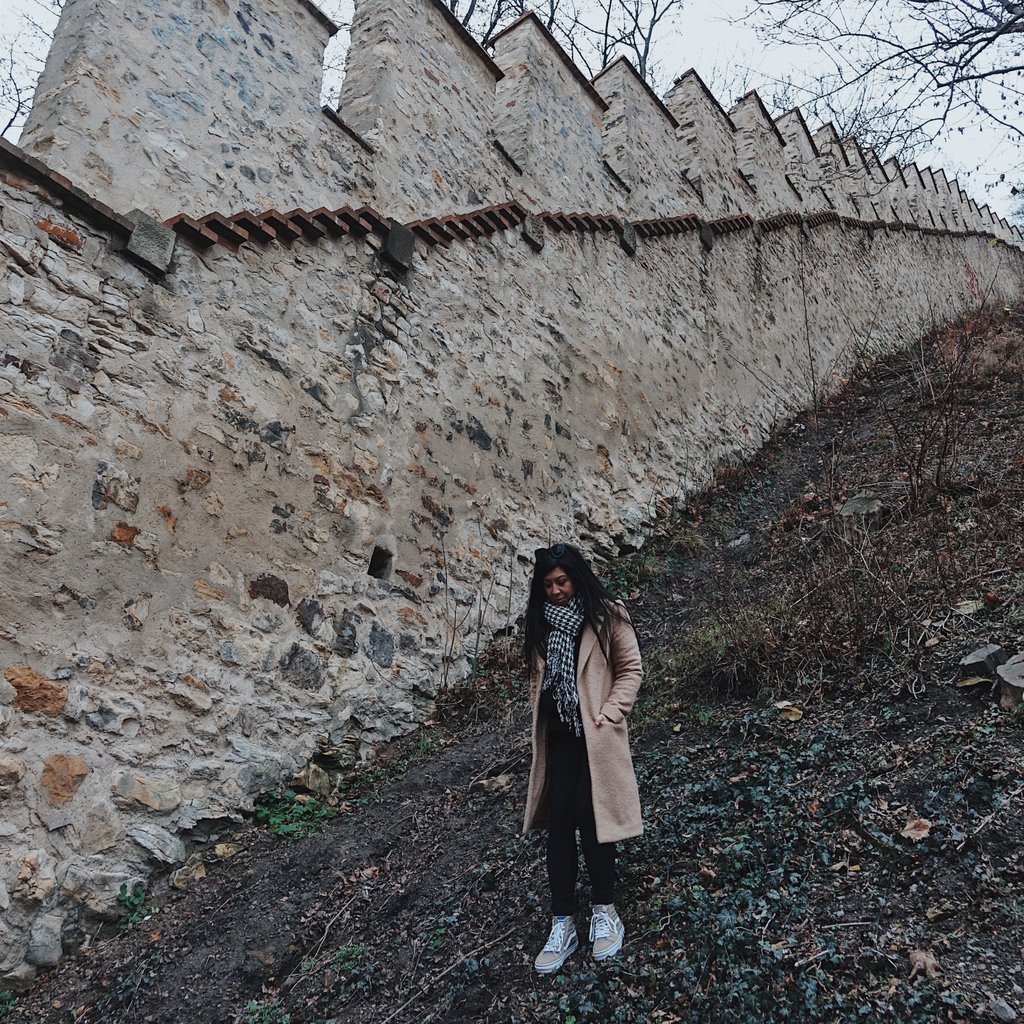 For activities, we recommend booking a Mozart opera experience with a 3-course meal in Boccaccio Hall in Old Town Prague. Check pricing & availability and you can relax and enjoy Prague's classical musical history.
Our favorites were pretty easy around the neighborhood we stayed in. See below:
WHERE TO STAY
Hunger Wall Residences, Plaská 615/8, 150 00 Praha 5 – Malá Strana, http://hunger-wall.prague-rentals.com/. Large and clean rooms with a tasty cafe downstairs. Our favorite pubs and restaurants are literally across the street.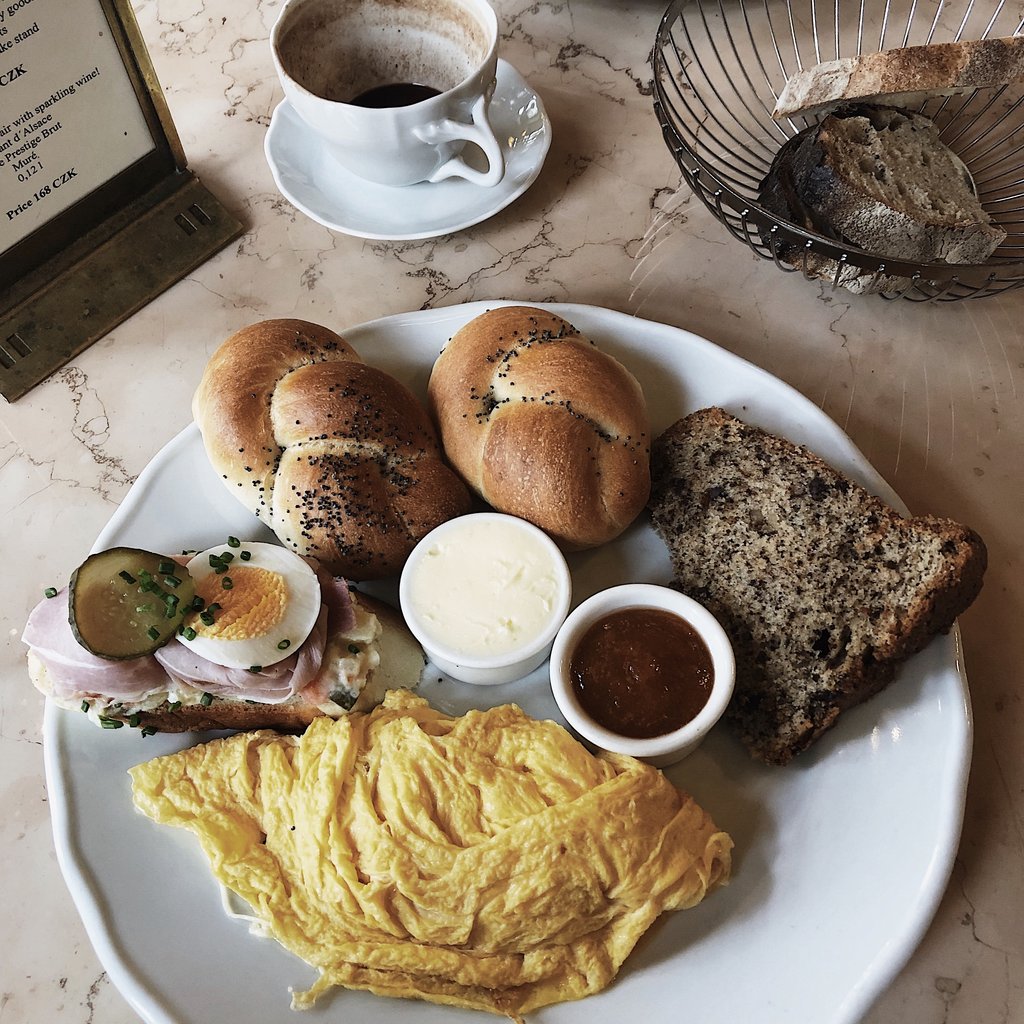 WHERE TO EAT + DRINK
Cafe Savoy, Vítězná 124/5, Malá Strana, 150 00 Praha-Smíchov, http://cafesavoy.ambi.cz/en/. All about the brunch life and the noble-esque ambiance.
Craft Beer Spot, Plaská 623/5, 150 00 Malá Strana, https://prague-beer-spot.business.site/. That beer life though. Their tap selection features 10 craft beer models in 10 different categories. They also have a dedicated bottle store containing over 100 Czech brews.
Cafe Lounge, Plaská 615/8, 150 00 Praha 5 – Malá Strana, http://www.cafe-lounge.cz/en/. Easy-going ambiance with delicious and memorable brioche breakfast sandwich and varietals of coffee. They serve lunch and dinner, too.
Artic Bakehouse, Újezd 11, 150 00 Malá Strana. Traditional Icelandic pastries. Everything here is good. Love the sourdough sandwiches and rum balls. Ideal snacks for the return trip home.
Czech Slovak Restaurant, Újezd 423/20, 118 00 Malá Strana, https://czechslovak.cz/. Traditional Czech food in a modern setting. A perfect place to have a 7 course bougie meal and service for 45 euros per person. Reservations recommended.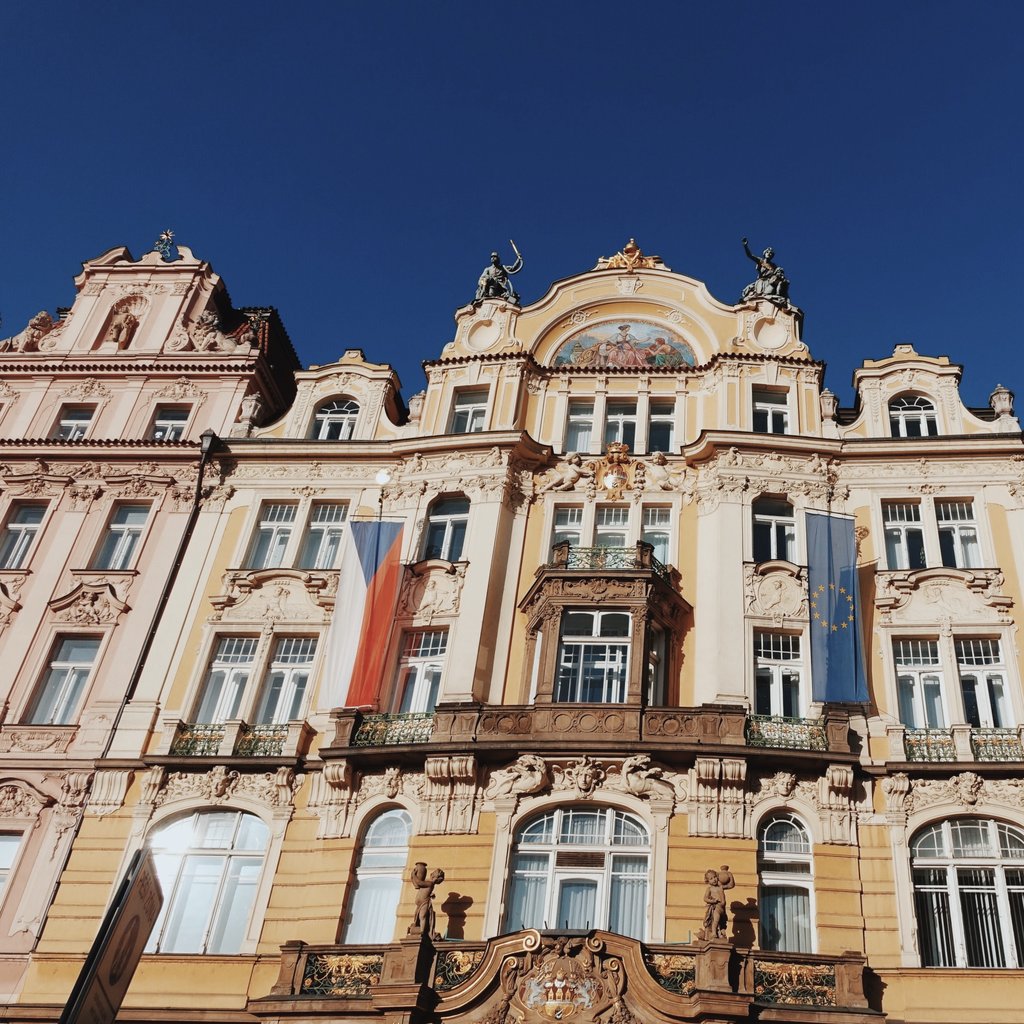 Have you been to Prague? Do you have any recommendations and suggestions to travel sustainably and avoid mass tourism? Please comment below.
 Contact us if you'd like for us to plan and design a group retreat or an incentive trip to Prague!