written by Betty Nguyen
Planning an unforgettable winter trip to northern Norway is possible with an open mind and some patience. Bear in mind, with limited light and frosty cold weather, your experiences will be different than in the summer time.
From Olso, you can book a direct flight to Tromsø. We also discovered a direct flight from Frankfurt. Tromsø is a great city base but we opted to spend a few nights elsewhere to mix it up.
Our general short week 5D/4N itinerary:
Day 1 – Relax and overnight Tromsø
Day 2 – Activity #1, overnight elsewhere
Day 3 – Activity #2, overnight elsewhere
Day 4 – Activity #3, overnight elsewhere
Day 5 – Activity #4, overnight Tromsø
You can plug in any activity (I listed options below) or see our all-inclusive package here for those who don't wish or have time to plan. I list one activity a day due to the limited light (3-4 hours) you will have.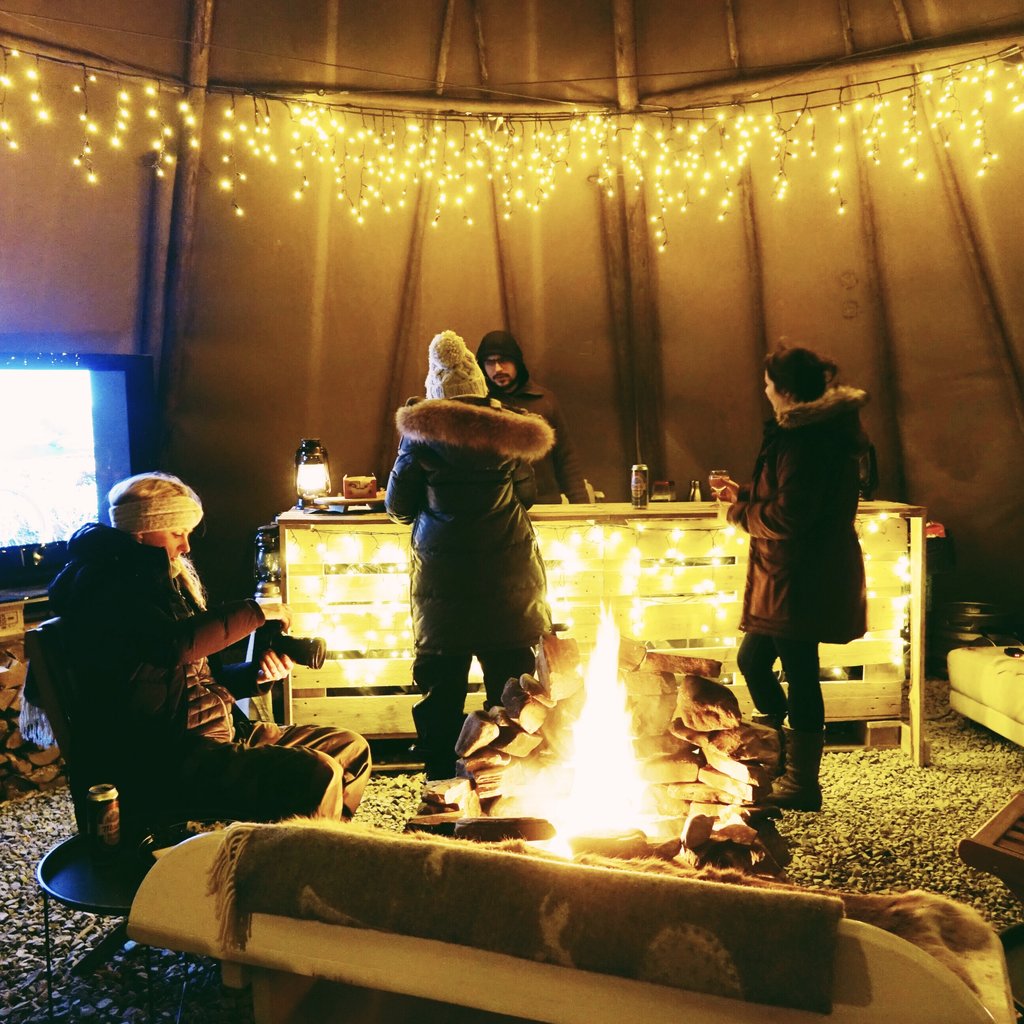 Reindeer Sledding
One of our memorable winter activities in Norway! A definite must-do. It is the oldest form of transport in the north and an ancient part of the Sami culture (the native Norwegians). It is a soft adventure, meaning you won't be sweating. This cultural adventure includes visiting a lavvu (herdsmen's tent) and having amazing views of the wild mountains during your sleigh ride.
Dog Sledding
We really loved this activity! Bonding with the energetic huskies and watching them run happily was a highlight. You'll learn how to manage a husky team and meet the puppies.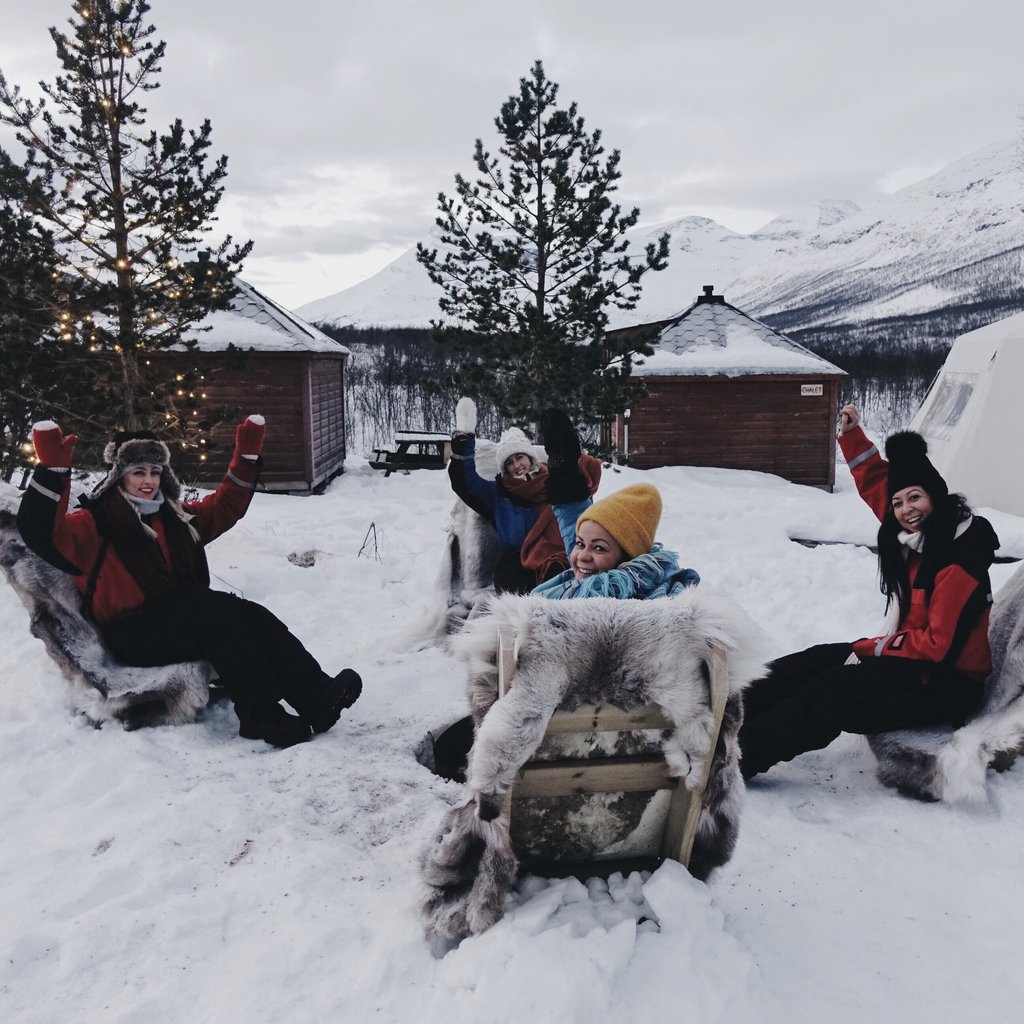 Winter Spa 
Relaxing in a saltwater hot tub on a vintage boat's deck was a unique spa experience. Afterward, we had the most delicious and healthy brunch spread (includes fresh scones and brownies) with coffee and tea. You can see our tour here.
Who doesn't want to see Northern Lights with a roaring camp fire and inside a cozy tent (with heaters and fluffy blankets)? We did it and we loved every second of it. See more details here.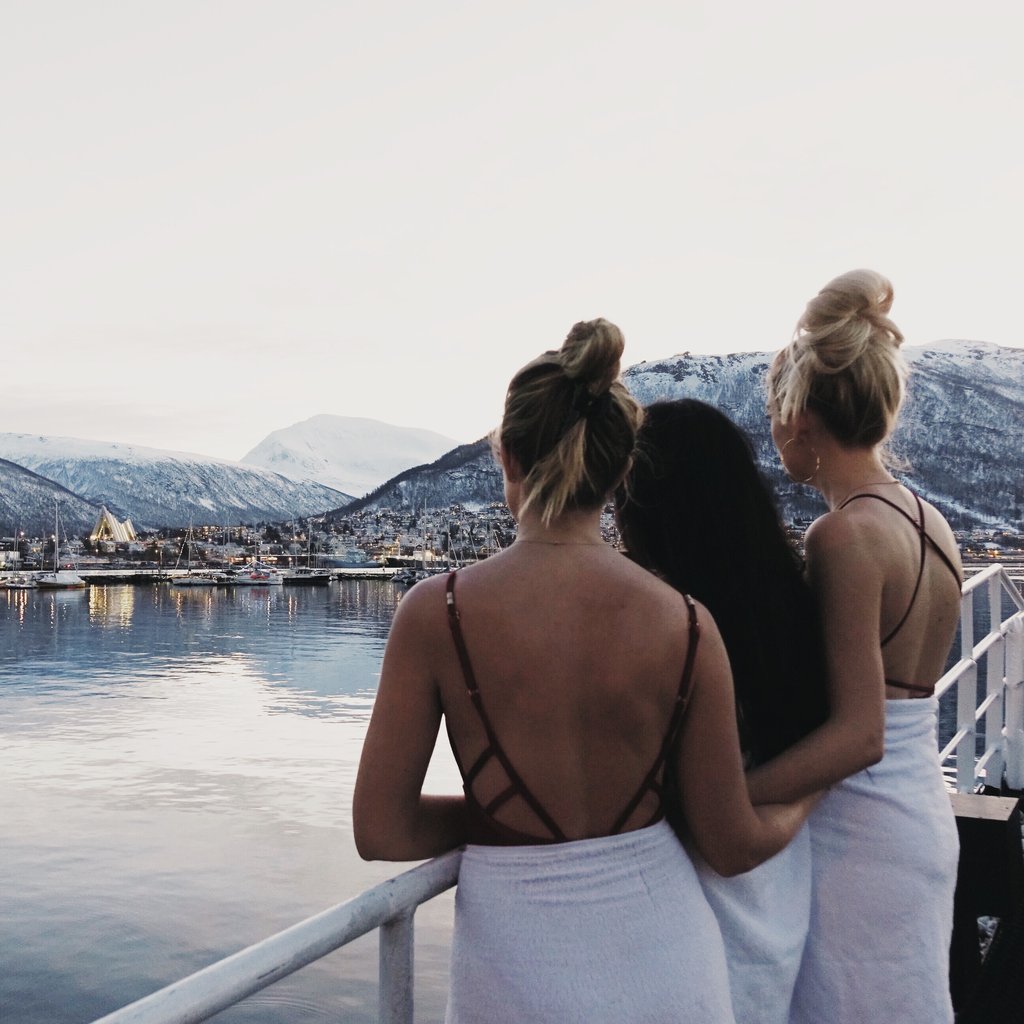 Whale Watching
Winter is also the ideal time to watch the migration of the whales and orcas. We went on a whale safari and saw humpbacks and killer whales — such a beautiful experience to see them in-person! We also offer a combo of glamping and whale safari experiences here.
Snowmobile Safari
 You don't need experience to drive a snowmobile — just your driver license. If you feel the need for speed with great views of the mountains and landscapes, I suggest this activity. 
Northern Lights Chasing
Spend the night chasing the lights, nature's most spectacular show! There is no guarantee to see them, but the likelihood is good, especially in the prime winter months and as long as the weather allows it. Get a knowledgable guide who can calculate the best spots for the night and show you how to use your camera to capture the Aurora. Read our post here about Northern Lights.
Ice Hotel
Why not stay at a ice hotel? It may sound cold, but warm and thick sleeping bags will keep you cozy, along with cocktails and gourmet arctic meals, made of local ingredients. The unique ice sculptures and ice lobby and bar will make your overnight stay very memorable (and romantic).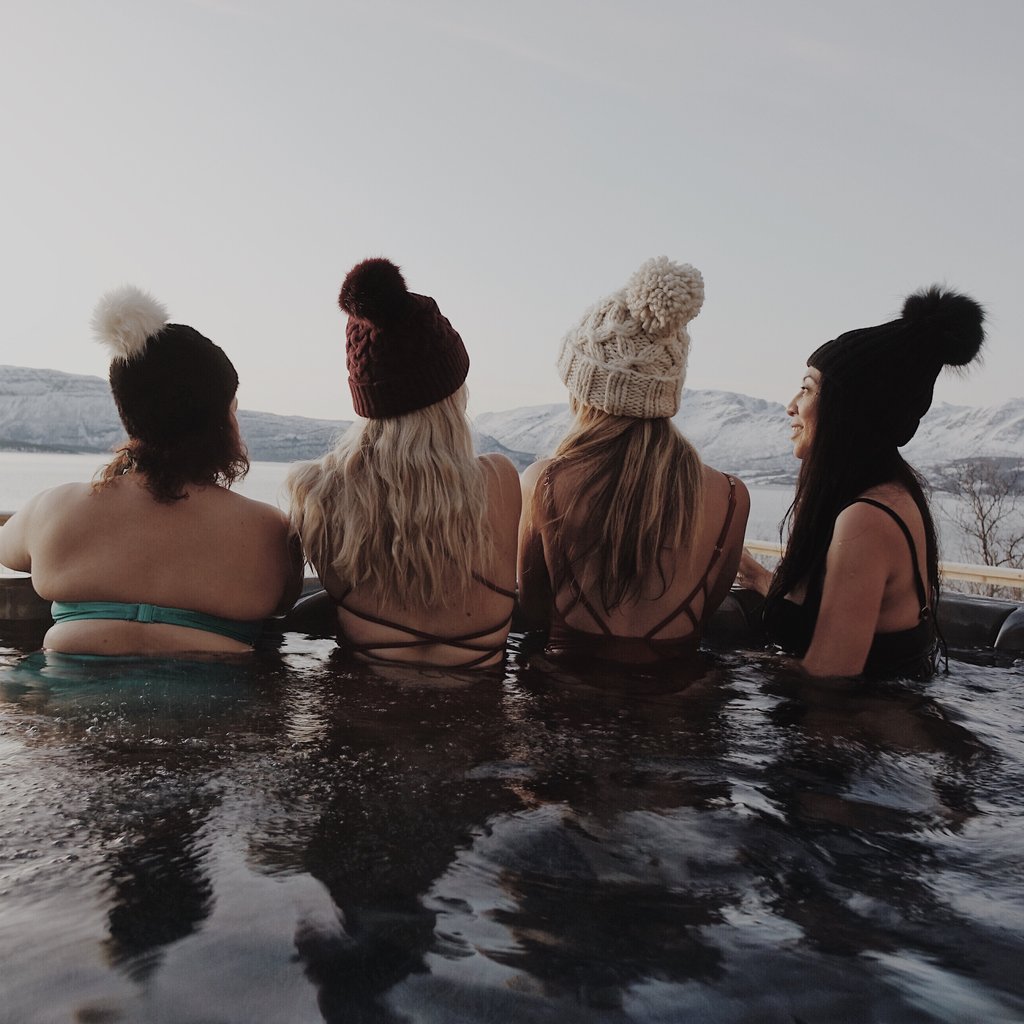 What to Pack
It is very important to dress warmly and bring layers. I recommend a good arctic heavy coat, wool or fleece sweaters, wool socks, beanie, a wool scarf, and thermals. And yes, you can pack all of this in one carry-on and look somewhat fashionable. See my Instagram and watch my Insta Highlight for inspiration.
Do you have questions or would like to visit Norway in the winter time? Drop us a line or browse our tours.