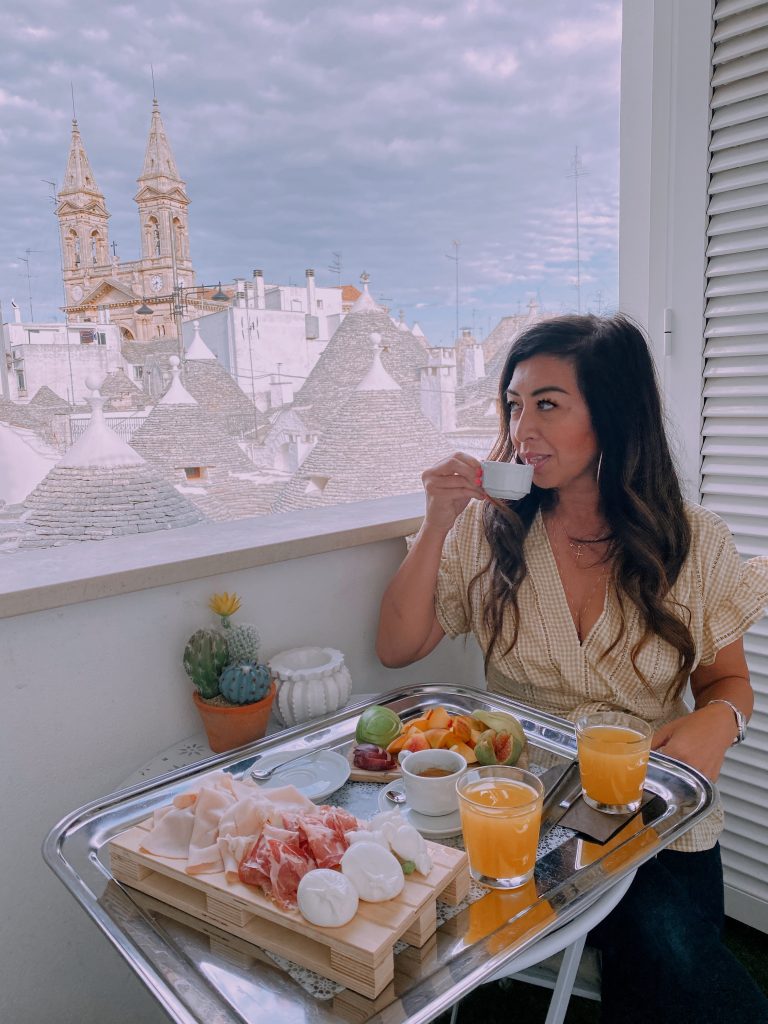 Oh, Puglia! How we love Puglia! After our first visit to Puglia, we decided to do a revisit. We invited our ambassador, Connie, to join us on the trip and introduced her to the wonderful Southern tip of the boot. After five glorious days, we decided this itinerary was ideal for first-timers, visiting the region.
Day One: Bari Airport + Drive to Alberobello
We recommend renting a car or private transfer from the Bari Airport to Alberobello (1 hour drive). Check into your trulli accommodation before your guided tour, consisting of a trulli walk, mozzarella, and wine. Visit a local cheese factory with a hands-on mozzarella making demonstration and a farm to taste mozzarella, ricotta, mature cheeses, capocollo from Martina Franca together with typical bakery products, such as "focaccia and bread", and dessert. And we won't forget the regional wines, too.
Late lunch: Recommend the Paninoteca Pane e Mozza for lunch. They have the best espresso and sandwiches in town.
Early Dinner: Drove to Polignano a Mare to dine at Grotta Palazzese 
Overnight in Alberobello in a trulli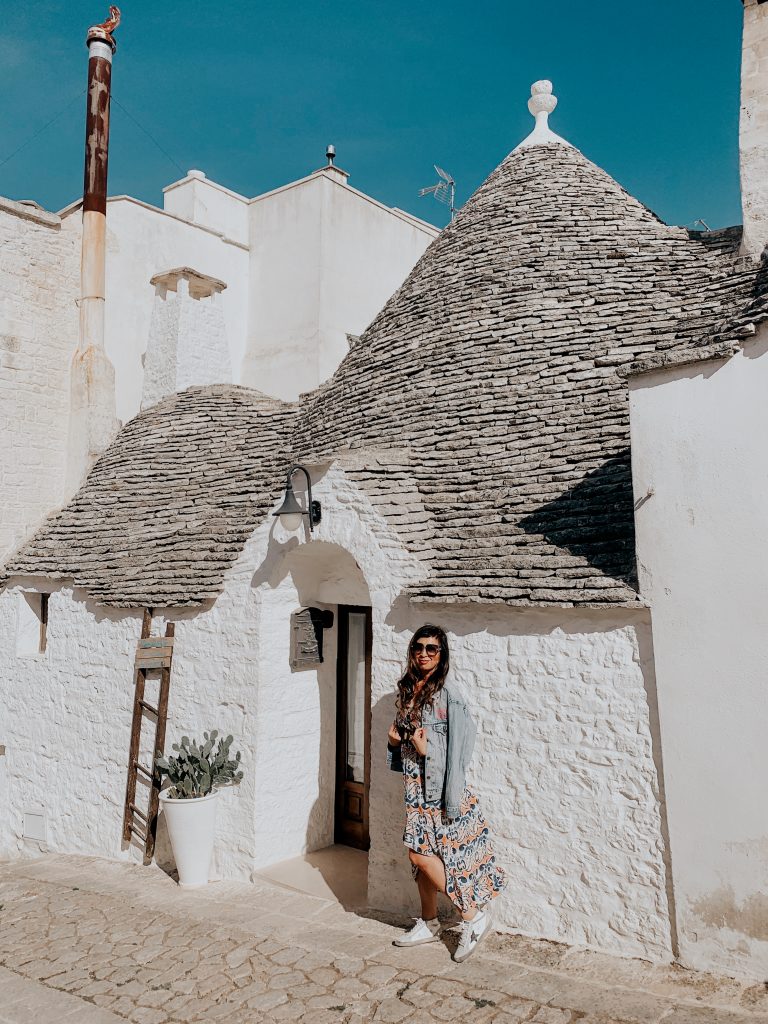 Day Two: Drive to Ostuni + Olive Oil and Winery Tastings
Guided tour of olive oil and winery tastings – visit the stunning Ostuni, the "White City", a labyrinth of narrow backstreets, little passages, and experience one of Puglia's treasures: olive oil! Meet a local producer at a Masseria and enjoy some olive oil samplings. Then, enjoy an Apulian picnic and wine tasting in an olive grove.
Overnight at Masseria in Ostuni
Day Three: Relax at the Masseria in Ostuni
Enjoy the pool, have lunch and dinner at their onsite restaurant, breathe in the fresh air.
Overnight at Masseria in Ostuni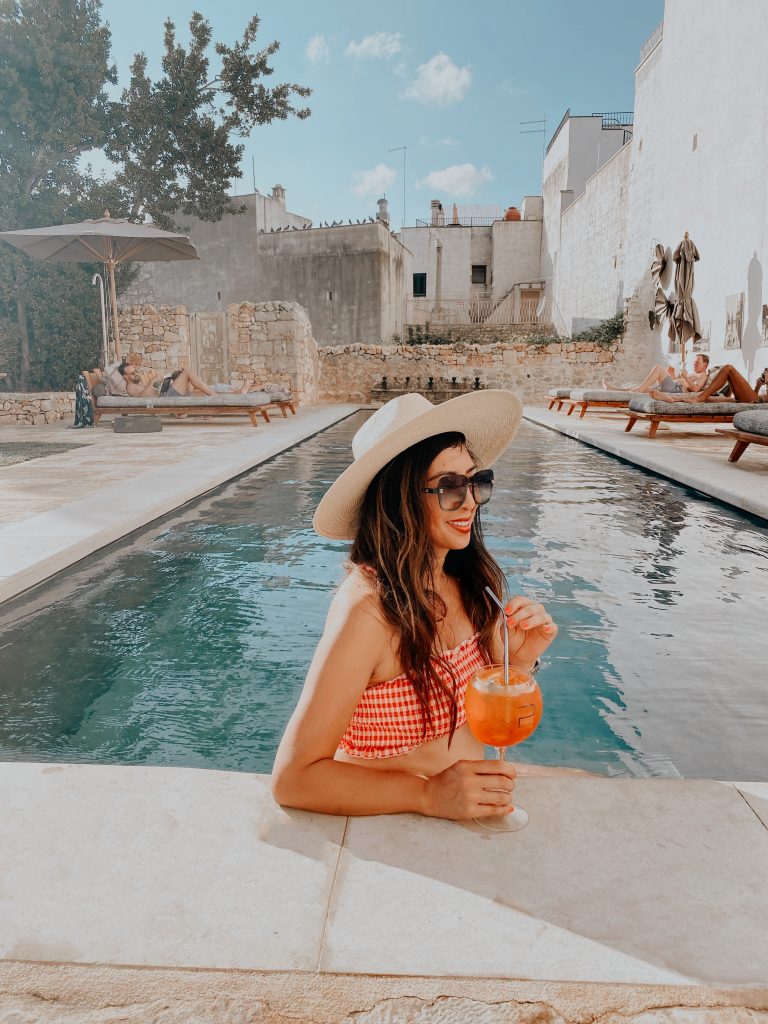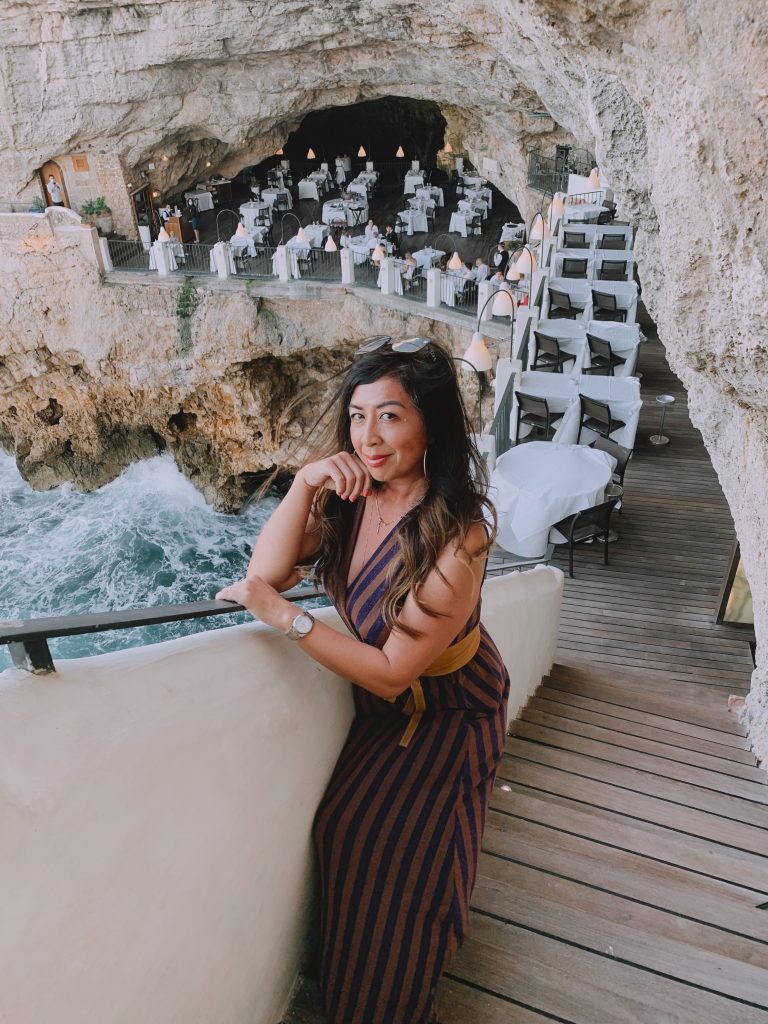 Day Four: Drive to Lecce + Artisanal Crafts Tour
Check into your accommodation and start the day walking through the city of Lecce with a local expert guide. Discover the Baroque Florence of the south. Discover Lecce's churches and palaces, small piazzas, and unexpected alleyways. Meet a local paper-mâché artisan, and explore one of the most beautiful secret gardens of Lecce, tucked inside the ancient palace of a noble family. Enjoy a guided visit of the property and a traditional Apulian apéritif with the owner!
Overnight in Lecce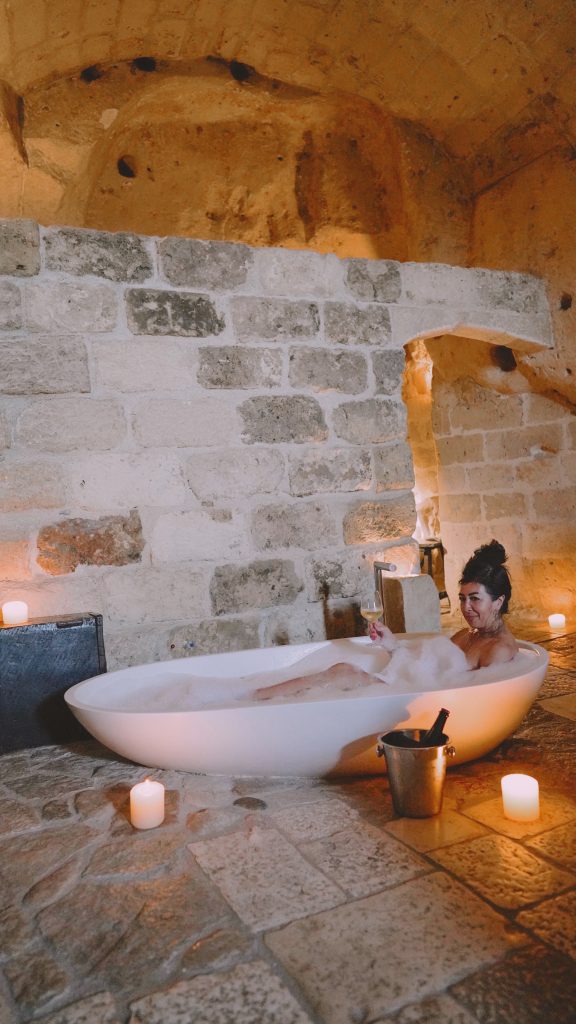 Day Five: Guided day trip to Sternatia + Relax
Visit a nearby tiny village in the heart of Salento where the local dialect is Griko, a language that is based on Ancient Greek, from the pre-Roman days when the Greeks were there. Accompanied by local elders, visit an ancient underground mill, one of the biggest in Salento and meet several nonne – most of them over 80. Have a lunch inside a private castle, prepared by local women chefs.
After tour, relax and enjoy your stay in Lecce.
Overnight in Lecce
Optional (drive to Matera and overnight if you have additional time). If you decide to visit Matera, please see our blog post here.
—
If you'd like for us to help plan your trip to Puglia, please contact us! We can assist with transportation, accommodations, and activities in Puglia. We work with the best local tour operators and suppliers, so you will have the best experiences.