written by Betty Nguyen
Tulum has been one of our favorite beach destinations in Mexico — that's why we offer it as a destination. It's the perfect place to get away from touristy Cancun and enjoy cocktails, cenotes, and ruins. If you're wondering whether or not you should stay at beachside or the city, we wrote about that here. This guide will help you plan your ideal Tulum getaway so you will have some relaxing good memories.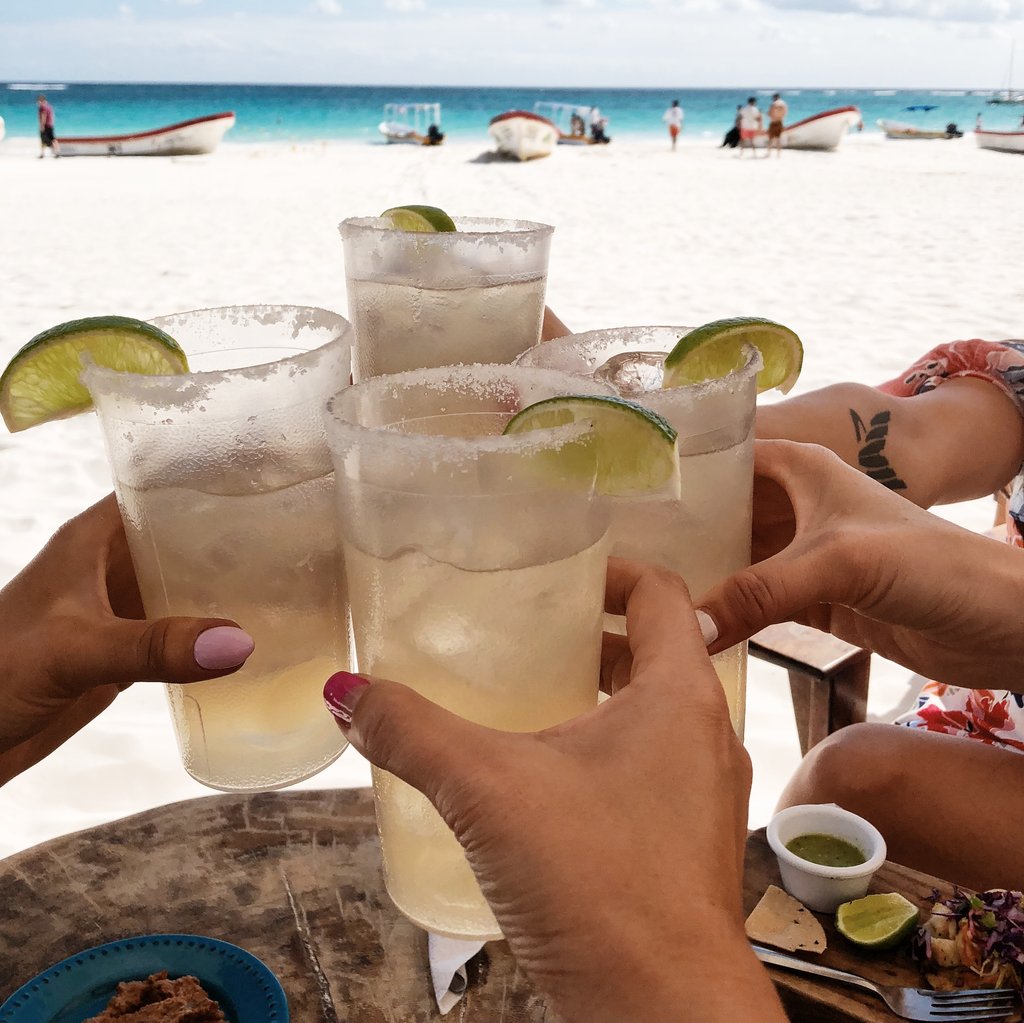 BEST TIME TO GO
When should we go is the most common question. Tulum's rainiest months are June, September, and October. Hurricanes are not common, but if they're going to hit, it will most likely happen in September and October. May and August are the hottest months, with August feeling especially hot due to high humidity. November and December is the best time to visit, when hurricane season is over and the weather is warm but not too hot.  January through March is the high season, so avoid that time if you're not a fan of crowds (still not as touristy as Cancun).
WHAT TO PACK
Depending on when you go, you should still pack the essentials. We have a general list here.
HOW TO GET THERE
Fly into CUN airport. Best advice is NOT eating at the airport and go straight to your ground transportation. There is a Margaritaville outside the exit doors, a good spot to wait for your other arriving group members.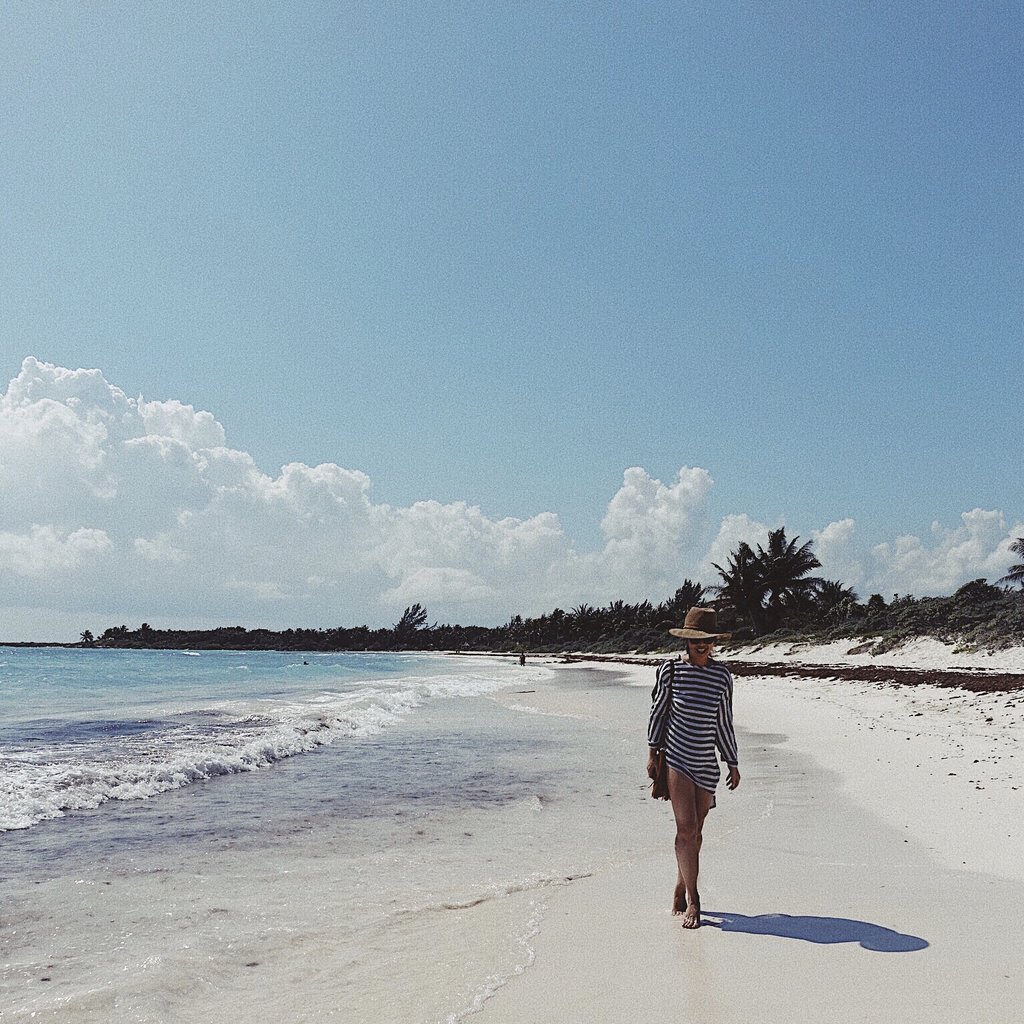 GROUND TRANSPORTATION
We strongly recommend hiring a private car (like we offer here) or if you're up for a mini-adventure, take the ADO bus (there will be signs upon your exit). It will take 1.5 hours to Tulum from Cancun.
ACCOMMODATIONS
We love staying on the beach if possible, but we understand some people may not have the budget, so the city center is fine. Our favorite beach boutique hotel is Nomade  and our favorite city center locally-owned and affordable spot is Ginger.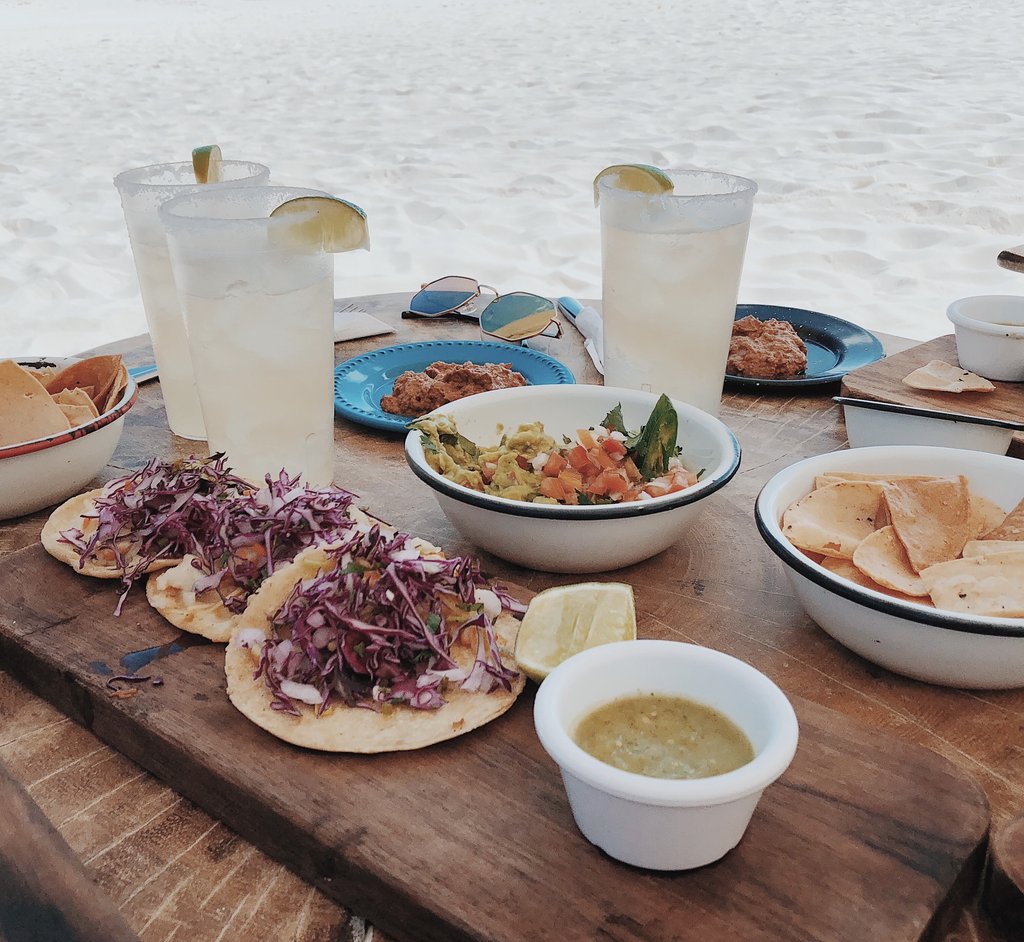 ACTIVITIES
There are many Tulum activities to choose from. You can peep our tours here. Our favorites are cenotes, visiting the nearby ruins (Coba or Tulum), and eating and drinking in the city center — for our list of our favorite Tulum bars, read here. We also love chartering a boat for a day cruise for our groups on Tulum Yachts.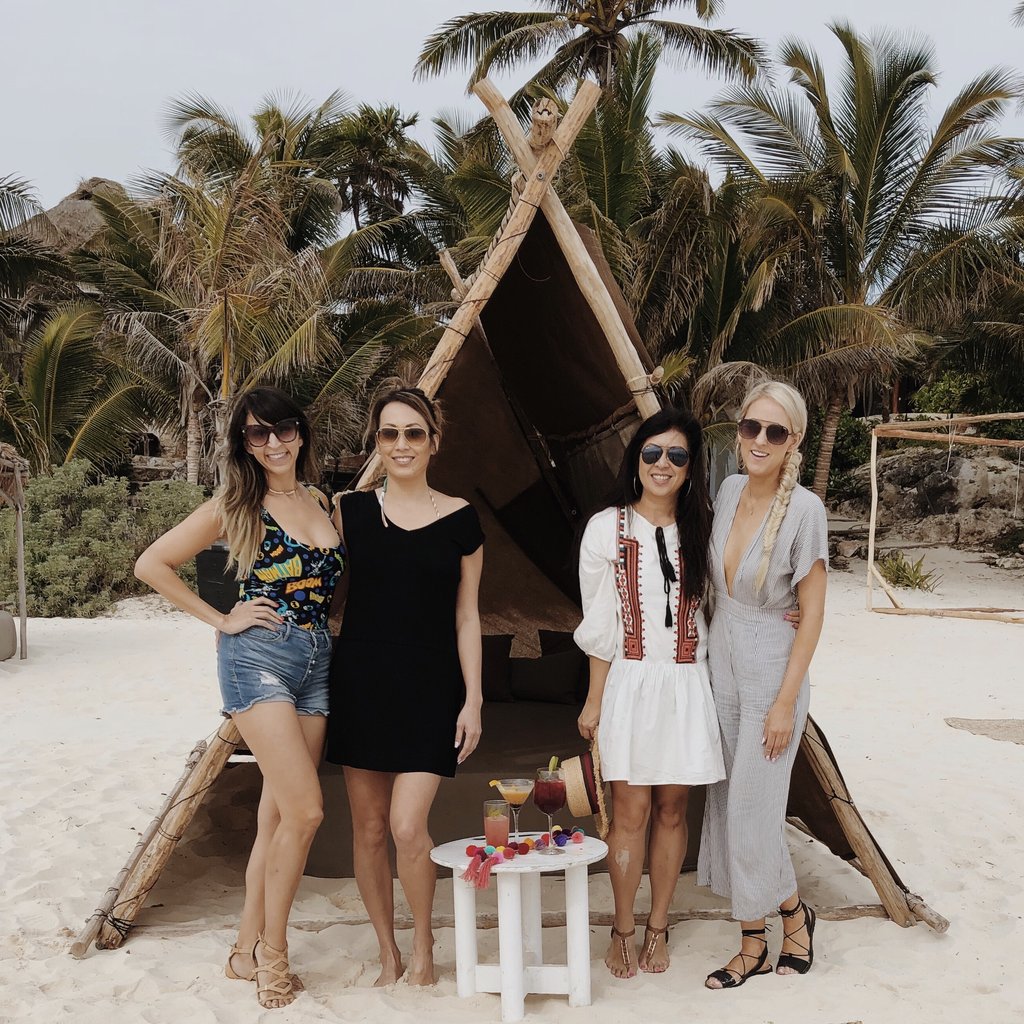 If you're uncertain about planning your trip to Tulum, please peek our Tulum travel brand, Go Tulum Travel, and we're more than happy to help!